Slovenian mountains are well-known for their natural beauty as well as the marked hiking paths. Mountain huts lining the sides of the mountains offer hikers the chance to taste delicious Slovenian cuisine. The diversity of the hiking trails will make you experience the raw beauty of the Alpine mountains and the magnificent grandeur of the plains. The 10,000 km hiking trails range from short walks in the countryside to epic hiking treks lasting multiple days, which suit hikers of every skill level. Check out the best hiking destinations in Slovenia:
Best hiking destinations in Slovenia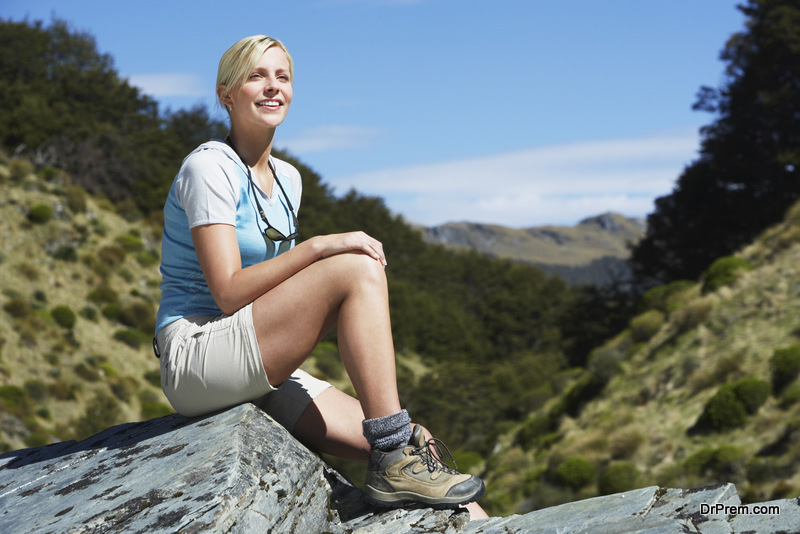 To enjoy your hiking holiday in the Slovenian mountains, you should travel when it does not snow i.e. between May to the end of September. The temperature at this time is moderate, when the winter snow has melted and gone. If you want to avoid crowds, plan your trip for September.
Where you can set up base
There are some areas in Slovenia which are considered to be the best for hiking. Hiking trails around Lake Bohinj and Lake Bled are extremely popular. You can set up your base at Lake Bled or Lake Bohinj as they have many hotels, hostels and guesthouses, which will suit you if you are traveling on a budget. Supermarkets, restaurants and ATMs make it easier to get hold of things you need.
If you choose Lake Bohinj as your base, you can hike on the many trails in the Triglav National Park.
Here is a hitch-hiker's guide to the best hiking destinations in Slovenia:
1.     Logar Valley Trail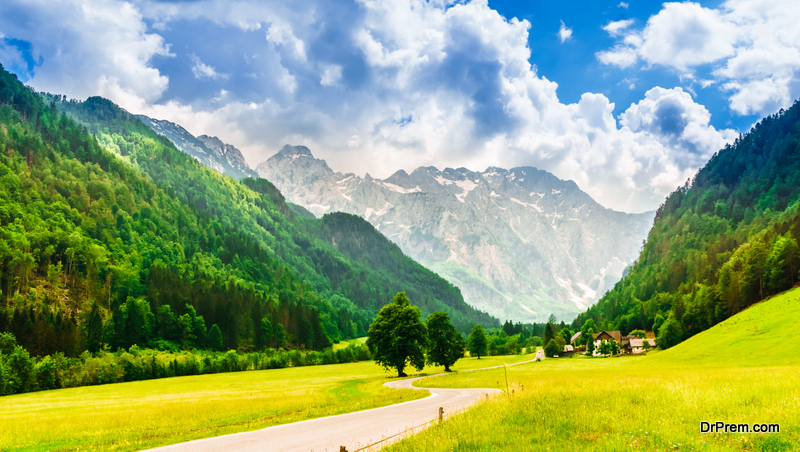 This is a 7 km ethnographic and natural history trail. A 2-3 hours hike through the forests and pastures will take you to the Rinka Waterfall. Apart from enjoying the incredible beauty of the hike, you can stop at the charcoal burner's cottage and the woodcutter's cottage. This trail is one of the best starting points for physically demanding hiking paths on the surrounding
Slovenian mountains.
2.     Lake Bled
This is also a good path to warm up to more serious hiking. The hike will start in the south western part of Lake Bled, about half an hour's walk from Bled town. Ostricja lookout is well-known for the panoramic view of Lake Bled. From here, you can walk to Velika Osojnica and from there to Mala Osojnica point. Walk down to Lake Bled to complete the trek around the lake. This is one of the best hiking destinations in Slovenia.
3.     Pohorje Trail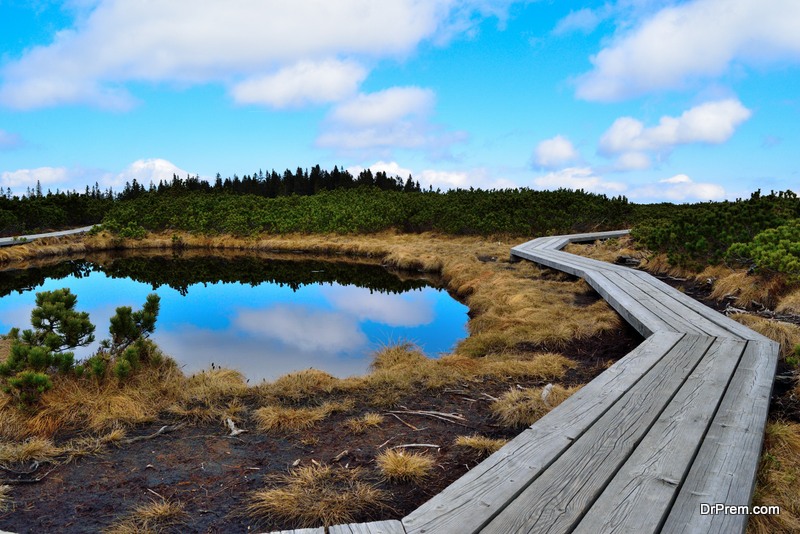 This trail starts at the St. Bolfenk church. It can be reached by cable car or you can hike it. The trail reaches a view point at which you can enjoy spectacular Dravska Valley views. Continue from there crossing a verdant pine forest across Areh and the Zigartev Peaks. Make a stop at the Veliki Sumik waterfalls, then walk back to the tiny town Ruse.
4.     Lake Bohinj Trail
Head out to Pec lookout from Lake Bohinj. If you go up via Mt Rudnica, the trail will be longer, starting from Stara Fuzina village. A three hour trek following the signs on the way will enable you to complete the trek.
5.     Brda Trail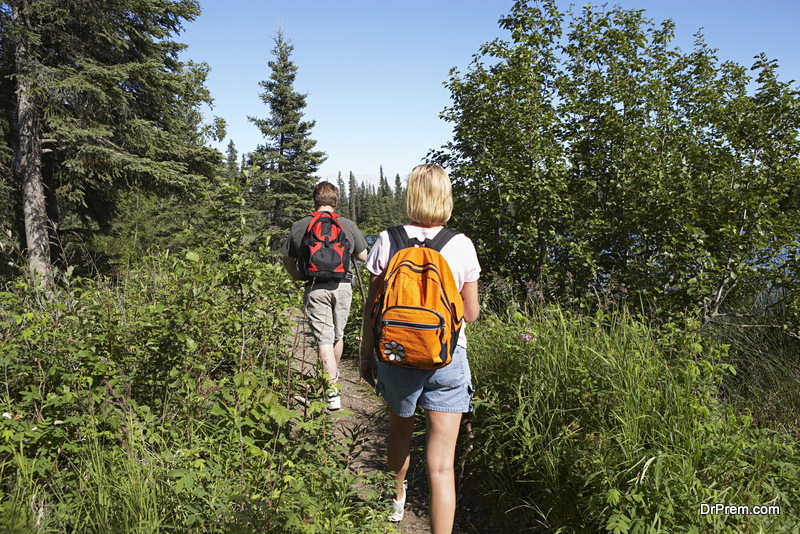 This trial begins and ends in Castle Dobrovo. It is a16.5 km long, easy trail. The path will take you to Slovrenc village and Petrnel crossroad. The clear and pristine Kozbanjsek stream provides hikers with refreshing water on hot days. This is one of the best hiking destinations in Slovenia, as it passes Kotline natural pools and the Krcnik stone bridge. This exquisitely beautiful trail passes through local vineyards too, and you get a unique and wonderful hiking experience.
6.     Double Lake and Black Lake
It's a very popular hike with experienced hikers. It is narrow and quite steep in places, and you should attempt it if you have a good head for heights. It starts at the Savica Waterfall and you just have to follow the signboards to Black Lake. It takes two hours to reach the lake. If you continue to Double Lake, it will take you 8-10 hours to get there and back. Autumn and summer is best to hike to Double Lake, as it is usually under several layers of snow in spring and winter.
7.     Mali Stol and Stol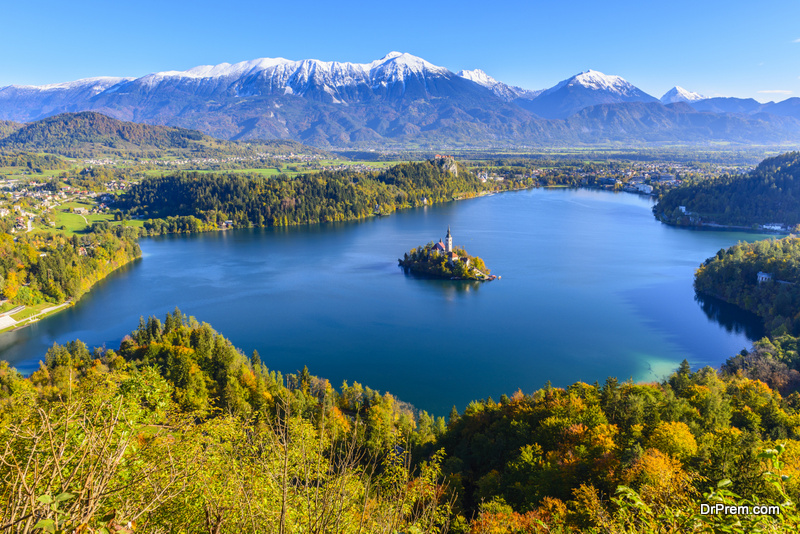 These are two mountain peaks which can be seen from Lake Bled. This hike too, is for experienced hikers as it is a steep uphill climb with no respite. Sure there are places to rest, but the hike is purely uphill. All the effort is worth it, because when you get there, the view from the summit is breathtaking. It's a good idea to carry crampons or snow shoes. It takes 7-8 hours to complete the trail. A hitch-hiker's guide is to take the bus to Jesenice and getting down at Potoki or Moste. Another thing to remember is that there is no water along the trail so you have to fill your water supply at the mountain hut on the way.
There are numerous hiking trails, which are the best way to see Slovenia if you are traveling on a budget. The unspoilt natural beauty of Slovenia will rejuvenate you and fill you with energy and enthusiasm for life.