Costa Rica is a relatively small country located in Central America and is known for its incredible national parks, pristine beaches, and biodiversity of flora and fauna. Costa Rica is perfect for travelers who want an all-in-one adventure, as the country offers diverse activities such as swimming on hidden beautiful beaches, hiking on trails, climbing, and even eating adventures for foodies.
There are two airports in Costa Rica as points of entry and exit whether domestic or international. In this article, we are going to give some insights of the Costa Rica travel guide. This should guide you further and ease your future travels to Costa Rica. Let's delve in.
Airports in Costa Rica Ease Your Travel
It helps to familiarize yourself with the airports in Costa Rica. Identifying Costa Rica's airports regional geography will ease your plans for Costa Rica travels, especially the late night arrivals and early morning departures. Staying acquainted with the various destination's links will help you easily locate the lodges, transportation, and facilities in the areas around the Costa Rican airports.
There are two international airports in Costa Rica. Juan Santamaría Airport (SJO) in Alajuela is the largest, located in the Central Valley Region of San Jose. Daniel Oduber Airport (LIR) in Liberia is the second one, located in Northwestern Guanacaste region.
SANSA and Skyway are the two domestic airlines offering regular scheduled flights to and from Costa Rica. These airlines provide an easy point of entry to and from the top tourist destinations in the country.
Aerobell Airlines and Aerotour as well are other airlines flying domestically around Costa Rica.
What You Should Know About Your Travel to Costa Rica from USA
Traveling from the United States to Costa Rica requires thoughtful planning. It is important to keep abreast of travel advisories and entry requirements to ensure an enjoyable and hassle-free trip.
Americans visit Costa Rica due to its close proximity to the US. For US nationals traveling to Costa Rica, a visa is not a requirement. However, the same is not absolute since there is still a need to present a valid passport and a return ticket to exit the country within a 90 day period. Staying beyond the 90 day allowable period already requires a residency permit.
What currency should I Bring When Visiting Costa Rica
While US dollars are widely accepted in Costa Rica, it is best to also bring colón, the Costa Rican currency, for convenience. While most people from the tourist areas in Costa Rica speak English, it is ideal to also learn a little Spanish to enjoy mingling with the locals.
Is It Safe to Travel to Costa Rica Now?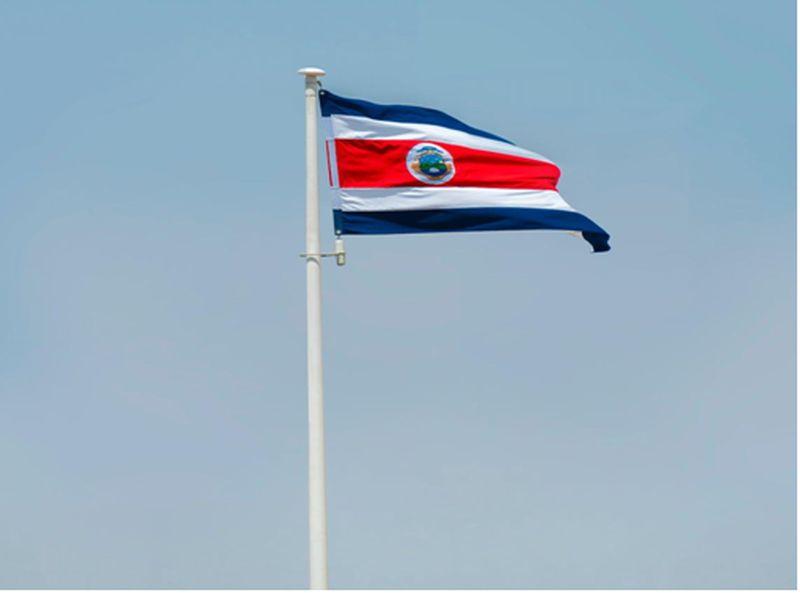 According to the Travel Advisory 2023, Costa Rica is the safest country in Latin America. It is dubbed as the most peaceful country in Central America with very little violence recorded and with high political stability. Therefore, tourists need not to worry about visiting Costa Rica as the place is safe for tourists. The airports in Costa Rica are secured as the authorities are exercising a high degree of caution.
Meanwhile, to ensure safety at all times, it helps to always keep your valuables in a safe place at all times. This can be in the safety of the hotel or your place of accommodation.
Remember, you cannot undermine the presence of pickpockets and theft persons while hiking, strolling or swimming. Such people may time the valuables left hanging where they cannot be easily seen. However, these factors of insecurity do not affect the overall safety of Costa Rica.
What's the Best Time to Travel to Costa Rica?
In terms of weather, the best time to go to Costa Rica is during the dry season- This is particularly in the months of December to April when the weather is friendly. December is considered the high-peak season in the country. This is when beachgoers and vacationers travel to Costa Rica in high numbers. It's when the beaches are full of tourists.
The country's green season stems from May to June. This is the season of transition where the national parks, plus the country's top tourist destinations are much quieter as compared to the other months.
Perhaps you may also wonder what months are cheaper to visit Costa Rica, or when are the rates cheaper due to low-peak seasons? In this case, the months of July, August and November are usually on the list. The flight prices during these months tend to be cheaper as compared to the other months. These seasons are considered to be at the  low peak hence the lower rates.
Therefore, when planning a trip to Costa Rica, always consider the month as well as the season. Most importantly, prioritize your budget, and decide what you prefer as your best time to go to Costa Rica, and make the most out of that trip.
Mode of Transportation in Costa Rica
Costa Rica being a popular tourist destination offers its visitors different modes of public transportation such as public buses as the primary and most cheapest mode of transportation. Air-conditioned shuttle buses connect most of Costa Rica's popular destinations.
Meanwhile, there are also private cars and motorcycles that can be rented on a daily basis. However, booking private vehicles prior to the arrival is recommended during peak seasons to avoid the hassle of waiting. Whether traveling solo, duo or a group, always make sure to secure the preferred transportation for hassle-free travel.
What Are the Things To Do in Costa Rica?
According to the Costa Rica tourism board, the things to do in Costa Rica includes visiting volcano and national parks such as Arenal volcano national park, Irazu Volcano, Diamante Eco-Adventure Park, Manuel Antonio National Park,CerroChato ANC Park and Gardens, Monteverde Cloud Forest Biological Reserve, Vista Los Juenos Adventure Park, Poas Volcano National Park and Selvatura Adventure Park.
If one intends to know more about the history, this country has a wide range of National Museums to showcase its rich and diverse culture. Some of the list includes the National Museum of Costa Rica, Central Bank Museum, Museum of Jade and Pre-Columbian Culture, Calderon Guardia Museum, ChietonMoren Shop and Museum among others.
Meanwhile, the country is known for its beaches and waterfalls; hence, going to these places is non-negotiable when visiting Costa Rica. The list includes La Fortuna Waterfall, Playa Manuel Antonio, Tamarindo Beach and popular surfing destinations including Esterillos, Hermosa, Jaco, Marino Bella National Park among others.
And oh, this country offers a wide range of gastronomical lists of traditional Costa Rican cuisine that foodies will surely appreciate and love.
How Many Days Can You  Spend on Your  Costa Rica Vacation?
Despite being relatively small,  the country of Costa Rica offers a lot of tourist destinations perfect for lounging or even sight-seeing. The recommended number of days to spend in Costa Rica is 10-14 days. However, 7 days is enough to tour all the top destinations in the country.
For adventure seeking travelers looking for a place to surf with the waves, see the amazing wildlife while ziplining, water fun-filled adventure such as kayaking, snorkeling and rafting, this country is the place to be.
Non-adventure seekers, do not fret! as this country also has a lot to offer, such as visiting the national museum, chilling by the beach while getting that much desired tan, food hunting for the best Gallo Pinto.
In sum, visiting Costa Rica is recommended because the country offers the best vacation in Central America. From parks, beaches, waterfalls, hot springs, volcanoes, mountains, and many more the country is known for which makes it a key destination.
Article Submitted By Community Writer