The harsh grating of the city grind erodes our mental stability and makes life stressful. When our tired mind and overstrained flesh crave for tranquility, the best option is to get lost amid nature far far away from the madding crowd. Here we bring relaxing vacation spots that will give you a lifetime experience of what a soothing holiday would be like:
Blue Lagoon, Iceland: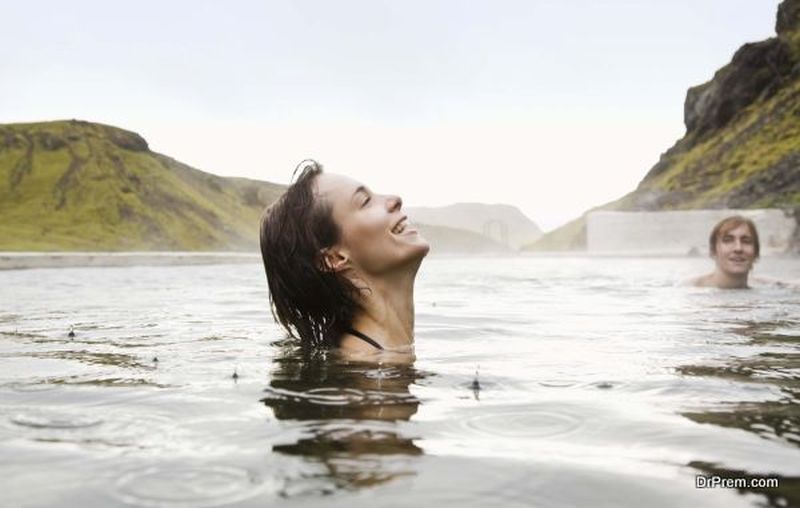 How about visiting the world's biggest geothermal pool with a stable year round temperature of 100 F? The water changes every 40 hours. A soothing dip into this pool is highly relaxing and rejuvenating. Opportunities for spa treatment and massage therapy exist that will leave you glowing with high spirits and charged with energy.
Four seasons camp, Thailand: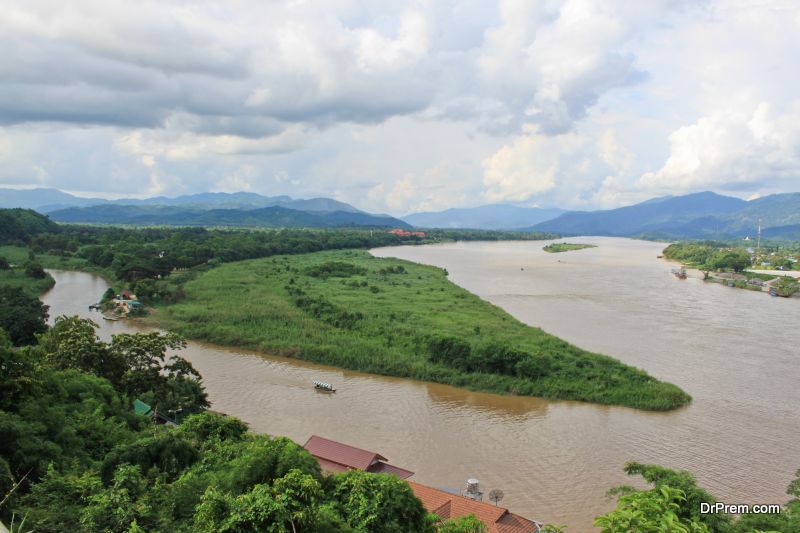 A visit to the golden 4 is a highly coveted travel experience for the tourists. It is a peaceful haven right in the middle of wild nature where the geographical borders of Thailand, Myanmar and Laos meet.  The four seasons tented camps with 15 grandiloquent and independent accommodations await you with the splendid view of river Ruak flowing by. Lush greenery and Laotian mountains add to the sublime magic.
Singita Ebony Lodge, South Africa: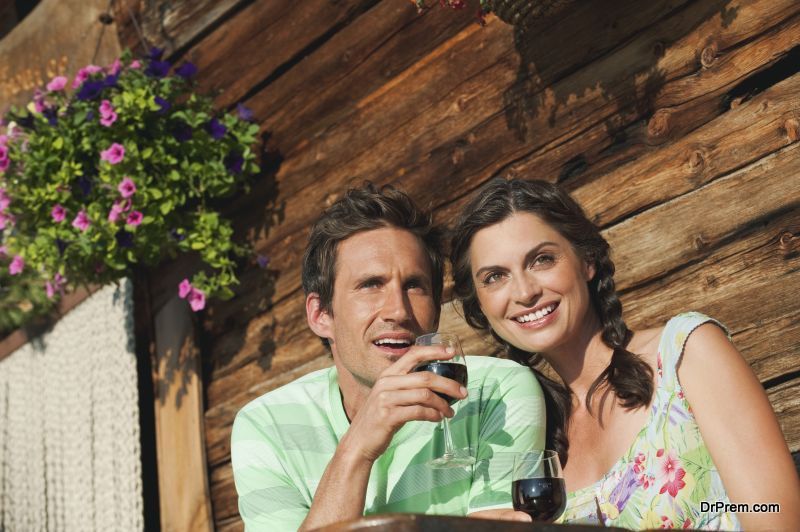 Located by the banks of the Sand River, this luxury lodge offers an awesome combination of a pampered holiday with the thrills of safari adventure loaded. The resort features 12 sumptuous suites each complete with private plunge pools. To give you the right kind of jungle safari ambience, a lot of thought and innovation have gone into designing the suites. Exterior walls are made of canvas and glass which give you an unrestricted view of the wild landscape and the fauna. Help of experienced guides and trackers are recommended to relish the maximum thrill of wildlife exploration.
Santorinni, Greece: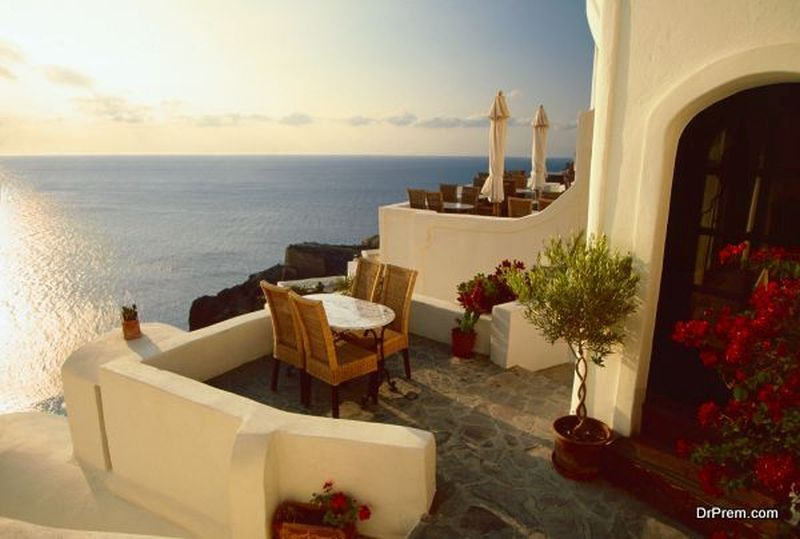 The stunning landscape of the island of Santorinni is situated in the Cyclades in the Agean sea has a powerful hypnotic spell. Cliffs overlook the sea atop which picturesque hamlets are built. There is a submerged volcano believed to be extinct but when they spring back to life spewing fire is unpredictable. The million dollar sunset view from Oia, a small village located nearby is enough to restore the desired mental tranquility.
Angkor Wat, Cambodia: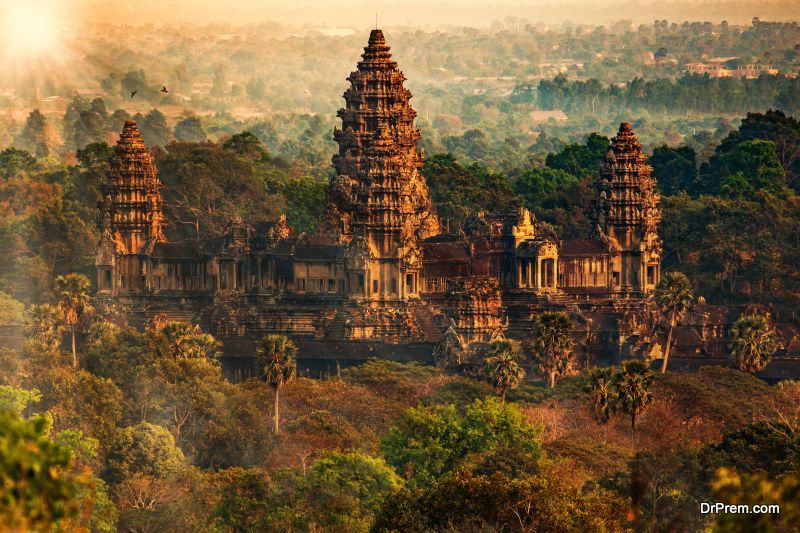 It is one of the most iconic UNESCO declared world heritage sites in South East Asia featuring the ruins of the once flourishing Khmer empire. Both the temple of Angkor Wat and the Bayon temple stand in unmatched grandeur amid wilderness. Architecture is influenced by a combination of Hindu and Mahayana Buddhist philosophy. Bayon temple is famous for huge smiling stone faces and brilliant bas reliefs.
Taipei, Taiwan:
Located in the northern part of Taiwan on the banks of Tamsui River, Taipei, the capital of Taiwan is an exquisitely beautiful getaway. The best time to visit is during autumn when the climate is cool. Taipei has a number of hiking spots, pristine forests, uneven terrain and solitary waterfalls. Street food is delicious and a must try.
Amsterdam, Netherlands: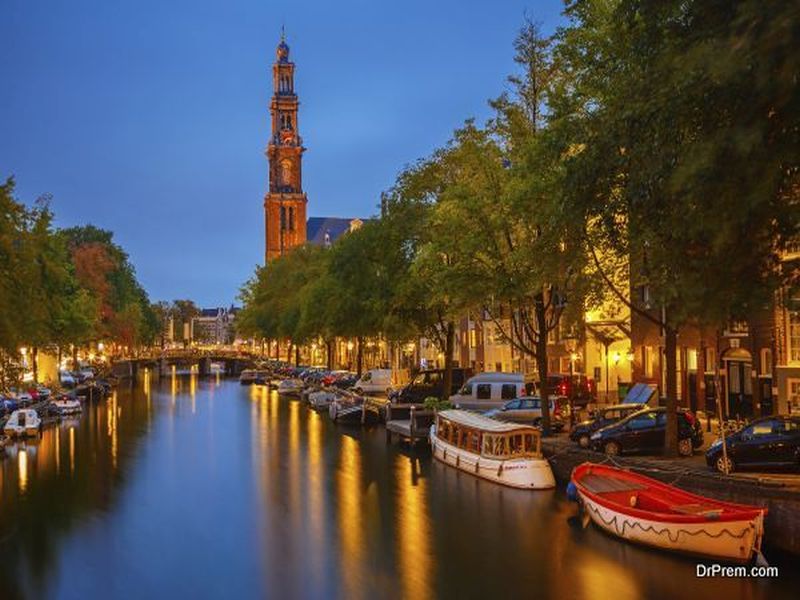 If you are planning to travel alone, Amsterdam is the right destination for you. Although Netherlands is an affluent nation, it could be travelled at cheaper budgets than other European nations. There is a manmade island on the sea which is a popular beach holiday destination for its unspoiled Blijburg beach. There are plenteous opportunities for swimming, sunbaths and beach barbecues.
Zurich, Switzerland: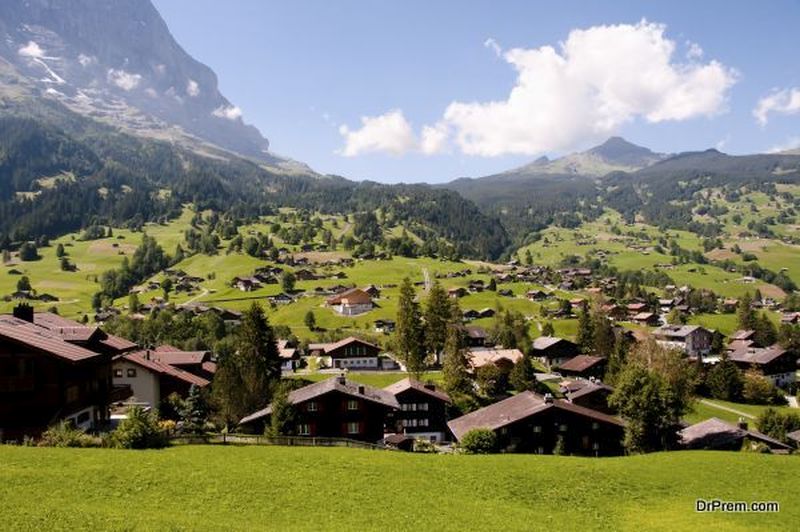 This is a prized tourist destination all set up in Alpine glamour. The best time to visit is between June and August when the temperature is ambient enough to let you swim in the Swiss lakes. Zurich is the place for incredible landslides and there is extensive scope for biking and long walks along mountainous terrain. Lush meadows and deep valleys would capture your heart.
Bhutan: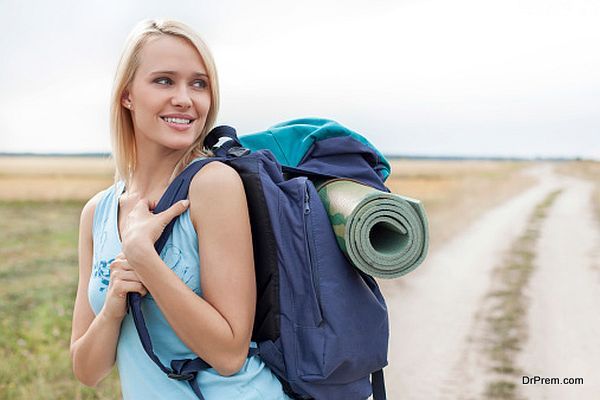 It is a quite getaway in the Himalayan foothills with friendly people and a refined culture. You are surrounded by mountains on all sides with terraced rice fields and lush green pastures. The world's loftiest peak of Gangkhar Puensum, yet to be scaled lies in this small Himalayan country. People are not allowed to climb this peak as it is considered sacred and revered by the locals.
Costa Rica:You find it all here that will feed your passion for high adventure. Costa Rican rainforests feature an incredible mix of flora and fauna. The locals are friendly and helpful. Spewing volcanoes, dense forests, mountainous terrain and flowing creeks cutting across emerald jungle will steal your senses. There are a lot of daring activities in store for you ranging from kayaking to mountain climbing.