When your plane lands in Dubai, there is one question you need to ask yourself before you even unbuckle your seatbelt: am I going to play it safe or am I going to be adventurous and go wild? If you chose the former, you may as well stay seated on the plane and go back home. If you selected the latter, prepare yourself for a concoction of flavours, sites, sounds and experiences. You are now in second largest city of the United Arab Emirates; an oasis in the desert located in the Persian Gulf.
What to do and how to spend your time in Dubai
Owing to its recent and massive industrial growth, Dubai is home to some of the tallest buildings in the world and world-famous festivals. You do not have to be rich and famous to enjoy the funky vibes, relaxation resorts or beautiful beaches. Here are the top five things to do in Dubai during your stay:
1. Food: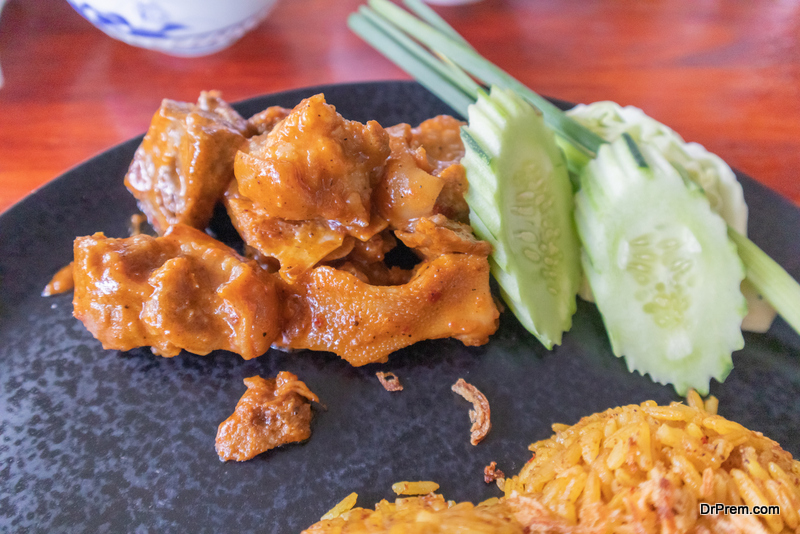 Once again you have a vital decision to make. Unlike your choice on the plane of beef or chicken, you now have to decide between contemporary and traditional foods. Dubai's cuisine draws inspiration from both its neighbours and distant places around the world. Strong influences include Morocco, India and America, amongst others. Additional to this, traditional Arab dishes are on offer at affordable prices. For those looking to experience a cultural mixture through fusion food: local flavours are often mixed with exotic trends.
2. Music: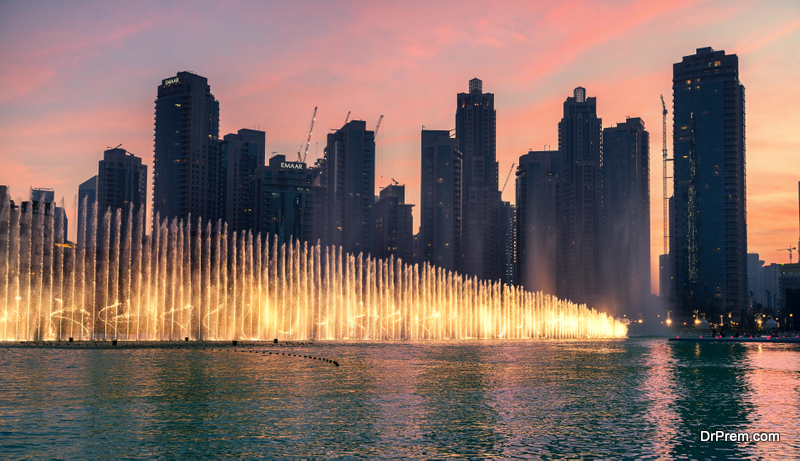 What better way to become acquainted with a place's cultural bearings than through music? Music often reflects social conditions or ignites and evokes reactions in the audience. If you are looking to relax to some jazz and blues, jive to thriving performances, dance the night away to DJ remixes or embrace local talent; Dubai offers a variety of live music venues. Some of the more popular hangouts include: Dubai Community Theatre and Arts Centre for its classical concerts and large-scale art endeavours, Jules Bar is a favourite of locals for bargains and good deals, American-style Peanut Butter Jam with BBQs and karaoke-like music acts, Dubai's main performance venue of Palladium which seats 15 000 people, Hard Rock Café a hit amongst those with an appreciation for music legends, and more.
3. Beaches:
Boasting blue flag status, caves along the coast, golden sands, and blue waters, Dubai is well-known for its beautiful beaches. There are public and privately-owned beaches which are either free or require payment in order to enter. Many of the beaches belong to hotels, but this does not mean that they are not accessible to by the general public. Whether you want to swim, surf, jog, drink, or people-watch, Dubai's beaches offer it all. Some of the more popular beaches include: Mamzer Beach Park, Ghantoot Beach, Russian Beach, and Jumeriah Beach Park, amongst others.
4. Shopping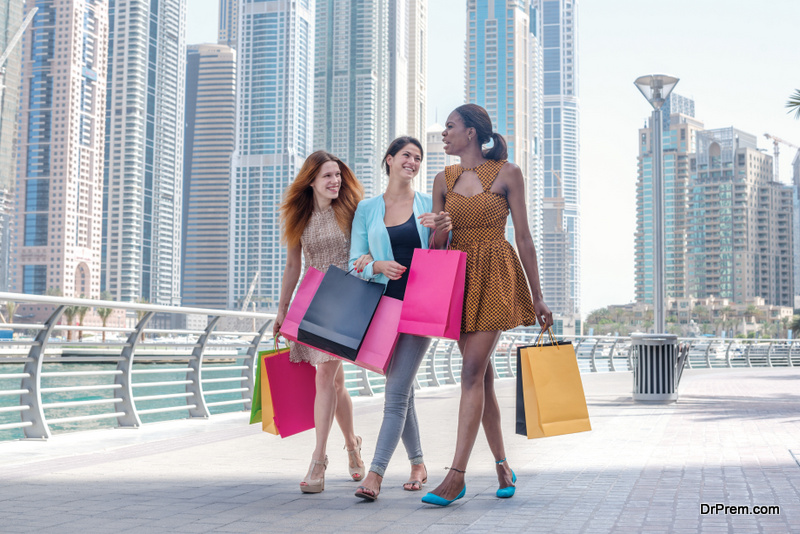 There is an entire annual festival dedicated to shopping in Dubai. What began in 1996 is now a month-long shopping experience that attracts more than 3 million people to the area. Not only does the festival draw people in from around the world, is offers international products to suit any need or desire. If the 25-odd shopping malls are not enough to satisfy the shopper's thirst for accumulating purchases, there are traditional open-air markets, street performances and many other experiences that form part of the festival.
Extreme Activities and Things to Do When in Dubai
Dubai is a wonderful place with plenty of fun-filled adventures to try out. With so many skyscrapers and amazing things to try out in its kit, Dubai is one place to hang out if you ever wish to go on a holiday. There are not only plenty of things to do when in Dubai, but also amazing activities that are bound to give you an adrenaline rush. You can also visit the most amazing places to watch 'sunrise at midnight' in Dubai.
Also, with so many activities in the country, it becomes quite difficult to zero down on certain ones to try out. The activities mentioned below are mostly included in the Dubai adventure sports packages. This  list will help you decide which ones to try out when you go to Dubai so that you don't face any confusions on your trip:
Desert Safari: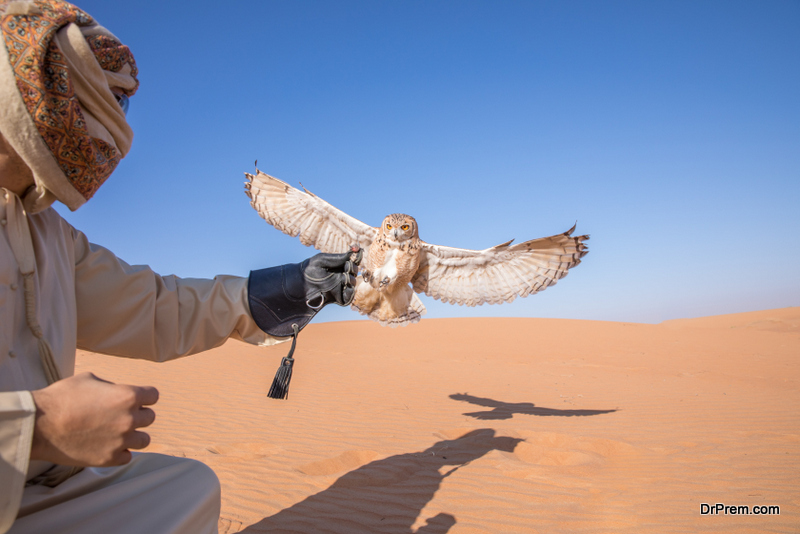 A trip to Dubai is incomplete without going to the desert safari. Spend a day in the dunes of sand and feel the joy of riding hummers in the soft mound of sand. You can even try other available activities and things to do when in Dubai while you are in the desert. There are birds like vultures that brought out on display which you can try new things with.
Like most of the things to do when in Dubai, there are different variations of the desert safari too. You can go in a Hummer or Land Cruiser and decide to have a BBQ lunch there. In addition to that, dune bashing will also give you the thrills along the same lines.
Bungee Jumping:
A trip to Dubai is incomplete without bungee jumping at least once. The adrenaline rush happening due to a bungee jumping session is incomparable to any other sport or adventure. it is like sky-diving but with complete protection.
Gravity Zone in Dubai is an exclusive company that is associated with giving out thrilling activities like this. The Dubai Kartdrome in Motor City is also popular for fun-filled activities like these. So, make sure that you try bungee jumping at least once in any one of these places in your time in Dubai.
Sky Diving: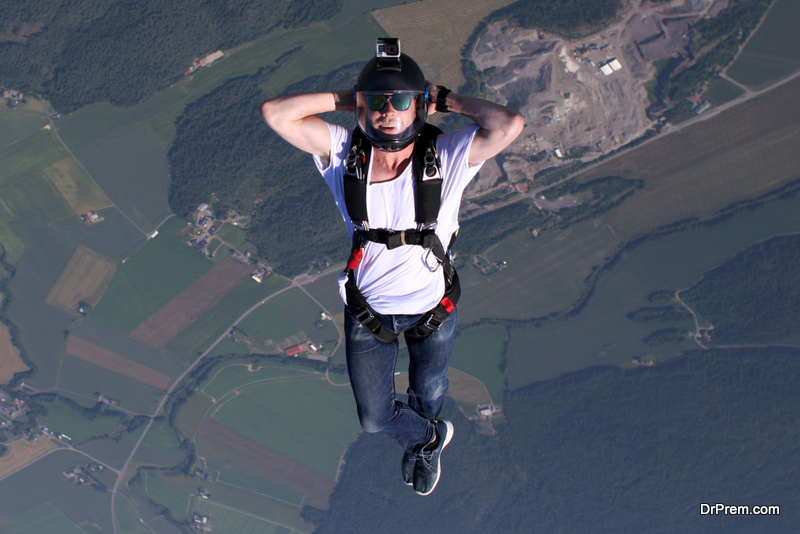 Skydiving is one of the extreme sports in Dubai. It is an undeniable pleasure to go skydiving in Dubai with the amazing view beneath your feet. The pure joy and adventure in the sole thought of jumping from an aircraft several thousand feet from the ground is enough by itself to give you an adrenaline rush in itself. This is one of the most exciting things to do when in Dubai.
The feeling of satisfaction and fullness when you actually come back from the sort is something that words cannot describe. Don't forget to go skydiving in Dubai, since the money spent in this sport is more than worth it.
Creek cruise:
The ferry or boat that shows you around the creek is called Arba in the local language. It is a popular mode of transport and is quite reasonably priced in comparison to other boat rides. Taking an Arba around the creek is an amazing way to witness the breath-taking view of the city and also the calm and composed waters.
There are other attractions around the creek too, like the museum, so that you can make the best and complete use of your time. The Arbas can accommodate up to 20 people at a time, and most of them operate around the clock.
Soar in a hot air balloon: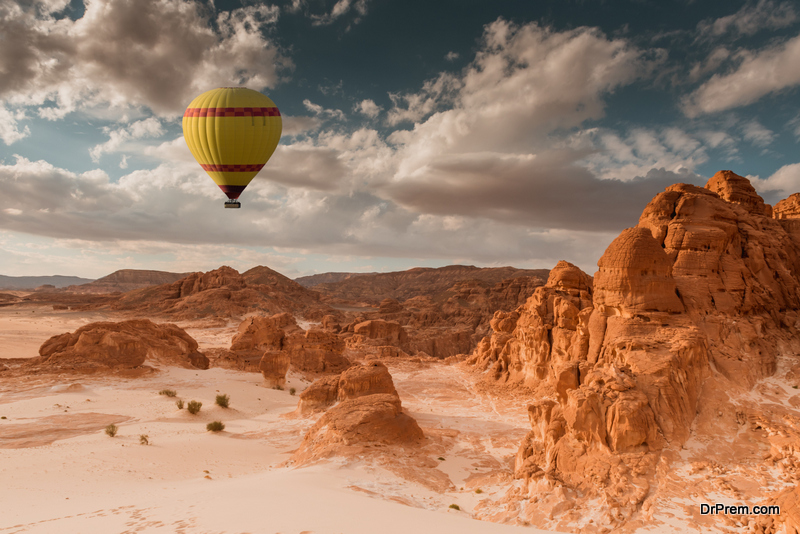 If the Pixel Tower is one of the most spectacular abode for the young and restless, the hot air balloon rides is nothing less. This sport is one of the most exciting Dubai adventure activities for those who like viewing the world from a bird's eye. There is much more to the sport than just soaring in a gigantic balloon.
You get to experience the look of the world from above. You get to feel what the atmosphere is up there.  And you feel what it is like to soar high above the ground with only a cubicle holding you back. This feeling is pretty exciting and thrilling and is a must-try.
Aquarium and Underwater Zoo:
Many people are not quite fond of watching animals caged or kept confined to a certain area. But these marine animals are not even remotely facing such hazards.
The aquariums and underwater zoos are a vast place for all sorts of marine animals to thrive and grow. Having said that, it is a treat to watch them swimming all around you behind glass walls. This experience is all the more fascinating because we are habitual to watching marine life in a small tank or so.
This is one of the most exciting and amazing things to do when in Dubai. So, don't forget to go to the aquarium or the underwater zoo fora breath-taking, once-in-a-lifetime kind of experience.
Scuba Diving: One of the most amazing things to do when in Dubai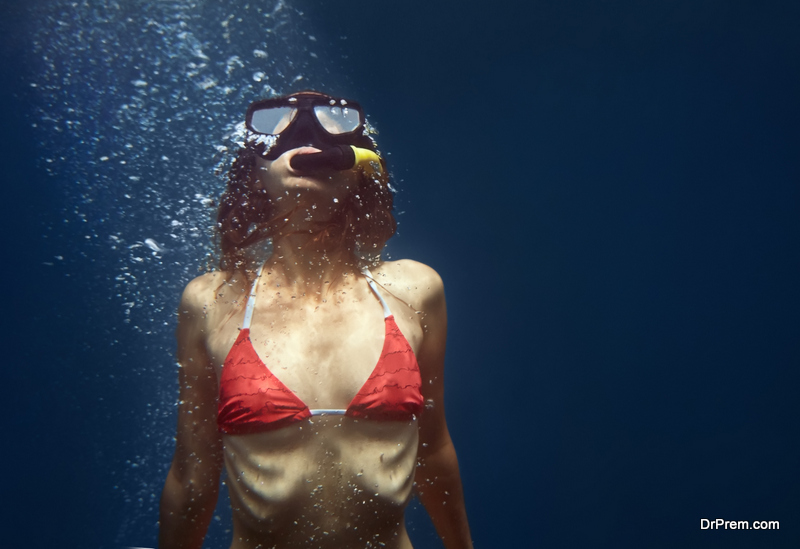 In the islands of Dubai, the best sport among all Dubai adventure activities to try is scuba diving. Even if you are not familiar with swimming, you must definitely try this out. The thrill of swimming between fishes of different colors, shapes,and sizes in a wonderful experience in itself.
Also, exploring the waters and the sea gives you immense joy and opens up your mind and heart like nothing else can. While on the topic, you can even try out different water parks too and things to do when in Dubaiwhich give you a similar experience.
Take a helicopter ride:
Witnessing the beauty of the city from the inside of a helicopter is an altogether different kind of experience and one of the most important things to do when in Dubai.
There are plenty of other ways to get a bird's eye-view of the city. But a helicopter ride will take your experience several notches higher. In most cases, you can get it availed in under Dubai adventure sports packages.
Dubai is known for its helicopterrides. These rides won't even cost you a bomb and are quite affordable too. You can also see the amazing Palm Islands if you opt for the helicopter ride. So, get yourself on a helicopter when you go to Dubai, and watch your thrill taking place.
Five tallest skyscrapers in Dubai
With a western-style economy that thrives on tourism attracted by its beaches, shopping experiences and sporting activities, Dubai is the largest city in the United Arab Emirates. If you do not believe me, just look at its skyline: the biggest in the Middle East and one of the world's largest; comprised of 911 high-rise buildings, one of which is the tallest building and man-made structure in the world. These are our top five sky-scraping, high-rising buildings in Dubai:
1. Dubai World Trade Centre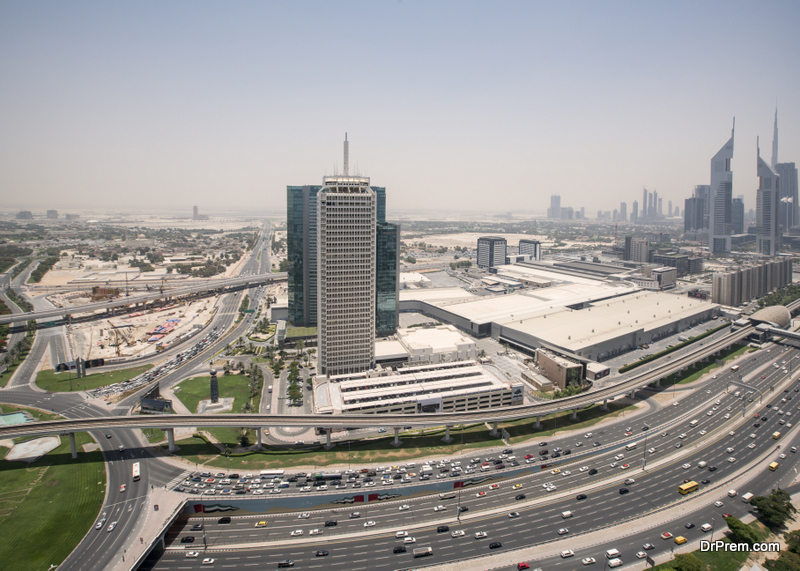 The name resonates with Americans and people the world-over. Dubai's World Trade Centre was the first high-rise in the city, constructed in 1979. Not only is this building historically one of the tallest, it features on a banknote of the local currency. The 39 storeys are occupied by residents and used for commercial purposes.
2. Burj Khalifa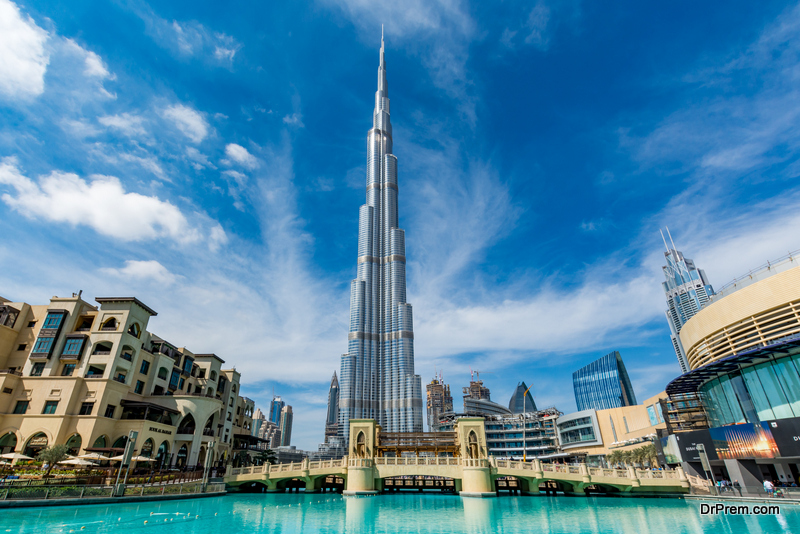 Not only is this the tallest building in the world, it is the tallest man-made structure! It is so high that experienced BASE jumpers dive off it. This building undoubtedly received international recognition and attention and so assisted Dubai in making the economic shift from an oil-based economy to one that thrives on tourism. Although Dubai adheres to a western-style economy, the design of the Burj Khalifa draws inspiration from Islamic architecture.
3. Princess Tower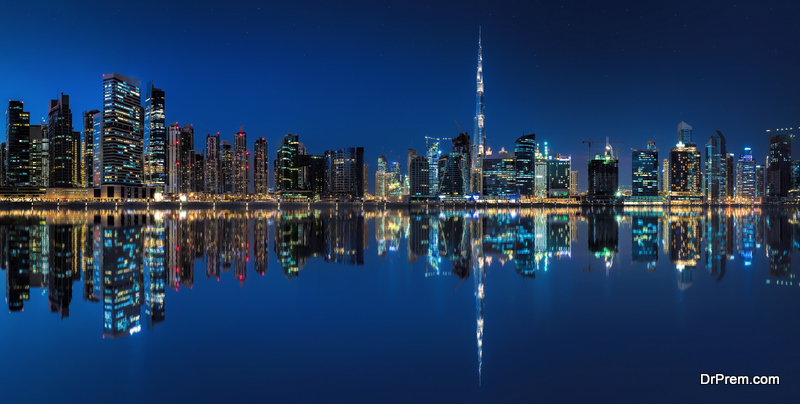 Second tallest in Dubai, but tallest residential skyscraper in the world, the Princess Tower reigns supreme. Standing at a whopping 1 358ft has more than enough room for the parking bays, shopping outlets and residential spaces it houses. Its completion in 2012 visibly added to the ever-growing Dubai skyline.
4. JW Marriott Marquis Dubai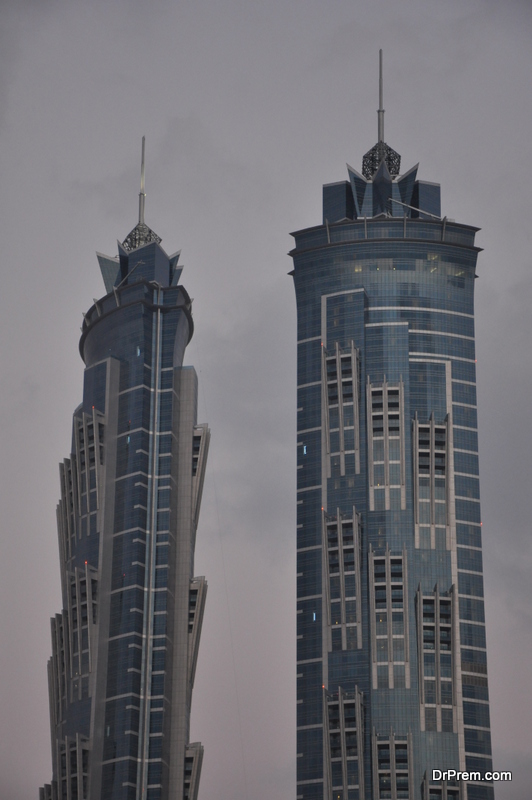 If you could pick any hotel to stay in, this would be the one. Being the tallest hotel in the world, the JW Marriott Marquis Dubai does not fall short in what it offers: retail, food, bars, gymnasium, conference halls, meeting rooms, spas and more. Although this hotel is a place of business and pleasure, its form stays true to its Islamic roots in imitating the form of an Arabic symbol: the date palm.
5. 23 Marina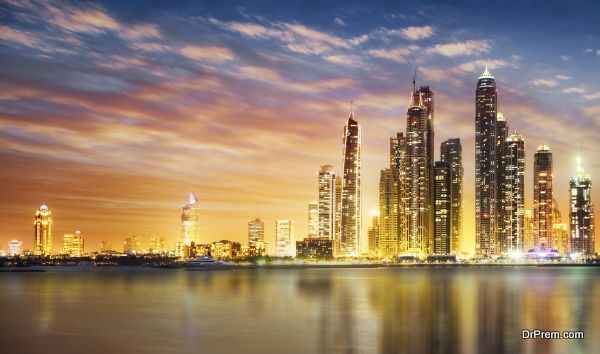 The 23 Marina is the second tallest residence and the third tallest building in Dubai. Standing at 90-storeys high, with 289 units and 57 swimming pools, it is difficult to imagine that there are buildings even taller than this one. It is unclear where it gets its name from, but the word 'marina' is a term used to refer to 'coast' or 'shore' and so could be an indication of its location in Dubai.
Summary:
The above activities andextreme sports in Dubaiare not all. But, they are the most popular ones to try out while in Dubai. You can even look for other adrenaline filled activities which may attract you more than these. Some of these activities include: world-class golf courses, picturesque hot-air balloon rides, desert safaris or off-roading on sand dunes, skiing on snow or on water, and marvel at the architecture, galleries and museums.With one of the largest skylines in the world, Dubai is celebrated for its extravagant and ridiculously tall buildings. Part of this world-renowned feat is the tallest building, the tallest residence and the tallest hotel on earth. With constant high-rise developments and construction, it is unlikely that its skyline will remain the same for very long. We have made a list of our top five tallest buildings in Dubai while they are still just that.