France has countless places where you can spend a pleasant, memorable summer holiday. Soak in the culture, good food and wine in self-catering resorts, or relax in the beautiful coastal villages of France. Check out how to make the most of your summer holiday in France.
Best time to visit
Officially, the summer in France starts on 20 June and continues till September. There are numerous events which take place in France during summer, and you can plan your visit to attend these events, such as the Tour de France, Bastille Day, 24 Heures du Mans or the 24 hours Le Mans which is the world's most prestigious car race, Rock de Seine and Braderie de Lille (one of the largest flea market in Europe). 
Where to go
You can plan to go on a driving holiday, and travel through France. All around would be beautiful flower covered meadows, fields and forests. Be mesmerized by the numerous lakes and grand mountain views. Or just spend an unforgettable summer in a holiday village in France. 
1. Porquerolles Islands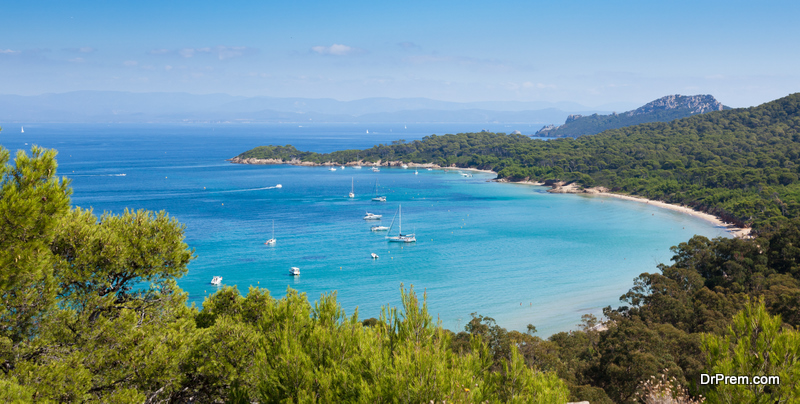 This is an island village situated in an archipelago around 30 minutes away from St Tropez. The island is tiny, just 2 miles wide and 4 miles long and people walk everywhere here. Enjoy the local wine, cheese, produce and more from the stalls set up by the people. 
2. Antibes
History buffs would love Antibes, as it has ramparts which date back to the 16th century. It is a lovely town, and visitors love the spectacular views from Fort Carre. Musee Picasso showcases quite a few impressive paintings of the master artists. Picnic lunches, warm bread from the bakeries, hikes and sunning yourself in the gorgeous beaches are some other attractions. 
3. Biarritz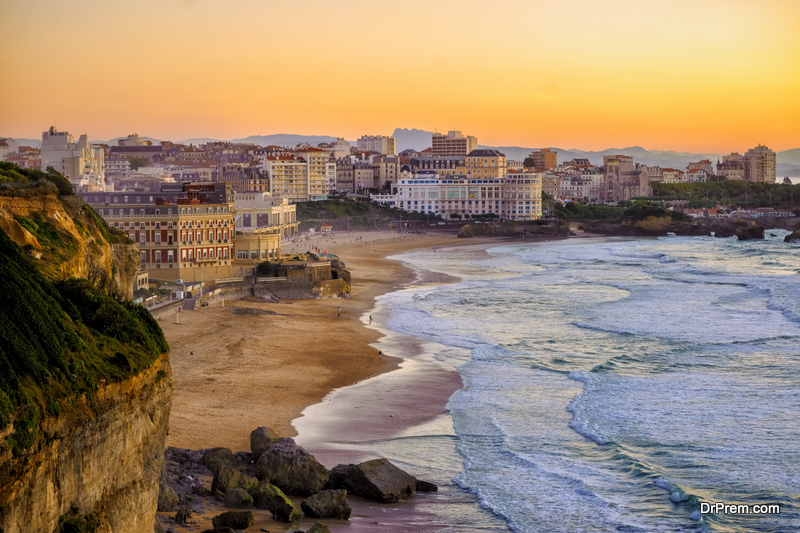 Biarritz is one of the most popular summer holiday destinations in France. It has been the favorite holiday spot for European royalty for generations. The Hotel du Palai, Napoleon's summer home is here too. Head for Biarritz if you have always been curious about the French Basque region. 
4. Marseille
Known as the oldest city in France, it's also the largest. Completely worth spending your summer here, as it has much to offer. The rich history of the city can be experienced in Old Port, established by Phoneicans more than 2,500 years earlier. Indulge your love of fish here by tasting the famed bouillabaisse, a rich fish soup. 
5. Cannes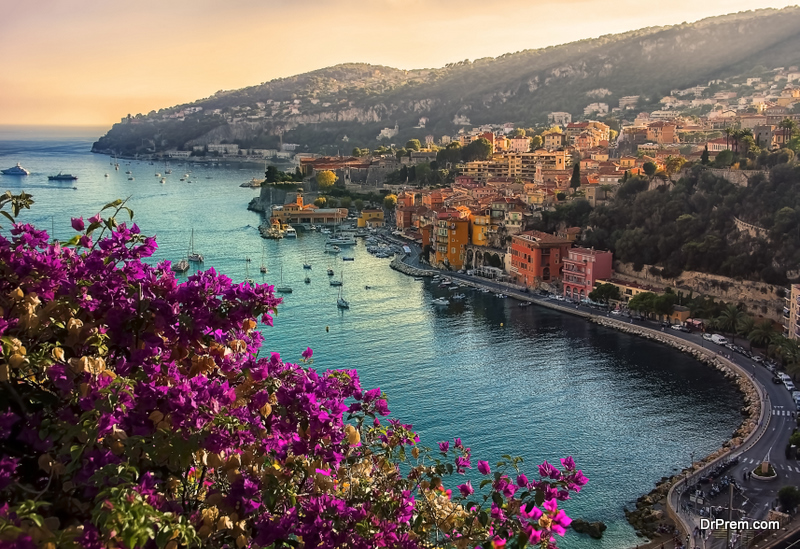 The red carpet rolls out for the A-listers of Hollywood and the world during the Cannes Film Festival, which has made the city famous. It is a wonderful resort town with many iconic places to visit. The Boulevard de la Croisette offers some amazing shopping and a chance of glimpsing your favorite celeb! Besides, it has a happening night life, if you love to party. 
6. Lourmarin
It's one of the most picturesque villages of France. It sits amidst stunning mountains, inviting vineyards and orchards.
A summer holiday in France is unforgettable. The country is a delightful mix of the old and the modern, and the unique culture, cuisine and gorgeous beauty will make you want to visit again and again! 
Article Submitted By Community Writer