When it comes to the ADA, not many people consider the effect the regulations have had on individual industries.
While we are campaigners of the ADA and think that it should be embraced by businesses from all industries, it's impossible to deny that some industries are being hit hard with every update to the legislation.
One such industry is the hotel industry, with businesses in the sector struggling to become and maintain their ADA compliance status.
Before we get too far into that, however, here is a brief overview of what ADA is and what this means for the hotel industry.
What Is The ADA?
The ADA, otherwise known as the Americans With Disabilities Act, was introduced in April 1990 to protect people with disabilities from being discriminated against.
Within their policy, the legislators state that no individual "shall be discriminated against on the basis on disability in the full and equal enjoyment of goods, services, facilities, privileges, advantages, or accommodations in any place of public accommodation".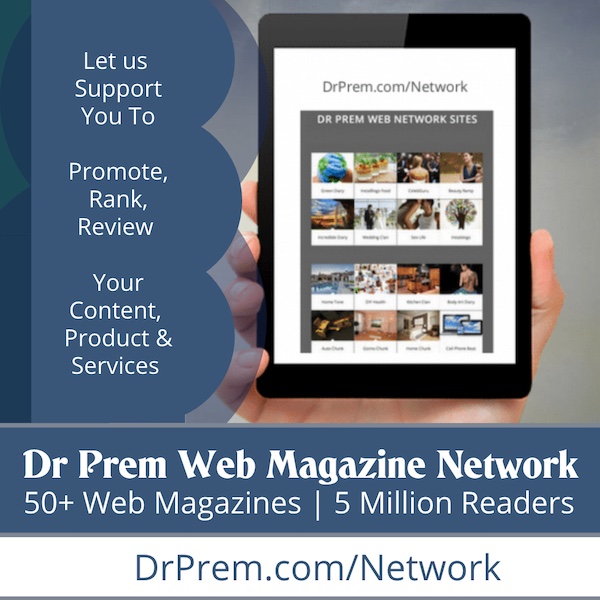 To break this down, it essentially means that all public places, including public accommodation, are required to provide full and equal enjoyment of their facilities to people with disabilities.
What This Means For The Hotel Industry
From the moment the ADA was established, hotels were now obligated by law instead of good business practice to provide accessible rooms.
This led to a lot of hotels being made to restructure large portions of their hotel and change architectural boundaries so that they could be accessed by disabled people.
There was an exception made for buildings where such big changes, such as adding wider lifts and doorways or creating bigger hallways, was considered to be structurally impractical, but many businesses still found themselves struggling.
Many smaller and some established hotels found it difficult to find the money to invest in their hotels to create an accessible environment.
Over time, and with enforcement from the relevant agencies, hotels were able to recover.
With the introduction of Title III of the Americans With Disabilities Act, however, history could be about to repeat itself.
What Title III Is
Title III of the ADA was introduced in 2018 following concerns about the vagueness of the original act in relation to online websites.
Prior to this, many businesses didn't think twice about whether or not they were abiding by the ADA, and very few were sued for violating such an act.
The same luck is not true anymore, with Title III making it easier for people to call out online websites when they are inaccessible for disabled people.
If you're looking for guidelines about what you need to do to follow the ADA, the WCAG 2.0 can help.
Breaking down Title III, it provides website owners with the 12 things they must do in order to make their site accessible for online users. This is broken down into four categories:
     Perceivable
     Operable
     Understandable
     Robust
In the few years leading up to Title III, and definitely afterwards, businesses being sued for having inaccessible websites has only increased.
In fact, lawyers are recommending that hotels and other such establishments have ADA training, audits and compliance programs as a matter of emergency to avoid falling foul to these regulations and risking an expensive lawsuit.
Said lawsuits can be expected to cost hotels and other public accommodation establishments $75000 for a first offense, with the price increasing depending on the seriousness of the violation. The price also increases for establishments that receive lawsuits on more than one occasion, or refuse to make the necessary changes within a reasonable period of time.
Why Hotels Are Struggling
Just when hotel businesses were beginning to understand the gratification of the ADA on the future of their company, they have been faced with another curveball to overcome.
Now, instead of receiving lawsuits because they haven't built a wheelchair ramp or installed handrails, they are facing the same actions because their websites do not fully account for the access of disabled people.
One of the big reasons why hotels are struggling to adjust to this change is because they come at a hefty price, and can mean completely overhauling the way a brand currently represents itself online.
As we have previously discussed, becoming ADA compliant can involve changing your entire aesthetic to make the color of links stand out more, and using text fonts that can easily be read by those with screen readers or mild visual impairments.
Not only this, but many hotels fail to pay due care and attention to the booking process on their website.
With modernization making digital technology a way of life for many people now, it's predicted that over 50% of bookings are made through a hotels websites, making them a far more popular option than phone or in-person bookings.
This means that booking forms online need to be accessible to everyone—including disabled people—but many hotel owners simply don't know where to start.
To make your booking forms accessible for all, you need to make sure that the instructions you provide are written in a way that clearly explains what the person must enter and where.
This means that if your booking form simply says 'error' or 'something went wrong' when someone enters their name in the wrong spot, they are not compliant.
Instead, hotel companies need to be more specific. Using the above example, the error message should instead say something along the lines of 'your email is incorrect' to let someone know what they've done wrong, and what should be written in the specific box to continue their order successfully.
Talking of the booking process, disabled individuals should also be able to reserve an accessible room through the online booking system.
Unfortunately, in some cases, this hasn't been possible, and has left guests having to change their travel plans and forgo some hotels altogether.
Ultimately, one of the reasons that many businesses within the hotel industry are struggling to keep up with the demands of the ADA following the introduction of Title III is because too many rules have been introduced too fast. This provides establishments with little time to digest the news before being expected to overhaul the brands they have been working on for a number of years.
In addition to this, even the hotels that are working towards making the necessary changes—both with their websites and on their onsite facilities—face the difficulty of accepting that making changes is often more expensive than starting afresh.
Not only do they have to consider the fact that they will need to hire website designers for a second time around to the help them make the necessary changes, but adapting software often costs more than what most hotels can afford to spare all at once.
This leaves many hotels in a position where they're left asking themselves whether becoming ADA compliant or risking the potential lawsuit of not doing so offers them a better deal in the long run.
How Hotels Can Improve
Despite the fact that hotels are struggling to cope with abiding by the ADA, there are signs that things within the industry are beginning to change.
One pioneer of this is the Oxygen Hospitality Group, who acquired the Ivy Palm Resort & Spa in early 2018.
Following this takeover, CEO Yaron Ashkenazi started investing in overhauling the current layout of the hotel to be more accessible for disabled guests. They have even unveiled their "Smart Room" which has been designed to meet the needs of every individual, including guests with reduced mobility.
In a statement, they revealed that the room came with a number of top of the range gadgets that would help individuals with disabilities easily navigate the necessary things within the room, including the opening and closing of the door.
He believes that making these changes is about hotel businesses changing their mindset, from viewing the ADA as a barrier to success to a challenge that can be overcome with the right mind.
He thinks that hotel owners and executives should be thinking about the potential ROI that comes from accommodating travelers who have, for a long time, been ignored by hotel businesses both nationally and internationally.
Obviously not every hotel business is going to be able to make changes as drastic as these, but there are some other things that hotel businesses can do to stay on top of the ADA and make sure that they are abiding by the law at all times. These things include:
 Regular ADA Audits Of Their Websites
The easiest way to work out what changes need to be made to a website are ADA audits from qualified professionals. They will take an in-depth look at your website to determine what needs to be changed, and provide the necessary information you need to make these changes.
As a hotel business, having these completed regularly means that any updates you have put into place on your website are in line with the ADA legislation, excluding the possibility of your business facing a lawsuit.
ADA Training
Another good idea is to have senior members of staff and executives of hotels regularly receiving ADA training that keeps them up-to-date about the latest changes with the act. In addition to this, such measures ensure that executives are constantly following the most up-to-date information and are doing absolutely everything required of them to accommodate disabled guests.
Hire A Website Designer To Help
The last resort for hotel companies who are feeling completely overwhelmed with the changes, or who need help implementing changes to make their website ADA compliant in anyway, is to hire a website designer.
They will help to enhance your user experience for everyone, and tend to have enough knowledge of the law to make sure that what they have been hired to do meets ADA compliance regulations. It's always worth clarifying this before working with someone, however, as there are exceptions to the rule.
Summary
The evidence is plentiful, and it's clear to see that the hotel industry as a whole is currently struggling to stay up to date with the latest information regarding the Americans With Disabilities Act. With so many changes to the regulation, it has been easy to fall behind, and once you have, catching up is difficult.
Since the clarification of certain laws and the incentive of avoiding a likely lawsuit has been put into place, however, many hotel business owners are coming to the forefront to display ways in which they are changing the game and accommodating their disabled guests.
Should this catch on, hotels may have a clearer understanding of the specifics surrounding their requirements of the ADA by law, making it easier for the industry to become compliant and catch up with other industries who seem to have done a better job at keeping up to date with said regulations.
This article is contributed by Julian Gnatenco @ JGBilling
Article Submitted By Community Writer