Ireland is known as the "Emerald Isle" for its gorgeous sceneries highlighting the flourishing nature, fascinating historic ruins, fun culture and accommodating locals and its relaxing weather, despite the abundance of rain.
Ireland is a small country packed with a meaningful history and many experiences unfolded by its visitors. With its scenic natural beauty and charming villages along the countryside, it is a striking feeling to experience road trips, hiking, and many more activities in the Emerald Isle. In this way, you get to see all the exciting places and sights Ireland offers.
With these things a single country can offer, one can spend the day outdoors with lots of sightseeing in one's visit. You can go for a tourist spot visit, or one could take the day at a slow pace while enjoying nature and learning and experiencing Ireland's inviting culture and traditions.
What Should One Experience When Visiting Ireland?
1.   Picturesque Natural Landscape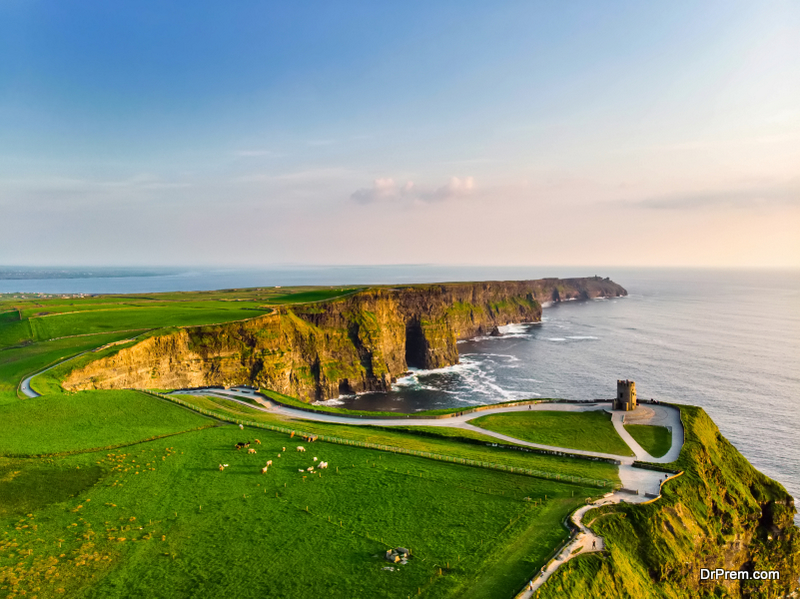 Ireland is equipped with a lot of beautiful landscapes and historic castles. From its lavish green hills, cliffs along the seaside and its rock formations are worth sightseeing. Tourists would undoubtedly enjoy trail hiking on the majestic mountains of Ireland, specifically in Wicklow or in McGillycuddy's Reeks.
Others would enjoy a relaxing time while appreciating the view over the west coast cliffs or by the seaside. Or enjoy a walk along the awe-inspiring lakes such as Glendalough Upper Lake in County Wicklow or the Lough Leane in County Kerry. Tourists could also visit islands and get to know more of their culture and language.
2.   See and Experience the Historic Castles
Irish history goes a long way. There are approximately 30,000 castles and ruins that give an exemplary view of making a quick trip there, and tourists can visit as many castles as long as their stay duration would allow.
One of the castles they can visit is the  Rock of Cashel, an ancient royal site. The next one, Ross Castle, is a fifteen century-old fortress located surrounding a national park. Dunluce Castle, a castle with a lovely view cliffside and Blarney Castle, where there is one famous superstition that kissing the famous Blarney Stone would give the gift of eloquence.
If short of time to visit these castles, one can simply visit the Dublin Castle, which is located in the capital. Here, one can learn a lot about Irish history and know how some of the Irish traditions and practices were formed.
3.   Meet the Local Irish People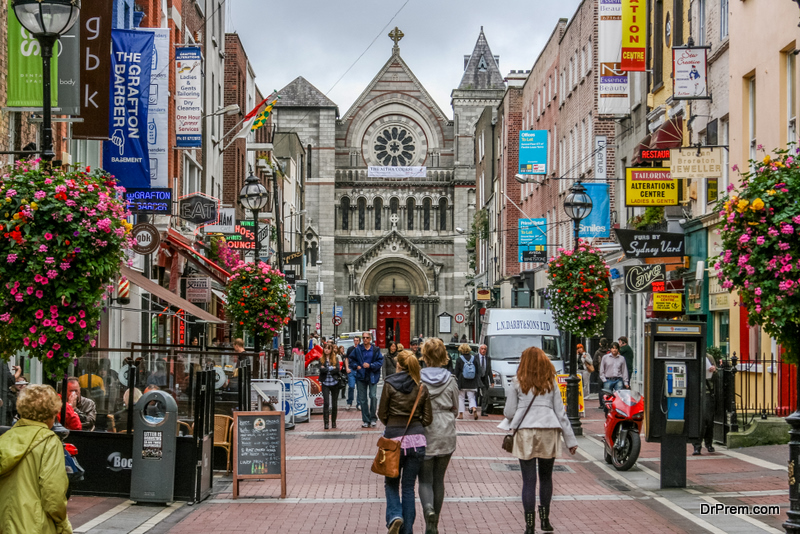 The locals are one of the reasons why Ireland is being visited by a lot of tourists from different places. Their warm hospitality and their friendliness make Ireland more special. From the tourist's arrival up to their departure, they are accommodated with the locals' cheerfulness and welcome nature.
As tourists get to roam around and visit pubs, they get to experience drinking with the locals. You can listen and laugh at their sense of humor while enjoying a taste of the different Irish flavors and enjoy the traditional Irish music in this experience.
4.   High-Spirited and Fun Cities
Who would not want to enjoy the city life of a foreign country, right? On either side of Ireland is an ideal stop for a city break. Of course, Dublin, as the city centre, can be the first stop. With its significant architectural structures that are a mix of modern and historical designs.
Dublin City is famous for its excellent tourist attractions like the St. Patrick's Cathedral, Dublin Castle, and many more. Many activities can add to the fun and memories while you're in the city, such as joining Jameson Distillery Guided Tour with whiskey tasting or availing the Big Bus Dublin Open-Top Sightseeing tour to see more city attractions.
If one is looking for a laid-back and more fond of the cultural side and the country's cuisine, one can visit Galway or Cork to experience that good old music Irish people love, and the Irish food locals are proud of.
These are some of the experiences to look forward to in visiting a country with a rich heritage. With all these experiences Ireland has to offer, it is expected that a trip in Ireland would be packed. So it is best to come prepared prior to one's trip to have a smooth sailing one.
In this type of complete and loaded itinerary, it is best to plan out and consider all the details of this trip, such as the best option for transportation with this journey. One can rent a car to properly visit the tourist spots and attractions at one's comfort and pace. Besides, who would not want to experience a road trip the Irish way?
In addition, when travelling to Ireland, it is more convenient to pack lightly and bring only the necessary clothes given the weather conditions in Ireland. If you are worried about having a few clothes, just visit a laundry service in the area or the location of your accommodation during the trip. Moreover, packing a few also helps to prevent additional baggage costs.
Moreover, some tourists, before travelling, would search for  "laundry services near you" to plan out more the totality of the trip, from their accommodation, transportation, itinerary, even the place to avail a laundry service. This ensures that one gets to enjoy the sceneries Ireland has to offer, without distractions from other small but important factors in a trip like, for example, a pile of laundry.
Tourists worldwide would not miss a chance to visit and explore Ireland's beauty and discover what Ireland has more to offer than their welcoming environment. A special place like Ireland, where it does offer not only a lot of tourist attractions and historical places but also flavorful cuisines. Ireland's long and widespread history, meaningful traditions, and friendly and accommodating locals would always have its deep worthwhile memories etched in every tourist's heart and mind.
The experiences that await in living in Ireland are always valuable, rewarding and worth cherishing.
Article Submitted By Community Writer