Italy is a favorite place to holiday in for most of the world. Venice, Rome, Florence and other beautiful and fascinating cities in Italy charm and enthrall any traveler. Italy sees hordes of tourists the whole year round, and there is a roaring tourist business. But the immense number of tourists does create havoc, and the Italian government has now introduced new tourist rules in the country to better manage tourism as well as to curb unruly behavior.
If you're planning a trip anytime soon to Italy, here are the dos and don'ts you have to follow there, if you don't want to pay a hefty fine or in extreme cases, face the Daspo, or temporary ban. The Daspo means you will be sent to the consulate/embassy of your country. The ban can range from 2 days to 2 years. The 100 fines are approx 336 Euros, with an additional 89 Euros for Daspo.
Know the new tourist rules in Italy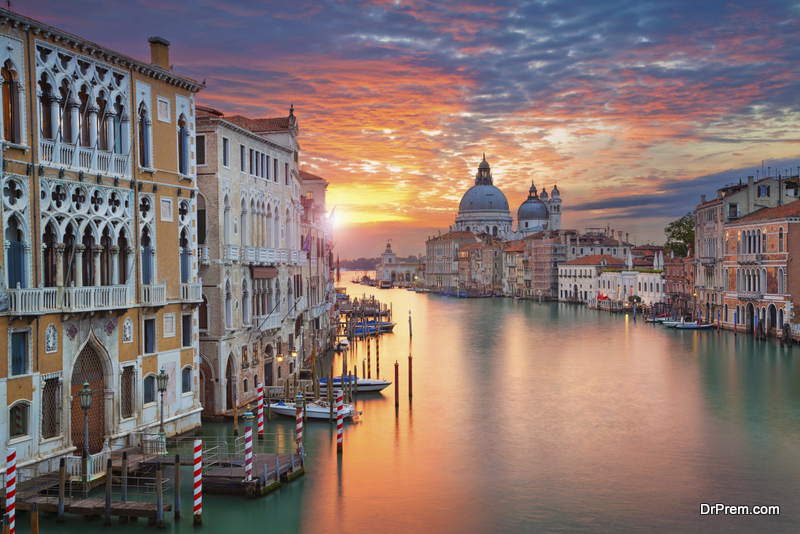 A visit to Italy will be a trip to remember, provided you toe the new tourism rules. If you're planning a destination wedding, better not to do it on a weekday, as revelry on weekdays has been banned. Bachelor parties can now be held only on the weekends.
The new list of rules is basically to curb unruly behavior, or behavior which is considered unacceptable in Italy. Some tourists have already faced the flak, as a Canadian tourist found out to her dismay. She had to pay a fine of 250 Euros for sunbathing in a bikini in Venice's Giardini Papadopoli. In July, a couple was discovered making coffee on their portable stove beneath the Rialto Bridge in Venice – they were promptly fined 950 Euros! (Some say that the restaurants should be fined for their exorbitant prices for coffee!!)
Another case which caught the eyes of the international media was that of two French travelers, who were allegedly caught taking sand from one of Sardinia's beaches. They are now facing prison for a maximum of six years.
Though the new tourist rules in Italy were introduced only in June, till now there have been numerous cases of fines and tourists being asked to leave for violating the rules. All these instances go to show that you have to be on your best behavior in Italy.
Every city also has their own set of rules, so it's best you do some research before visiting that city. Here are some of the common rules of tourists you have to follow everywhere in the country:
Drink correctly from the nasoni
Rome has generously provided public drinking fountains for people to quench their thirst. The authorities have deemed that tourists have to learn the correct way of drinking from the nasoni i.e. drink without the mouth touching the metal spouts. If your mouth touches the spout, you will incur a fine. The mouth touching the spout is unhygienic anyway.
Follow the example of the Romans, and cup your hands under the metal spout or place your fingers under the water stream and let it flow to your mouth. With a little practice, you will be great at learning it, in no time at all! Besides, it's always fun to learn something new from another culture.
No frolicking in the water fountains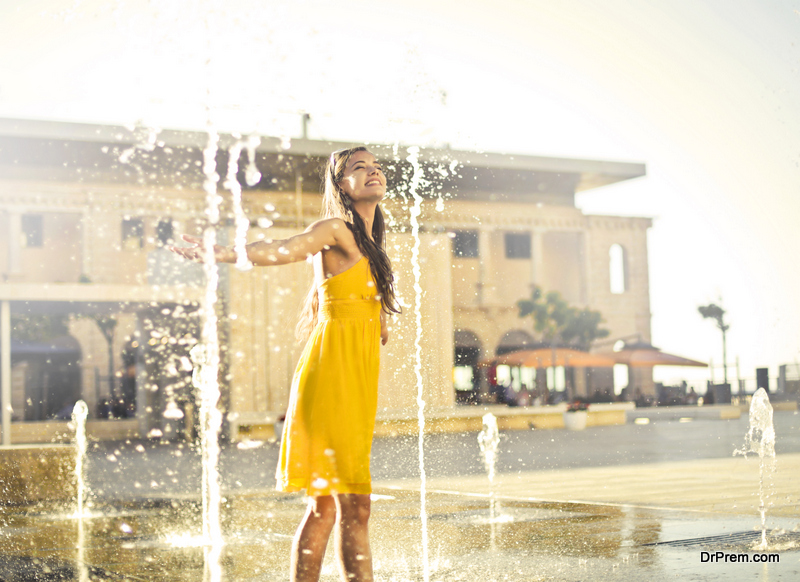 There are tons of movies where you see the main characters jump into the water fountains in Rome. This looks delightful and a bit of harmless fun. Though tourists have got away with it in the past, now things are pretty different. Jumping into water fountains, wading in them, climbing on them, or splashing around in them will make you an offender and you'd end up paying a huge fine, according to the new tourist rules in Rome.
Refrain from jumping into the water fountains, even if the water looks really tempting in the sweltering heat. Do as the Romans do, and stay clear of any fines!
Do not block traffic
You cannot behave in a disorderly fashion and block the smooth flow of traffic in any way. As one Lithuanian couple found out the hard way. They were sanctioned by the police for pushing their scooters, creating obstacles to traffic and endangering pedestrian traffic.
Couples beware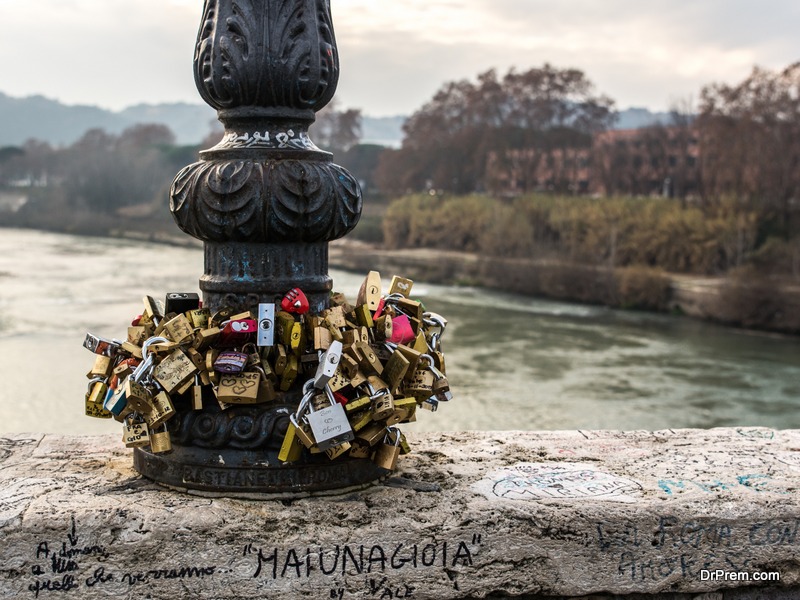 No more securing of your love forever by attaching padlocks. Couples in love have been attaching padlocks on the Ponte Milvio bridge in Rome, over the Tiber river, for years together. The new rules prohibit attaching any kind of locks on the bridge, to protect the ancient bridge.
Authorities are removing the earlier padlocks, thousands in number, which lovers had tied to the bridge, symbolizing the 'locking' of their hearts. Now, when you visit Rome, this gesture of love is no longer allowed. You will have to be creative and show your love in acceptable ways in the romantic city.
Grab a snack on the street
Florence has banned snacking on the streets in the city's historical centre – Piazza degli Uffizi, Piazza del Grano, Via de'Neri and Via della Ninna, from 12 -3 pm and 6-10 pm. This has probably been done to prevent littering on the streets of the cities.
Men don't remove t-shirts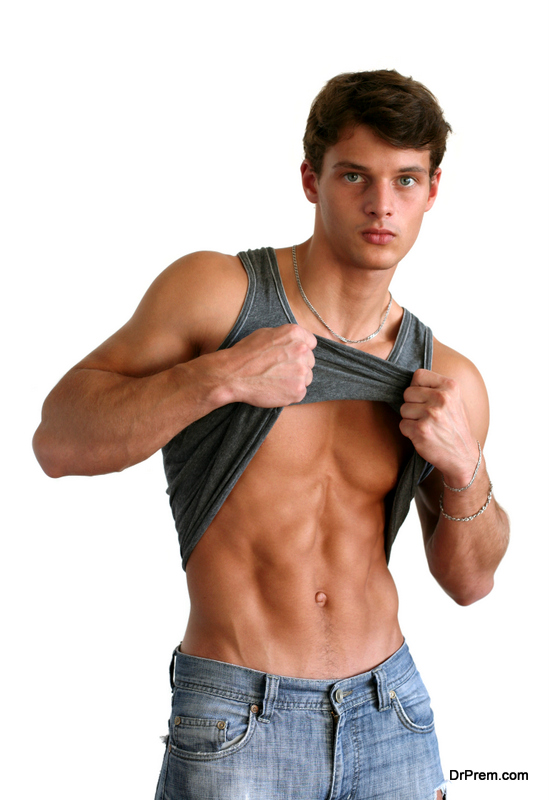 According to the updated legislation, there would be penalties for men who reveal their well-toned (or not!) bodies in public. Men can no longer go around the city bare-chested. Better buy some thin cotton t-shirts if you're planning to visit in summer to beat the heat, as you can't walk around without any kind of covering on your upper body.
No busking on public transport
This is one of the new tourist rules which will deter people/musicians who want to make a little money while on holiday.  If you love to show and share your talent with others, you would have to find other avenues to do that in Rome.
No eating around the monuments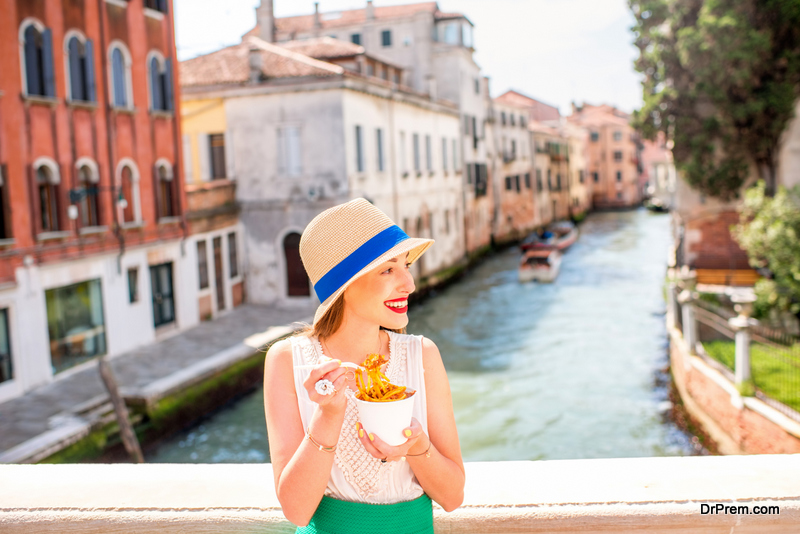 The new tourist rules in Venice and elsewhere in Italy, states that tourists cannot indulge in messy eating around the historic monuments. This has been done to keep the premises of the monuments clean, and is one of the rules which tourists should definitely follow. It could be a little hard, but snacking in a well—mannered, clean and sensible way would earn respect from the locals and keep the area beautiful. No more slurpy, messy gelatos on the Spanish steps – you can't sit, or lie on them anyway.
No lounging on the Spanish Steps (or at other historical monuments)
The Spanish Steps are a famous landmark in Rome, very popular with tourists. People sit on the steps to pose for pictures, or just to relax and spend a little time there, admiring the beautiful example of Roman Baroque architecture. Lounging about on the Spanish Steps is strictly prohibited now, attracting a heavy fine of approx 400 Euros.
This may seem harsh but it has been done to keep the crowds moving, and also so that no damage is done to the 'Scalina Spagna'. The people of Rome no longer want to accept their cities being treated as theme parks, so these harsh fines and new tourist rules in Rome have been imposed keeping that in mind.
The Italian luxury brand Bulgari recently restored the steps, at a cost of 1.5 million Euros. The restorers had a tough time removing years of chewing gum stuck on the steps.
If you don't adhere to the rules now in Italy, you may even be slapped with a Daspo, or temporary ban from that region. Respecting the monuments and local customs will keep you out of trouble, but sometimes you may slip up, causing you to shell out the fine, or be embarrassed in front of other tourists or locals.
Do not drag prams or wheeled suitcases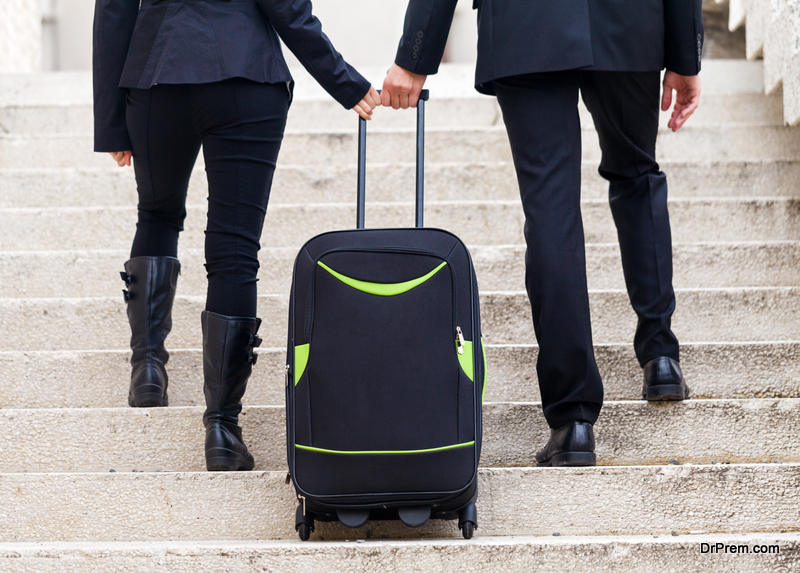 To preserve the Spanish Steps, the rules now state that tourists cannot drag prams and suitcases on the steps. This is understandable, as the wheels might chip or break the steps.
Do not purchase unauthorized tours
The new tourist rules in Venice and other cities frown upon purchasing the unauthorized tours from touts of any city. Be careful of the tours you buy, and from who you buy from. Though it is tempting to buy the 'skip the line' tours advertised outside the monuments, it is now illegal to buy these tours. Illegal vendors on the streets outside have been banned too.
Have picnics at public spaces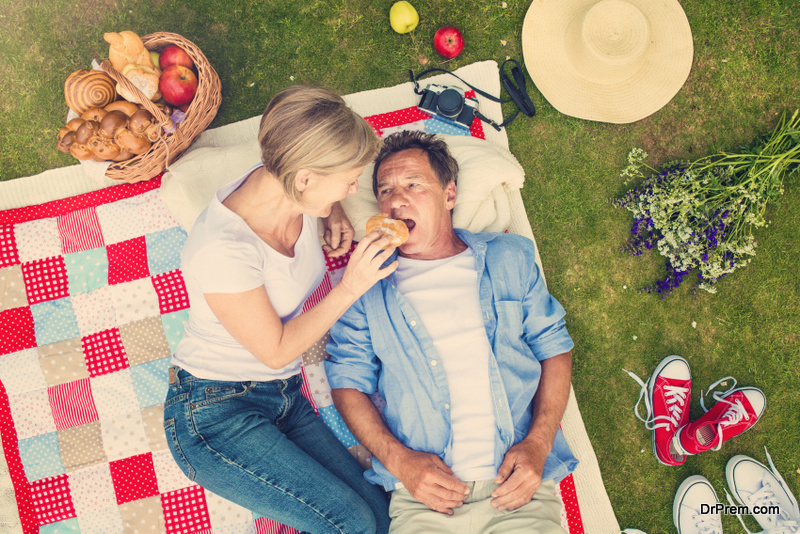 No more can you spread a cloth outside the monuments or on top of the many bridges in Venice, take in the beauty and have a small picnic in Venice, according to the new tourist rules in Venice.  You will probably be asked to move on if you stop too long on the bridges.
Swim in Venice's canals
The water of the canals may look quite inviting, but it is a very bad idea to swim in them. Yes, you guessed it – you will be fined. There are other reasons too -the canals are actually public roads, so you may be injured by the propellers of a boat. Besides, all of the sewage of Venice is flushed out to the canals. So you can imagine, the water of the canals is quite unhygienic and dirty.
No riding bikes in Venice's city centre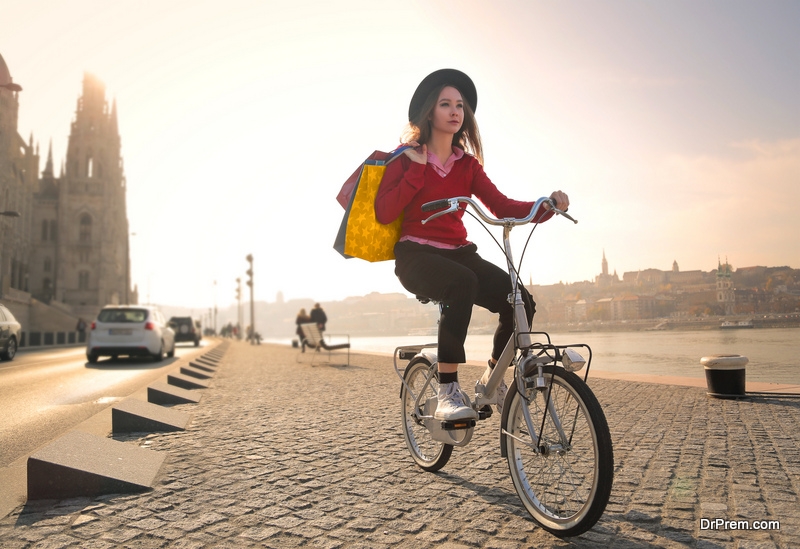 Tourists have been forbidden to ride bikes in the city centre in Venice. This is probably to keep the pedestrians safe. Walking more will help to increase your fitness anyway!
Don't drink alcohol in public
In Venice, you will not be able to enjoy a glass of wine on the street from 8pm to 8 am in the morning. Some tourists forget themselves and have been known to create a ruckus in public after they have a drop or two in them! To stop the rowdy behavior and maintain peace on the streets, this rule has been set up.
No hen or stag parties outdoors on weeknights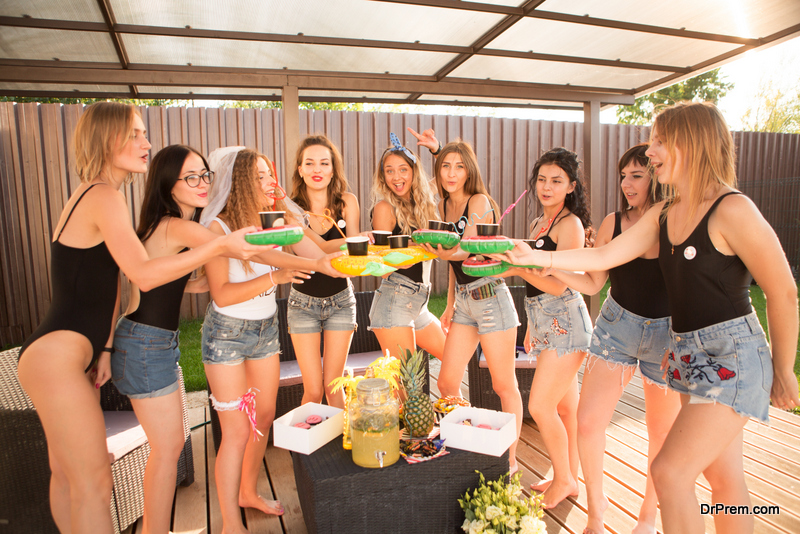 Nights of wild partying on the streets of Venice are over. Outdoor parties are not allowed in Venice on weekdays except in the daytime. Partying outdoors at night is permitted only on the weekends. So all is not lost- you just have to plan your parties for the weekends.
Wearing flip-flops and sandals in Cinque Terre hiking trails
There are very few places on earth as charming and pretty as the Cinque Terre villages. Cinque Terre is the name for the five fishing villages with colorful houses, vineyards which cling to the terraces and harbors filled with the fishing boats. The hiking trails here are most popular as they offer incredible sea vistas. September and May are considered to be the best months for a visit.
But do pack your hiking shoes, as now if you're caught hiking in flip-flops or sandals, you will be fined or worse.
No swimming in Blue Grotto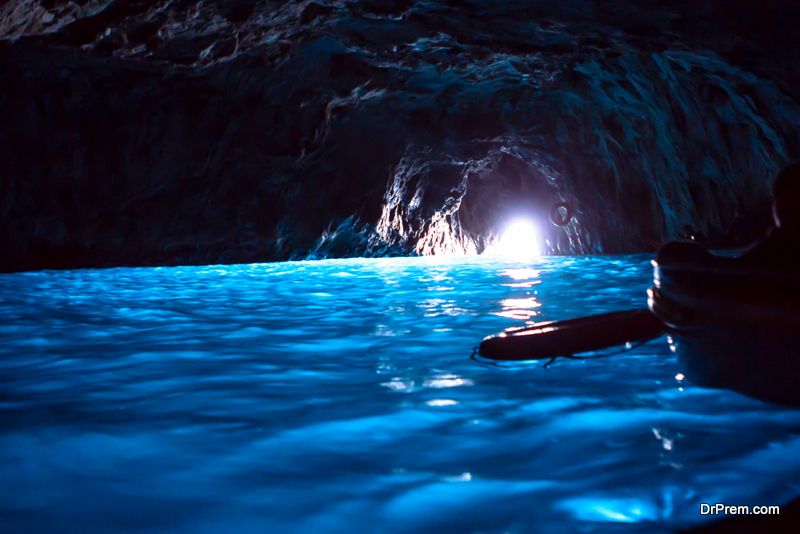 The fascinating sea cave's azure waters are extremely enticing, but resist jumping in – it's for your own safety. A visit to the cave is a must however, if you're in that part of Italy. The whole cave is lit up in an emerald or brilliant blue color, depending on the time of the day. You can only enter it when the tide is out, but it is worth a visit. However, swimming in it is forbidden.
Supermodel Heidi Klum had to shell out 6000 Euros as fine for swimming in Blue Grotto. Just the amount of fine is enough to deter anyone from swimming in the grotto, as we're not all super-rich and don't have thousands to pay as fine!
No more pub crawls
The Italian tour guides and travel agencies used to take people on organized pub tours or rather pub crawls. You can visit pubs on your own, but not as part of a tour.
Do not steal sand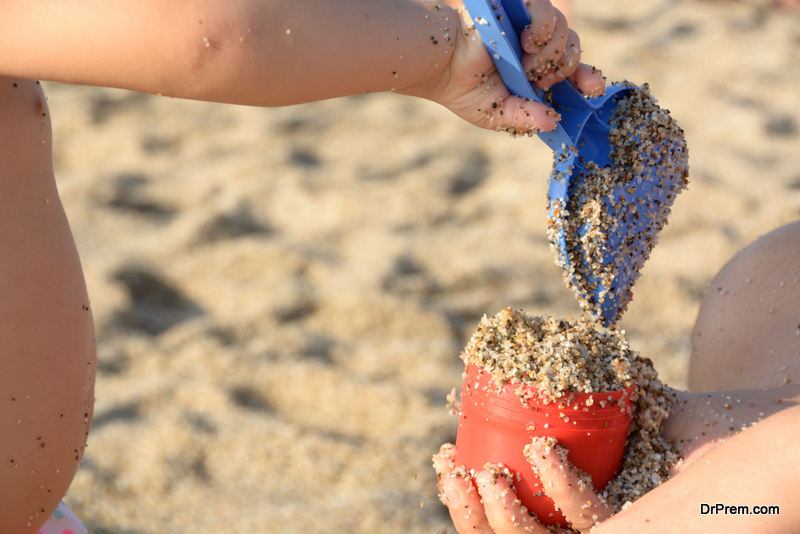 It's a wonder why anyone would want to steal sand from the beaches, but it seems some tourists are in the habit of doing that. Sand stealing tourists might have to visit the inside of an Italian prison, and stay there for about six years. So, no more acquiring sand from the beaches of Sardinia or anywhere else in Italy.
The new tourist rules have been formulated to make it easier for the Italian cities to maintain their centuries old historical monuments. The residents of Italy are still welcoming and open, but have now taken strict steps to deter behaviors from tourists which litter the cities and hamper the safety of people.