Summer's almost done! Have you been to the beach already? If not, you might want to book a trip to Fitzroy Island and make the most of the last days of summer.
For those who haven't been there yet, Fitzroy Island is an unspoiled paradise that's famous for both of its stunning seascape and lush rainforests. It's also ideally located within the calm waters of The Great Barrier Reef.
Fitzroy Island is just a 45-minute boat ride off the coast of Cairns in the Tropical North Queensland. Once you get there, the island will welcome you with its majestic and relaxing environment as you prepare yourself for a whole day of fun!
If you're travelling on a tight budget, don't worry! There's a ton of activities that you can enjoy at the island totally for free.
1. Explore the walking trails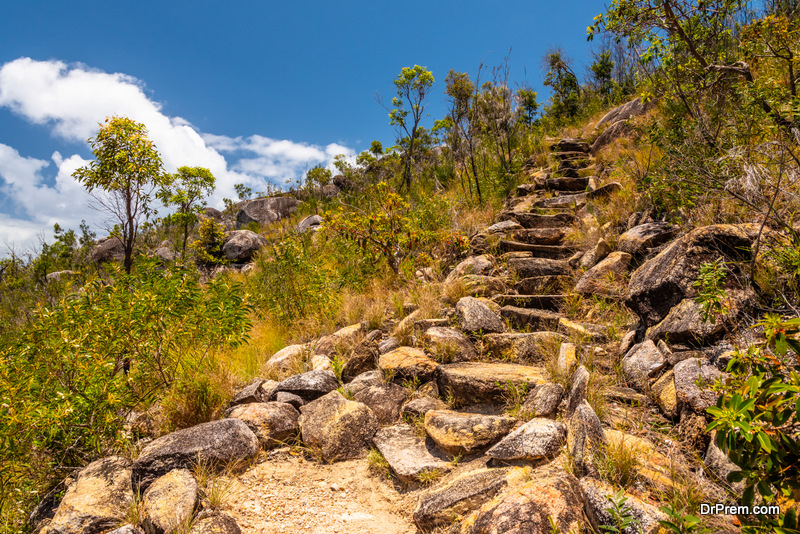 Almost 95% of Fitzroy Island is declared a National Park. And you can roam around the whole island by taking on the walking trails that were set up for you to appreciate the rich flora and fauna of the island.
You can take the Lighthouse Track for example. It's a walking path that will lead you to the island's old lighthouse. The tower is obviously not functioning anymore, but it still possesses that vintage charm that attracts tourists in the first place.
On the other hand, if you'd like to see the entirety of the majestic island and its neighbouring tourist hubs, you can take the Summit track. It will lead you to the highest vantage point of Fitzroy so you can marvel at the reef, the beach, and lush rainforests of the island.
2. Get your suntan at Nudey Beach
If you've been dreaming of having a suntan, well, now's your chance! Just bring your own blanket and spread it flat on the sand. Then rub some sunblock on your body, put your shades on, and lay down as you get your tan.
If you're with the family, you can also have a picnic on the beach! Just bring your own picnic essentials and set it up while the kids are building their own sandcastles by the shore. Nothing beats good food, some company, and a nice view of the ocean.
Just don't leave your trash on the shore. Keep in mind that Nudey Beach is an award-winning beach so let's keep it that way.
3. Play with the marine life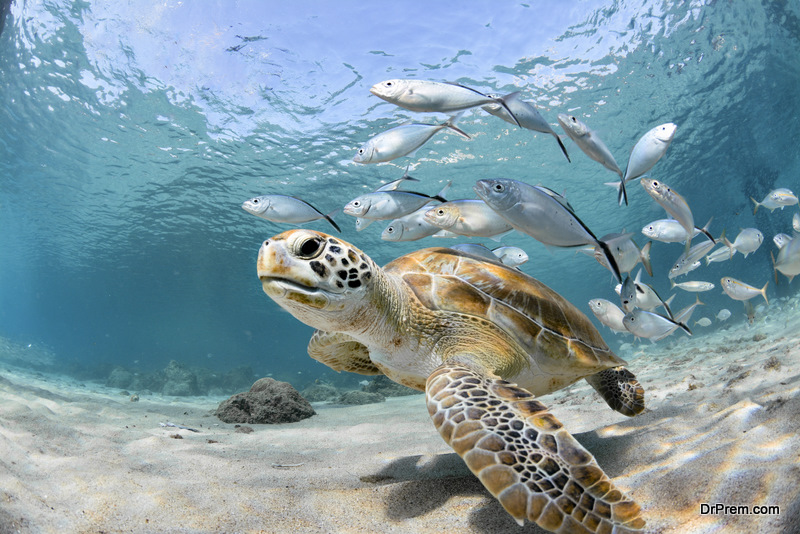 Fitzroy Island is just one of the 900 islands in the Great Barrier Reef.  But it's probably one of the closest to the Reef's activity platform. This area is where you can scuba dive and snorkel to hang out with the colorful marine life of the reef.
So if you're travelling to Fitzroy Island, you shouldn't pass on this once in a lifetime opportunity to swim with schools of fish, and marvel at the gorgeous corals on the seabed. Don't forget to bring your underwater cameras! Take a ton of pictures so you'll have a lot of options for the 'Gram later.
4. Participate in fish feeding activity
Fish feeding is always fun for the kids. It's also a therapeutic activity that's why it also appeals to the kids at heart. Fitzroy Island Resort offers free fish food so everyone can participate in their feeding activities every day at 11:30 AM to 4 PM. It's certainly a fun family activity. But the best thing is that it's absolutely free!
5. Sunset watching at Foxy's Tavern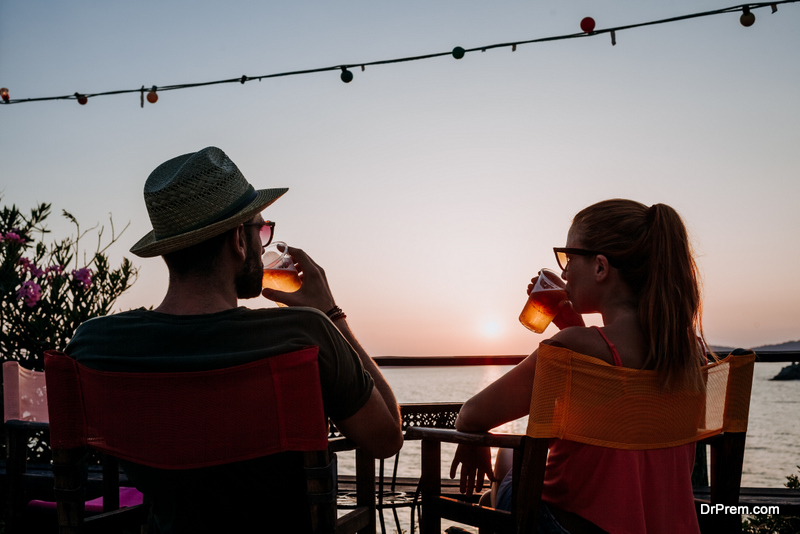 There's no better way to cap-off your weekend getaway than sunset watching at Foxy's. It's a resto bar that offers a great range of meals including kiddie meals, and soothing beverages. Their drinks range from coffee, to soft drinks, beer, wine, and cocktails.
They also play some live music where you can bob your heads to the beat or slow dance with your partner while you both watch the sun slowly sink into the horizon. Feels like it's pulled straight out a movie, doesn't it?
6. More Free Facilities
Aside from the activities mentioned above, Fitzroy Island also offers free use of their libraries and kids' corner for their guests. If you've had enough of saltwater, you can also loosen up a bit and have fun at their very own pool. The resort also screens movies twice a day. If you're a cinephile, you certainly don't want to miss that.
Summer's not over, yet! But it will be, sooner than you think. So if you haven't stepped out of your house and seen the light of day, now's probably the best time to book that trip to Fitzroy Island. It's the perfect holiday destination for solo travellers, couples, squads or even large families. So pack your bags now and see what's in store for you!
Article Submitted By Community Writer