New York City has a reputation for being big, bold, and tough. It projects a romantic image of its skyscrapers and environs in movies, but when you're on a bicycle, it can be a little, well, intimidating.
The city's busy streets are filled with jaywalkers, frantic cabs, honking drivers, and clueless pedestrians. Add in other road hazards like potholes and construction, and that's a lot to handle.
If you're nervous about braving the streets on two wheels, we can tell you – as evidenced by the thousands who bike in the city each day – that it's possible to master cycling through the Big Apple and actually have fun in the process.
With just a few rules and tips to follow, you'll be riding like a pro in no time and make sure you use a bike GPS tracker so you can see where your bicycle is at all times.
Get A Few Lessons Under Your Belt If You've Never Done It Before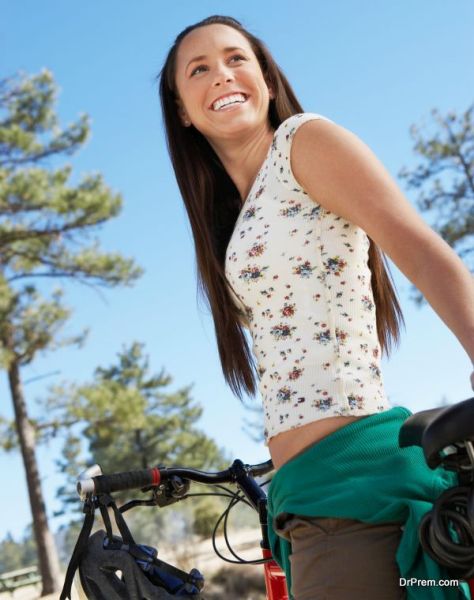 It doesn't matter if you're a kid or an adult – it's never too late to learn to ride a bicycle. In beginner lessons, you'll learn to balance, steer, pedal, and start and stop your bike.
The advantage of learning in a group setting is that you may also find companions to join you on your first New York City bike ride!
Q: How Do I Get To Carnegie Hall? A: Practice, Practice, Practice
Ever hear that joke?  It's the same for biking. Once you've learned how to ride safely, the next step is practicing in one of the city's quieter locations, such as the Hudson River Greenway, Prospect Park, or Central Park.
Riding in a protected area like a city park or bike path is a great way to build your confidence and skills. You won't yet be dealing with car traffic and road hazards, but you'll still encounter plenty of pedestrian traffic. Therefore, this is a great time to practice maneuvering around others with confidence.
Bike Rental Central Park also has a guide to the 10 best bike paths in the city. After building your skills riding in a park or on a bike path, now it's
Time For The ROAD RIDE!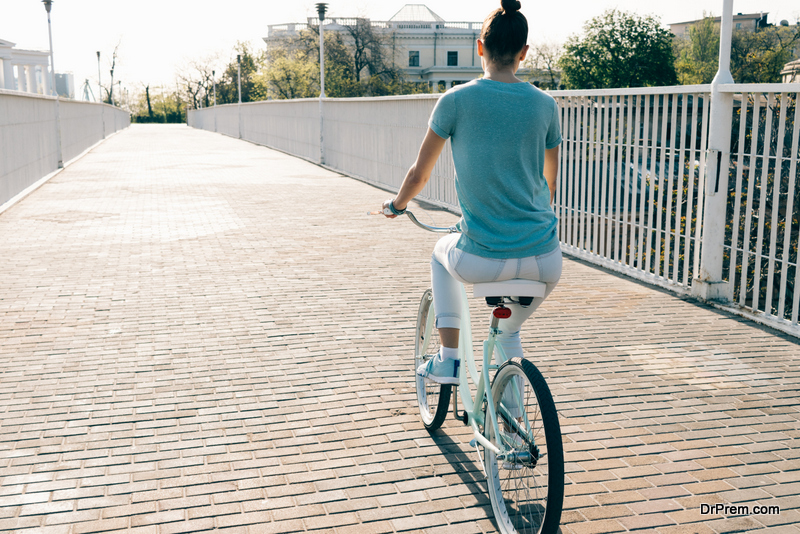 A good way to start is by planning a ride that goes on a few roads, but not the busiest, from your house to the park or bike path.
Before you take to the roads, one critical thing to know is that cyclists, like cars, must abide by certain laws on the road.
Legally in NYC, a bike is considered a vehicle, even though you're moving with two wheels instead of four. You must follow all rules that cars do, such as stopping at red lights and stop signs.
Here are some of the most critical guidelines to follow when biking in the NYC:
Don't ride your bike on the sidewalk. It's fine to get off and walk beside your bike, but actual riding is prohibited.
Don't use earbuds, but if you must listen to music or use a Bluetooth while en route, only have one earbuds in at a time.
Do use a bell.
Do use reflector lights. If you're riding after the sunset, you must have a light in the front and the back.
Follow turn signal and lane change instructions.
Don't ride the wrong way on a one-way street.
Don't be a salmon. A "salmon" is a term that the city's serious cyclists developed to describe a rider who rides against traffic, much like salmon trying to swim upstream. Riding against the flow of traffic is dangerous, and it also makes you look foolish.
Do ride defensively. Apply the same "drive defensively" technique to riding a bike just as you would a car. In biking, use hands to point where you want to turn and remember to ding your bell or use your voice to announce that you're approaching a person or another rider from behind.
Do always wear a helmet!
To learn more, please visit the Bike Rental Central Park website by clicking here.
Article Submitted By Community Writer