There are few cities in the world that can boast quite the same reputation and allure as Paris. The French capital has a reputation for its unique culture, classical architecture, upmarket shopping, and of course, its exquisite cuisine. Paris is a city that will be at the top of any itinerary for a European trip.
However, while there is plenty to do in Paris, if you turn up without a plan, you may well find yourself being lost. The fact is that there is so much to do that it can be overwhelming, even when you know what's nearby. The following tips will help you make the most of your time in Paris and minimise the amount of time spent scratching your head, trying to work out what to do.
Shop in the Right Places
France's most famous shopping area is the Champs-Elysees, an avenue which is home to some of the most recognisable high-end brands in the world. However, the fortunes of the Champs-Elysees have risen and fallen many times over the years. It was once an area of undisputed beauty and glamour, today it is home to an endless parade of chain stores, all of which cater to the most upmarket of customers.
Interspersed with these high-end fashion outlets are cinemas, auto dealers, and of course, McDonalds. So, while something of the spirit of the old Champs-Elysees might be there, it is no longer the unparalleled shopping experience it once was. Even those of us without the means or the will to shop at these boutiques would once have taken a stroll down the avenues just to witness it. Now, it just isn't the same.
This might be a blessing in disguise for many people. For visitors to the city, it is the perfect excuse to look beyond the usual packed high streets and down some of the less-explored boulevards. The locals in Paris sure aren't shopping at the Champs-Elysees, and those who want to bring back an actual souvenir, rather than a bunch of expensive fashion labels, should look elsewhere.
The North Marais offers probably the best shopping experience in Paris today. Other places worth checking out include the rue du Château d'Eau in the 10th arrondissement. Between these there an endless number of covered passages which have been serving customers since the 19th century.
The Dining Experience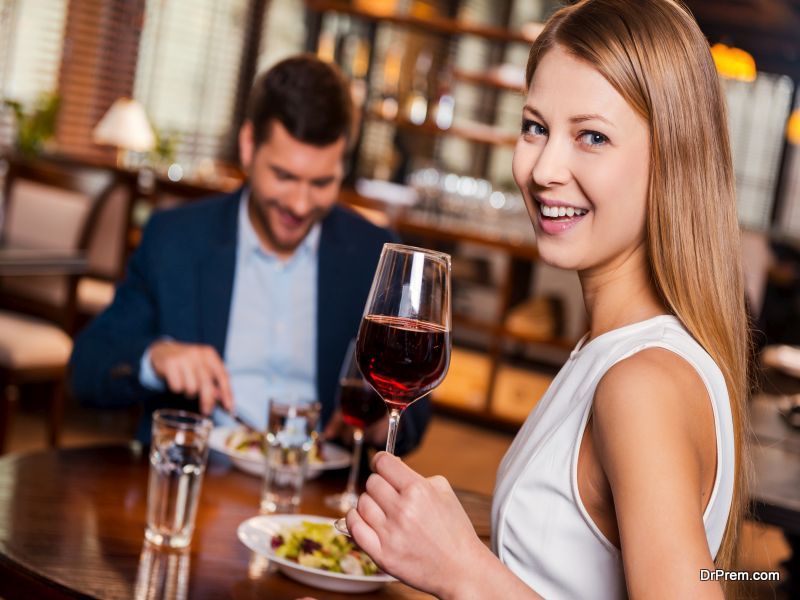 Paris has a reputation for being a city that takes its food very seriously. There is no end of high-end restaurants, luxury dining experiences, and even Michelin-starred chefs to be found in Paris. Sure, if you are looking for that kind of dining experience, Paris has got you covered. But just like the fashion outlets we mentioned above, not everyone can afford, or even wants, to spend so much on their meals.
The general vibe in Paris has changed a great deal in the last few years and nowhere is this more evident than in the Parisian dining scene. Formal and upscale cuisine still reigns supreme in Paris, but the proliferation of more modern laid-back bistros means that there is now a great deal more choice for the casual diner. In fact, some of those Michelin-starred chefs that once worked in Paris' most upmarket restaurants have now abandoned their positions in favour of opening up their own bistros.
As always, the locals will provide you with the most valuable information when it comes to choosing somewhere to eat. They have eagerly embraced the new wave of budget bistros and other more affordable eateries that are now scattered throughout the city.
Plan Your Sightseeing in Advance
There is a lot to see and do in Paris. In fact, sightseeing is one of the top things to do in Paris, France. Among the most famous sights in the city, other than the aforementioned Champs-Elysees, there is the Eiffel Tower, the Louvre art gallery, and Notre Dame cathedral. One of the most common mistakes that visitors to Paris make is that they try to see all of these sights within a short space of time, sometimes in the space of a single day. This means that they don't have enough time to really appreciate any of the places they visit.
If you are only going to be spending a short amount of time in Paris, you might need to be more selective about what attractions you end up visiting – there are only so many hours in the day after all. The best attractions for you to see will depend entirely upon your personal tastes. For some people, the Louvre is an almost transcendental experience. For others, art galleries hold no allure at all, but the imposing architecture of Notre Dame might.
In order to enhance your sightseeing experience, check out Fastpasstours. They offer a number of excellent packages which include entrance to top attractions and even the ability to bypass the queues. Their packages include individual entrance tickets to individual attractions and passes for multiple attractions. Some of their packages even include dinner and a show, and they also offer a value bus pass to make getting around the city easier. With the range of attractions and activities available, there will be a Fast Pass Tours package to enhance anyone's holiday.
Dress Like a Local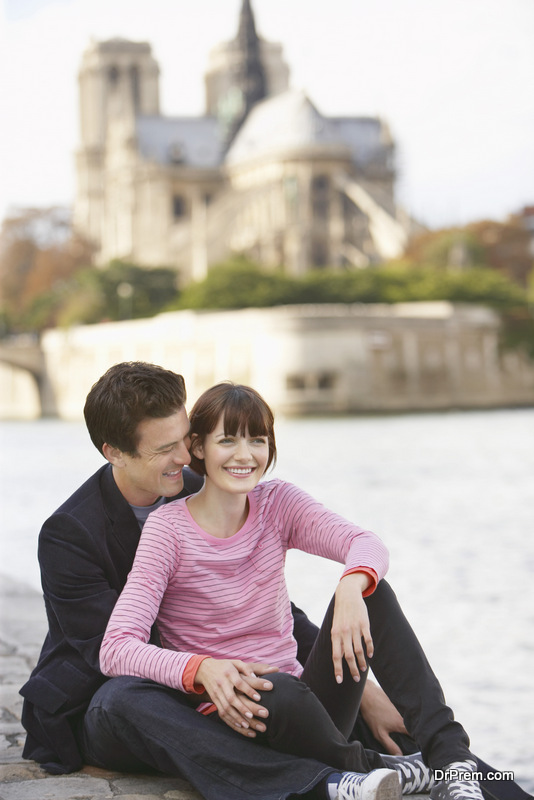 The citizens of capital cities are often culturally quite different from the rest of their country, and Paris is no exception to this. In fact, ask any French person, and they will often talk about Paris as if it were a different country entirely. Outsiders tend to stick out in Paris for a number of reasons. If you are worried about sticking out like a rudderless tourist in a sea of sophisticated Parisians, you will want to nail the local fashion sense.
Dressing like a local is about more than just avoiding a fashion faux pas, however. It is also a simple but effective measure to take in order to avoid the attention of pickpockets and scam artists. If they see you sporting baggy cargo shorts and waving a selfie stick around, they will home in on you like moths to a lamp.
Try to keep your dress sense simple and tidy. You probably don't need to invest in a new wardrobe for Paris, instead, prioritise neutral colours. Adding an elegant hat or scarf into the mix definitely won't hurt your look either.
Finding Somewhere to Stay
There are hotels in Paris to cater to every corner of the market. These range from some of the most luxurious upscale hotels in the world, to cheap, unremarkable cubes that offer the absolute minimum in terms of comfort and luxury.
Trying to find a reasonably priced hotel deal in Paris is notoriously difficult. Even the usual budget hotel-chains seem to charge a premium for a room in Paris. Fortunately, there are now many more options than just hotels to take advantage of. Renting a fully furnished apartment or even using Airbnb are both increasingly popular ways of finding somewhere to stay without blowing your whole budget.
Paris is a truly beautiful city. It has so much to offer travellers, but those who are unprepared often miss out on the best aspects of it. Visiting Paris is not as expensive as it once was as there are now plenty of options to cater to the less upscale clientele. There is something in Paris for everyone, you just have to be willing to look for it.
Article Submitted By Community Writer