An all girls' vacation could be a huge fun and there exists incredible destinations that would more than compensate the absence of boyfriends in the team. Making a weekend plan for an all-girls fun holiday can be highly motivating as well as recreational and educative too having to learn the strange ways of life and discovering the sources of fun as a team. Here we go with some of the top holiday destinations that an all-girls team can visit and enjoy to the core of their heart:
New York shopping trip: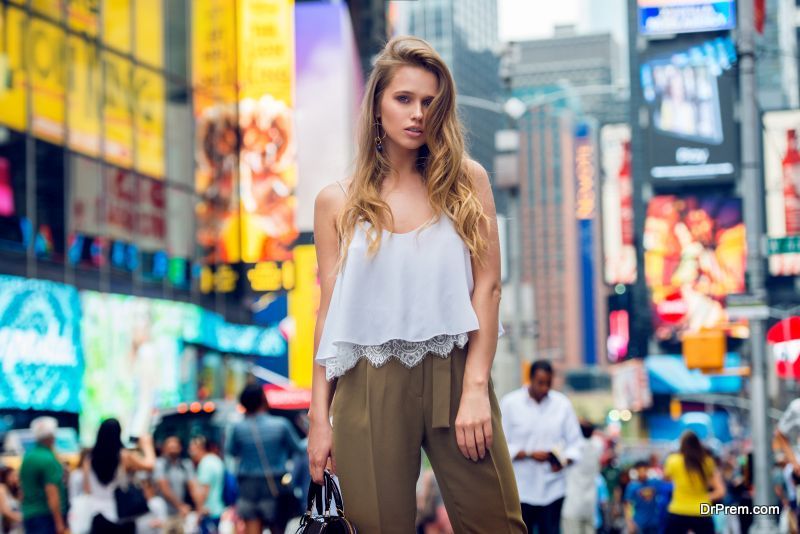 This could be a girl's dream destination well worth a try. There are plenty of surprises galore starting from Chinatown, Century 21, and Macy's blooming dales. There is no end to the pleasant whammy kicks! Whether you shop or not, mere spending a weekend in New York and spending an evening in its razzle-dazzle mise-en-scène would be highly electrifying. The chime of the time square, the modish milieu of Soho, the super duper highline is simply amazing. The 'sex and the city ' tour is a must!
Sun and fun in Marbella: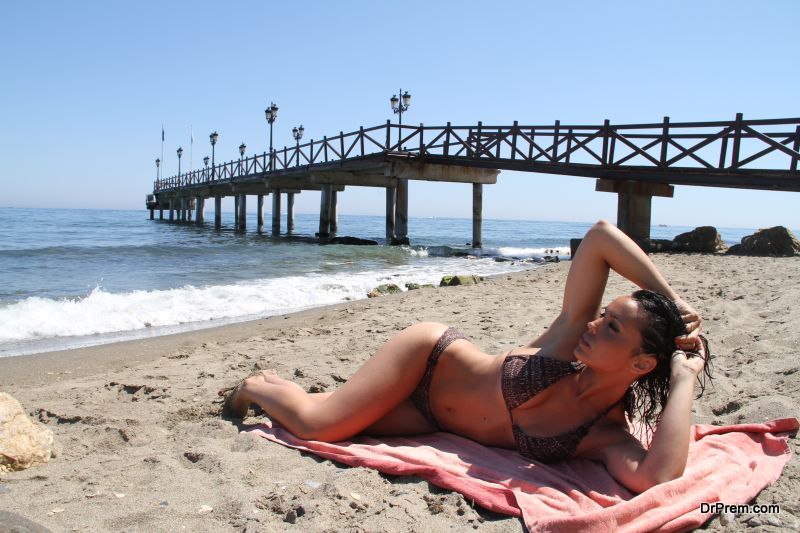 Marbella is all about the sun and shine and fashion fad. It is about partying hard and having high volume fun and frolic and chill out in one of the many super cool beach clubs. If you opt for a relaxing tan on the sunny beach, you can do it as well. Go for a designer shopping spree in the Puerto Banus shopping mall. Enjoy a drinking session in Sinatra's alehouse. A popular aphorism goes about the city "no carbs before marbs ". When you come to Marbella it is a grand display of flashiness and glitter.
A weekend in Dubai: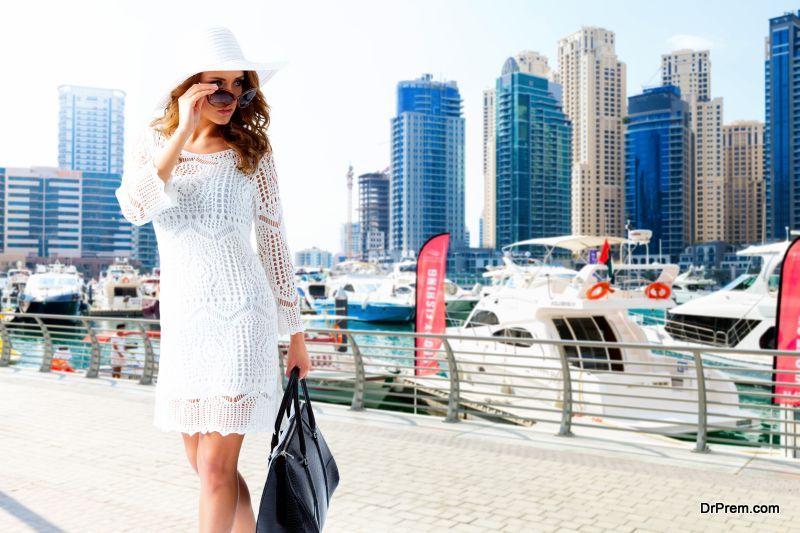 Dubai, the globally known shopping destination poses enough attraction for the girls. The hotels are all deluxe with the latest furnishings and design brief. When it comes to the weather, round- the- year- sunshine prevails allowing you to enjoy some of the world's most gorgeous sea beaches. Shopping malls are staggering and the inside looks like a fancied fairyland with a huge and dazzling display of merchandise. If you girls are a bit adventurous, you have the desert safari, the magical palm island and the world's tallest building Burj Khalifa to scale and get mesmerized by its elegant design. Enjoy an afternoon tea break at Burj Al Arab.
Aruba: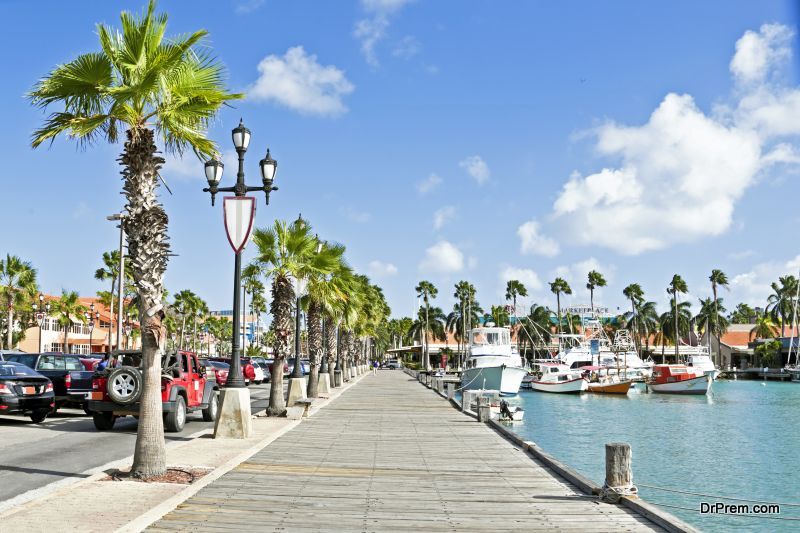 With a perennial temperature around 82 degrees Fahrenheit, this Caribbean island with a great sunny climate, blonde beaches and a lot of surf to fun around would be a perfect selection for an all girls trip. Palm trees and white sand beaches would fascinate you as would the Chill Island nabe. There are a plenty of hotels suiting everyone and you can explore relaxing vibes at a 15000 sq feet spa resort. The authentic face and body massage treatment Dushi Tera would remove body toxins and give you a glowing skin.
San Diego, California: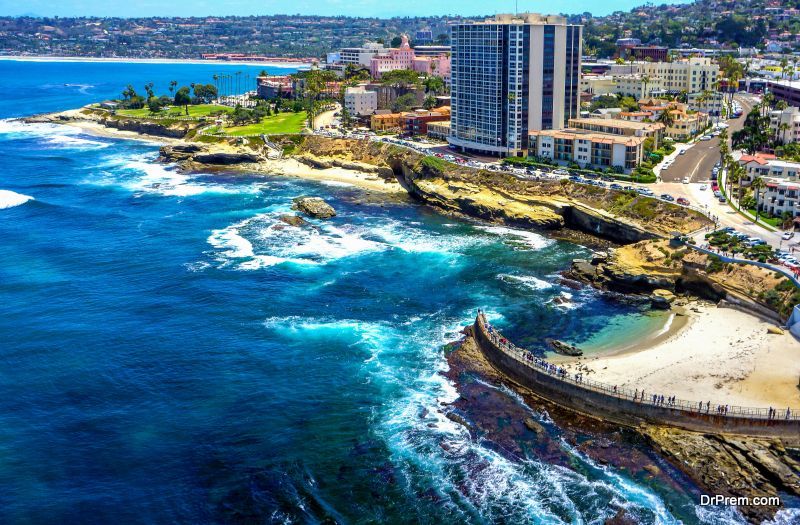 The 26 mile long coastal line is highly attractive in this popular city of the US. The city features 340 parks spread over 40000 acres touching Sunset Cliffs in one end and La Jolla on the other. You have all the opportunity in the world to swim, hike and ride a bike as long as you wish. The female operated Surf Diva would entertain the beginners with surfing lessons. It is all unrestricted fun!
Goa, India: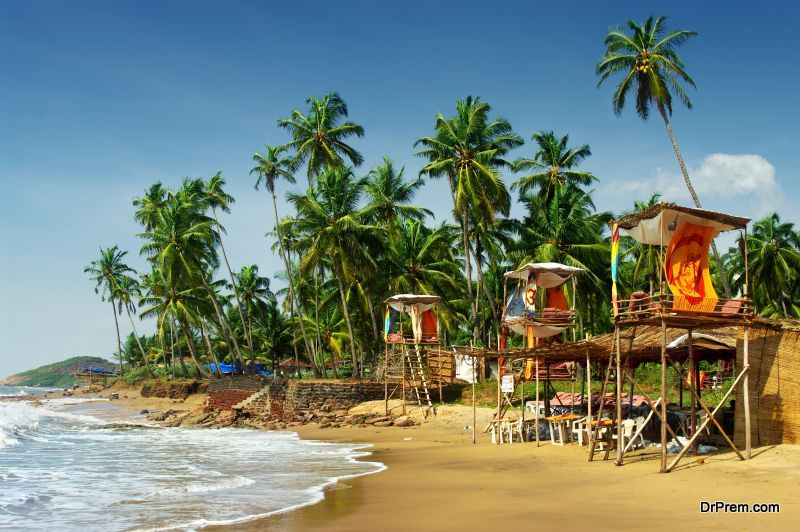 Goa is the unmistakable paradise for beach lovers and it is the party capital of Asia. There are sunny beaches where you can suntan and exquisite spas to get a head-to-toe relaxation. A midnight stroll along the windy beaches or a bike ride along neat and meandering roads would be a great experience. Beachside café offers a banquet of luscious seafood and a colorful spread of junk jewelry and exotic artifacts to bargain and shop.
Sri Lanka, Indian Ocean: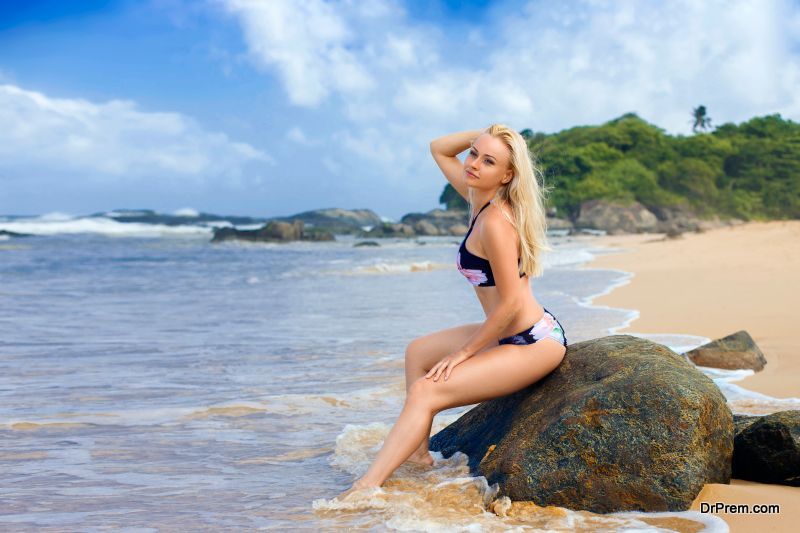 Known for gemstones, aromatic spices, dense rainforests and terraced tea plantations, Sri Lanka is a piece of heaven on earth. Bewitching sea beaches, endless coconut groves and the pristine ocean sets up a powerful beacon of blandishment. The rainforests are populated with a myriad collection of birds and local fauna including leopards creating an amazing wild ambience. The remains of Buddhist sculptures are a feast for the eyes and the trip would be easy on your budget.