Do you want to instill love for mechanics and DIY construction in your kids? Then, it's time to take a closer look at UGears wooden model kits for adults and kids. You can build 3d puzzles together with your children, teach them how to use the instructions provided with each model, or listen to the assembly tips presented in the video format.
Does It Make a Difference Which Model to Choose for a Boy?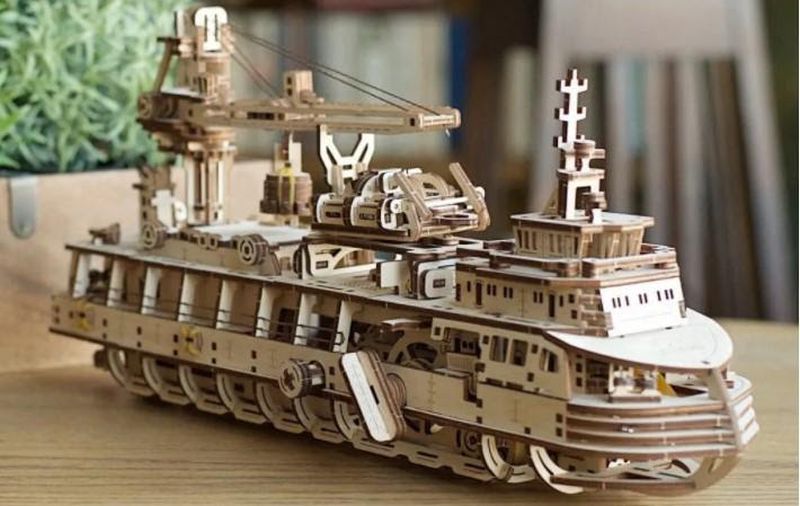 AllUGears 3d puzzles use the laws of mechanics and physics. Whichever model you choose, be it Hurdy Gurdy, Windstorm Dragon, Flexi-Cubus, or Treasure Box, it is driven by various mechanisms. Even when you choose something like a ballerina dancing in an opening flower, it is still a mechanical puzzle.
However, if you are looking for purely boyish wooden puzzles, we have collected the most interesting options.
What to Buy at UGears for Boys?
You will be surprised, but cars are not always the most interesting UGears wooden model kits for adults and boys. The 3d wooden puzzles for adults collection is regularly updated, and each new model is worthy of attention. In the meantime, here is a list of the most interesting options that will be fun to collect together with your son of any age.

The VM-05 convertible is a smaller replica of the famous 50s car. The car is moving forward, backward, or in neutral. Inside the convertible, you will see a wooden copy of the V8 engine, power windows, windscreen wipers. Even the gearbox, jack, and a set of useful tools are included. So, among UGears mechanical models, the convertible can be safely called one of the most interesting options.
The Steam Locomotive is a miniature wooden replica of a 19th-century steam locomotive. The wheels spin thanks to a system of pistons, valves, rods, and connections. The locomotive is a complex and interesting model with elaborate details.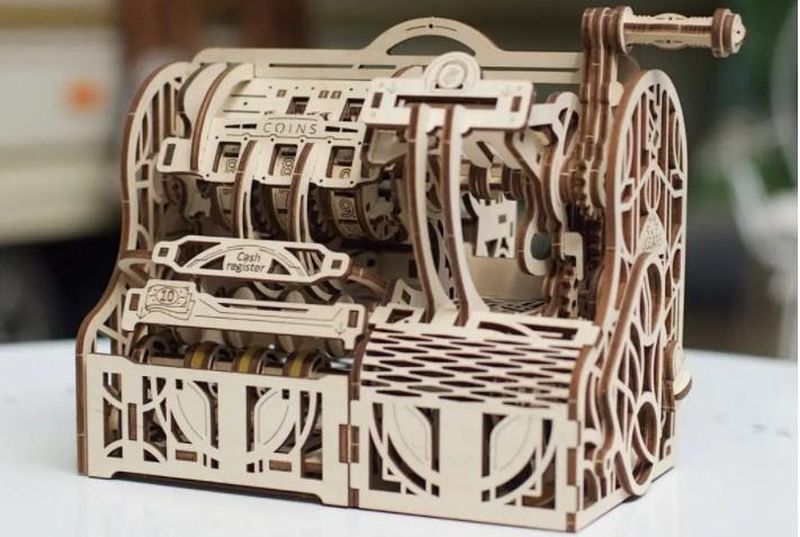 Do you like counting money and keeping it in beautiful piggy banks? A vintage cash register is a great alternative to a safe. And although it is very compact, it can automatically accept money. Also, it has a counter that shows the amount of currency stored inside.
Go to the UGears catalog and find many more amazing wooden puzzles that will give you many hours of quality and useful time.
Article Submitted By Community Writer