Canada is the second-largest country in the world with the longest coastline in the world. The vast wilderness with different types of landscapes stretching from the Atlantic to the Pacific Ocean is just waiting to be explored. The land extends to the North Pole in the North and to the Great Lakes in the South. Canada is a tourist destination. Canada will captivate you with its vivid landscapes, raw nature, and culture that fills the soul. Canada boasts of natural scenic beauty and its urban architecture from high CN towers to modern residential spaces in the form of apartments and condos like the Borough condos in Toronto. No wonder, for a dose of fun and exuberance, people always flock to Canada. Check out our list of 5 must-visit tourist spots in Canada.
1. Niagara Falls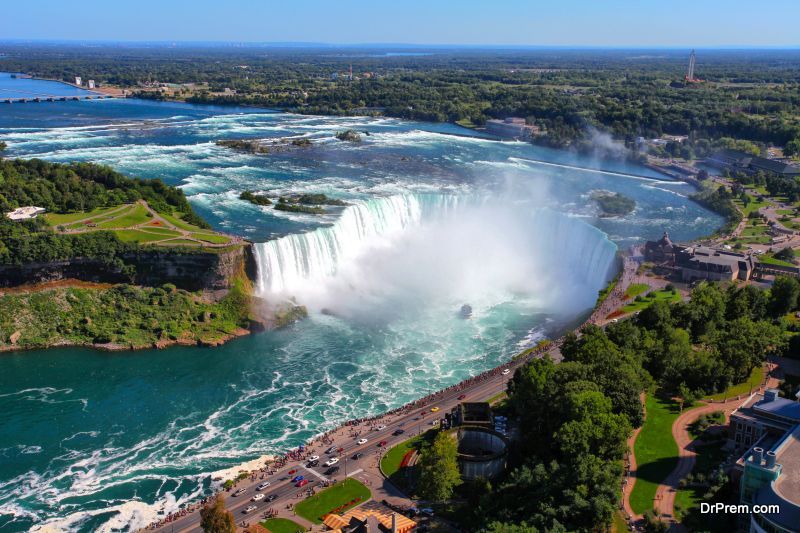 If there is one destination you would find on every summer's list of 'best places to visit in Canada,' then it's the Niagara Falls. Built by the same name along the spellbinding waterfalls, this famous town is an ideal place to explore if you're looking for a magical experience. It is really one of Canada's most famous and best places to visit. Have a great time enjoying the views and clicking on the photos of the waterfalls. You 're going to have a unique sightseeing experience when you visit Niagara Falls at night. The best time to visit is June – August and you can see the spectacular waterfalls, play at the Niagara Falls view Casino Resort or spend time in the Marine Land
2. Banff National Park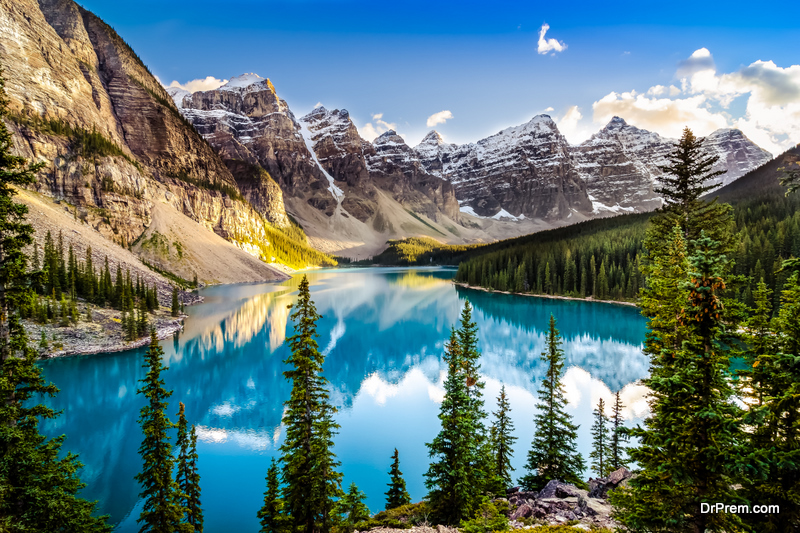 Chances are, you've heard about Banff National Park many times before. And why not, it is among the top destinations in Canada that any traveler has to see. Colored turquoise lakes, majestic snow-capped glaciers, and beautiful landscapes can all be experienced at once here. Happy to visit? You would be because this is one of Canada's best places to visit. While visiting you can catch the beautiful sights at Lake Louise and Lake Bow and take a trip to the Banff Gondola or hike or white-water rafting.
3. CN Tower, Toronto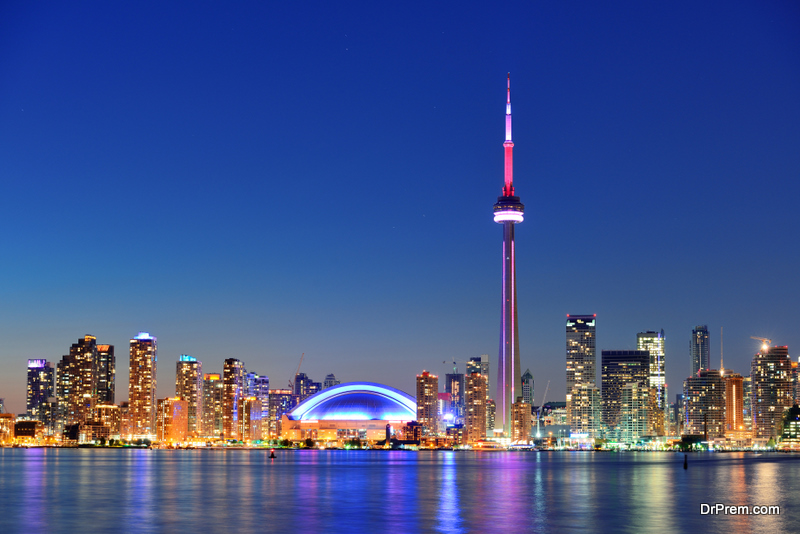 One of the most iconic attractions in Toronto, especially to you daredevils, is the CN Tower. It stands at a height of 553 meters and is an engineering marvel that houses top-notch dining and entertainment opportunities. Not only can you get unbeatable city views, but there is a 3-D cinema hall, shopping and more to it. Don't forget your camera, so you'll be able to catch the amazing panoramic landscape from above. Then go down one step to the glass floor, if you dare, where you can check your nerve, looking straight down 1,122 feet. It's built specifically for fun so it's perfectly free. The weight of 14 hippos can take it! The best time to visit is from late April to mid-September and mid-October. Give way to the world's highest 'hands-free' walk, eat at the 360 Restaurant award and capture the beauty of Toronto from a high tower.
4. Okanagan Valley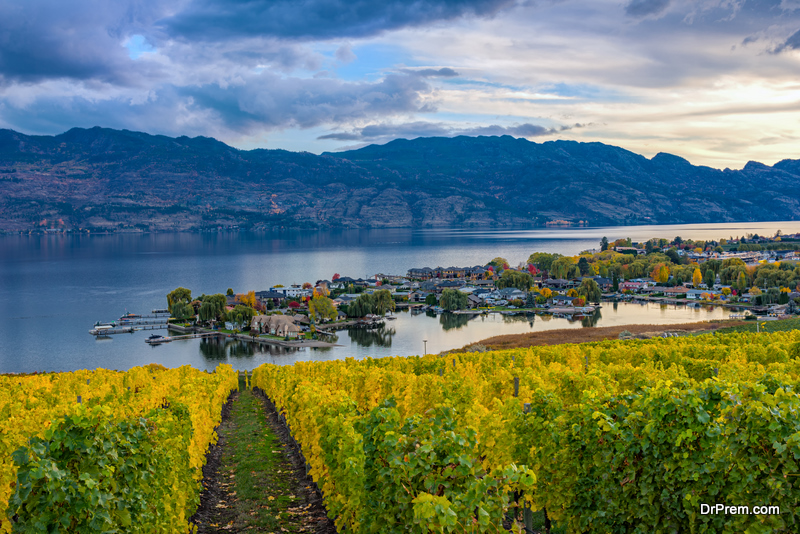 The Okanagan is popular for its fruit orchids and vineyards, and one of Canada's best places to visit. More than just a wine region, during the summer, the dense green forest on the rolling countryside surrounding the lake is a stunning backdrop for its beautiful blue waters, but visiting in the autumn is even more impressive, with the fall foliage. The best time to visit is June-September and you can visit Mission Hill or Sperling Vineyards wineries, spend time at Okanagan Lake or take in a Kelowna ride.
5. The Yukon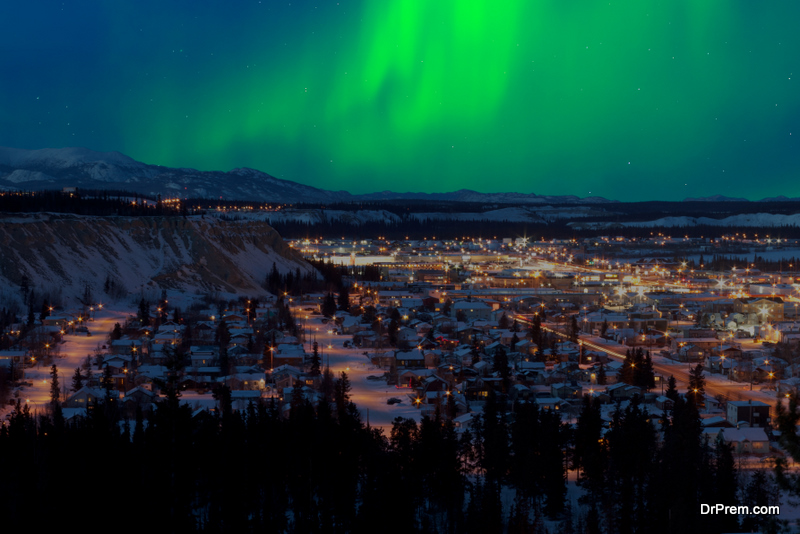 Often a beautiful view is all you need for an exquisite holiday. Easily visible from Whitehorse or Dempster Highway, the northern lights makes this place especially special, particularly during winter. So make sure you put it on your list and have a fun ride. To learn about the popular Yukon gold, you should consider visiting Yukon but there are also several other attractions to see. These include lakes and towns which provide fantastic fishing, camping, and hiking spots. You may find favorable deals in Yukon allowing you to attend different events. With a hint of luck, you can get loyalty deals that will encourage you to explore different destinations in the region. The best time to visit is May – October.
It is never too late to take on a new adventure and visit some of the unique and beautiful places in Canada like the ones on this list.
Article Submitted By Community Writer