When it comes to Greek vacation, Mykonos is the ideal choice as it offers everything you'd seek for your luxurious holidays. Not only does this island have great weather and amazing landscapes, but it also has a party atmosphere and many luxurious accommodations.
Mykonos is the place to be this summer. Here are the 7 things to ensure a great experience during your stay on the island.
1. Luxurious Accommodation & Private Villas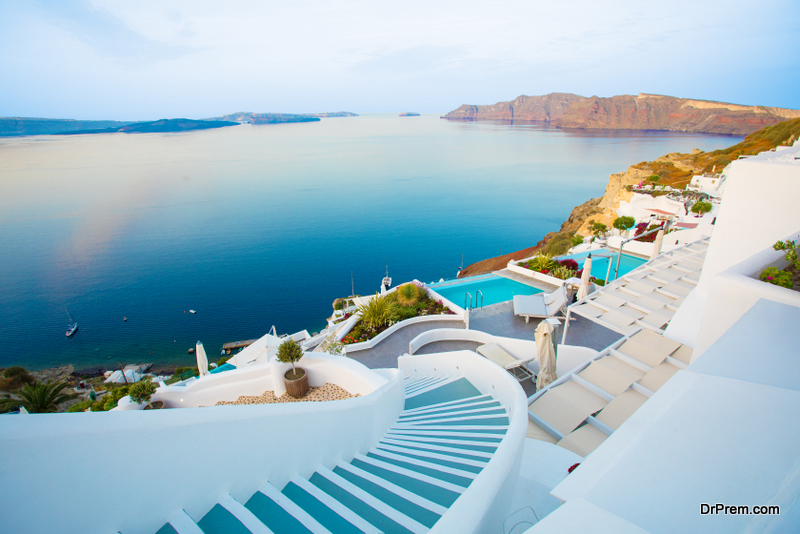 Mykonos' accommodation facilities are absolutely unique and you can hardly meet such luxurious hotels or villas anywhere in the world. The island is known for its crystal-clear waters, white-painted buildings, and an extraordinary array of fine-dining restaurants.  Mykonos is where luxury, the traditional Cycladic style, and the amazing Aegean Sea view, meet.
If your dream is a luxury trip, Mykonos should be high on your list. There are countless 5-star resorts, where guests hardly ever have to lift a finger. Regarding the high summer season, luxury accommodations are fully booked in advance, so you better make your booking well in advance.
Places to Stay in Mykonos
If you are wondering where to stay in Mykonos, there are many alternatives.
The Old Port of Mykonos, also referred to as downtown Mykonos, is the most popular place to stay as it has one of the most picturesque urban landscapes on the island.
Little Venice, located just below the Old Port of Mykonos, is another famous place for visitors mostly known for its beautiful district with the half-hanging balconies above the sea.
Moreover, there are many beautiful beaches where you can stay like Elia, Ornos, Platys Gialos or Megali Ammos. These places are ideal for people who want to be on the beach within minutes and for those who are looking for a beach with fewer crowds.
2. Tasting the Local Cuisine
There's more to Mykonos than its white houses and vivid nightlife. The popular Aegean island is also well-known for its gastronomic treasures. The high-level cuisine of Mykonos consists of tasty local flavors and products, and traditional recipes – with some modern twists.
Mykonos offers a wide range of refined restaurants that will satisfy even the most demanding food traveler. Moreover, many famous Chefs have their own restaurant on the island and create amazing menus based on the Mediterranean and local gastronomy.
In true Greek island fashion, seafood is pretty popular in Mykonos. It is an integral part of the Greek diet and you will have the chance to experience it like never before.
3. Glamorous Clubbing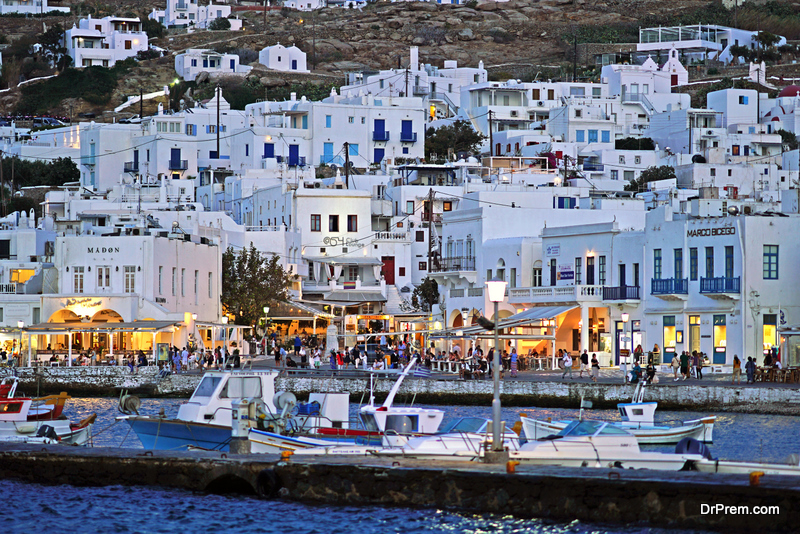 If Mykonos is well known all around the world for one thing, this is its party scene, with its numerous dance clubs, and never-ending nights. You can have a drink with friends at sunset or experience the magic of the night in the most extravagant clubs in Greece.
Mykonos is the Queen of the night. The lifestyle of Mykonos is all about glam and luxury and invites everyone to dance all night long with their friends and partners. Definitely the ideal place for party animals!
4. Private Chef Services & Yacht Catering
Once you have chosen a marvelous Mykonos villa where you will be staying during your holidays, the true Greek hospitality experience begins. No good hospitality is ever complete without some good food and Greeks know that very well. That's why many resorts offer excellent private chef catering in your own place!
Every Chef is dedicated to your delight and to every aspect of your culinary journey in Mykonos. Personalized menus, seafood/ oyster events, BBQ parties, cooking lessons, or even live cooking on a private beach; there is no gastronomic experience that you cannot enjoy on the island.
Also, have you ever imagined a more luxurious way to experience the local cuisine than live cooking aboard a yacht in the middle of the Aegean? With yacht catering, you will have the chance to taste the menus from top chefs while sailing.
5. Luxury Beach Living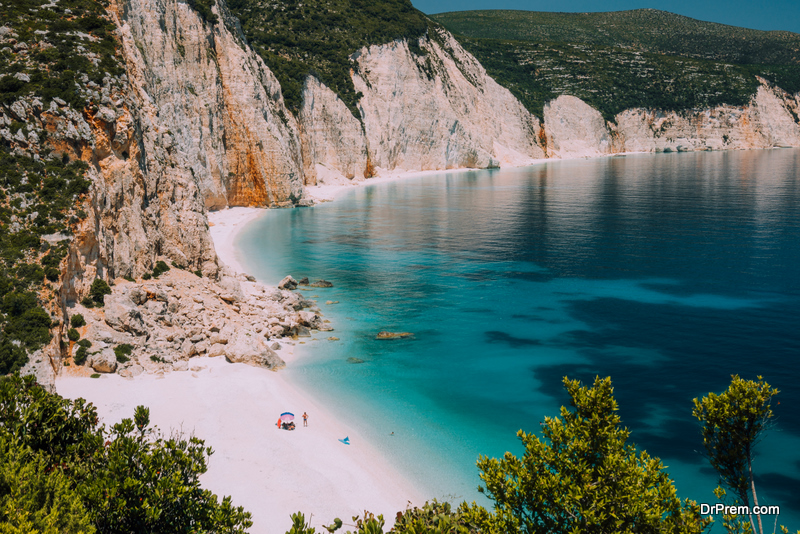 Apart from its nightlife, Mykonos is also popular for its sandy beaches.
Its beaches stand out for their unparalleled grace and cosmopolitan character where you can find almost everything; from water-based activities to beach bars and relaxing sun loungers. Mykonos' beaches are the ultimate place for all summer travelers.
One of the most outstanding beaches in Mykonos is Psarrou, where you can find a magnificent sandy landscape with emerald, crystal waters. For those who seek adrenaline, there are watersport activities available, including scuba diving lessons.
6. Luxurious Spas & Refreshing Body Treatments
In case you are looking for luxurious and refreshing body treatments during your vacation, Mykonos is an excellent choice. Should you seek to revitalize your spirit, expand your boundaries and explore new ways for a healthier life, you will find many state-of-the-art Spa centers in Mykonos to choose from.
All these Spa places are brilliantly designed to combine sunlight, shade, water & stone, and also feature different kinds of treatment rooms, like traditional hammams, or sauna, or various relaxation areas for both men and women.
Treatments usually emphasize natural skincare and thalassotherapy. You can also enjoy an unforgettable experience of beauty Spa services from the comfort of your Villa. Highly trained personnel can offer smoothing treatments and services specifically created to match your personal preferences and your fitness goals.
7. Luxurious Shopping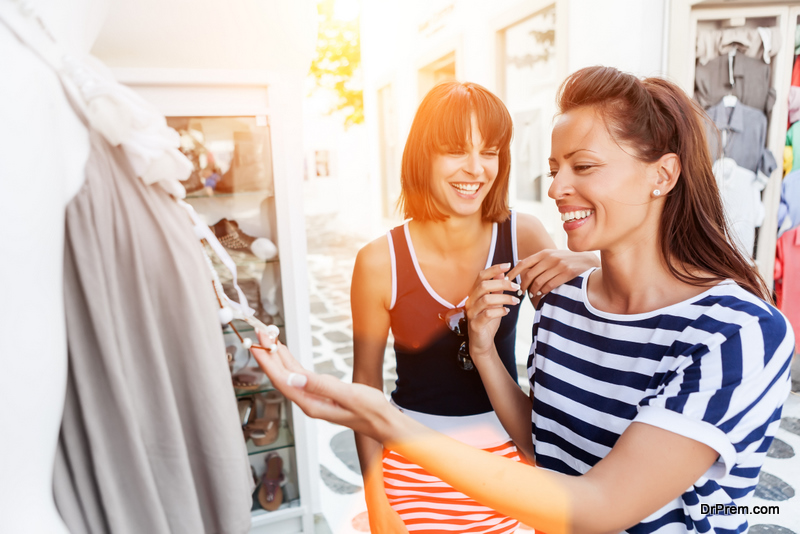 Mykonos is often called a Shopping Paradise because of its numerous luxury boutiques. Its lovely streets are full of fashion and designer boutiques worth a visit, or a purchase even, during your holiday.
Mykonos and luxury are well combined, from beach bars and five-star hotels to the utmost luxury boutiques. There is no doubt that shopping in Mykonos, other than an expensive activity, is a top-level opportunity in order to find individually selected pieces from top world designers and prêt-à-porter collections for both men and women.
So, if you ever thought that Mykonos was merely a great place to get a tan and party, think again. The famous Cycladic island is not only one of the best destinations for parties and celebrity spotting, but it's also an excellent place for shopping.
Article Submitted By Community Writer