With long, warm days and endless sunny skies, a summer superyacht charter in the Mediterranean is perfect for making unforgettable memories. If you're travelling by private jet, these are the best under-the-radar superyacht destinations with conveniently located private airports.
Step straight off your private jet and onto the deck of your luxury private yacht charter with these classic summer Mediterranean destinations.
1. Corsica & Sardinia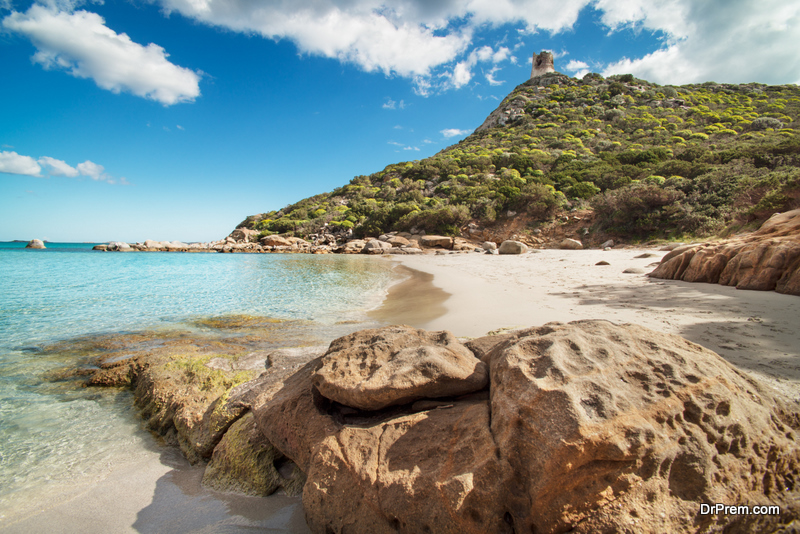 Not every destination has something for everyone, but Corsica's strength is her variety. Whether you're looking for slow, languid afternoons on a sunny, hidden beach or up for a challenging hiking trail with a panoramic view as your reward, Corsica is the Mediterranean's fourth biggest island, known by the French as the 'Île de Beauté,'the beautiful island. With its own wine-making region, gastronomic history, natural wonders, and ancient hill-top villages, this is one of the Mediterranean's most underrated cruising destinations.
Best airport: Fly into Figari Airport, a stone's throw from Porto Vecchio, the island's most popular port for
superyachts.
The same could be said for neighbouring Sardinia and her tiny island archipelago. Though a part of Italy, she has her own distinct identity, and you'd be mistaken for thinking she's not a destination in her own right. Much like Corsica, Sardinia is well-equipped for superyachts, with a state-of-the-art harbour, boutique shopping, luxury restaurants, and some of the finest local wines that are hard to find anywhere else.
Best airport: Olbia, not far from Porto Cervo, known as the Italian Saint Tropez.
2. Sicily & the Aeolian Islands
Sicily and the nearby Aeolian Islands are unbeatable as a luxury yacht charter destination. Fought over for centuries, the influences left behind by their various conquerors include Norman French, Phoenecian, Greek, Roman, Arabic, and Spanish, and these are all visible in her architecture, food, language, and art. Visit the main island before setting sail 15 miles to the Aeolians, where Italians have been vacationing for decades but are largely still under the radar for the rest of the world. Here, you'll find UNESCO-protected national parks, uninhabited islets, and pristine aquamarine waters.
Best airport: Palermo Boccadifalco, currently designed specifically for private and regional travel.
3. Greek Cyclades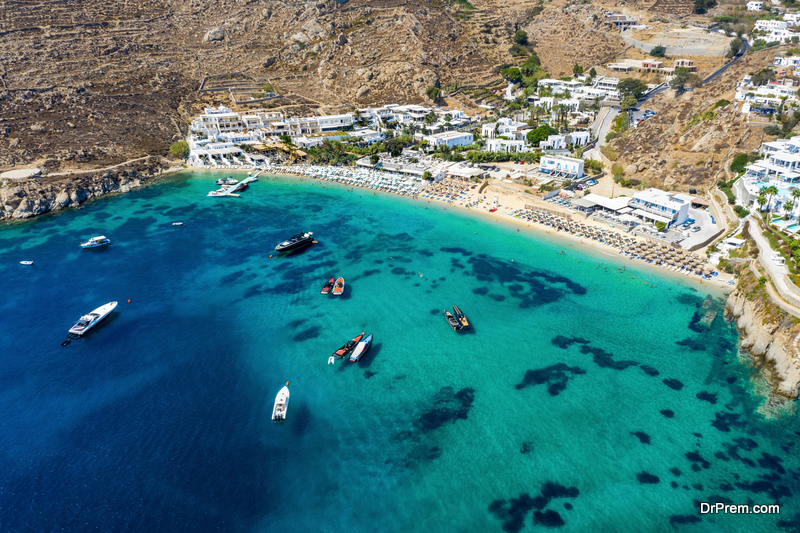 If you're looking for paradise, here's where you'll find it. You've likely heard of some of her most famous resort towns— Santorini, for example—but the islands of the Cyclades number about 220, many of which are the peaks of submerged mountains and volcanoes. With spectacular diving, a unique local cuisine, and many beautiful anchorages only available to yachts, a luxury yacht charter is the perfect way to explore these ancient islands.
Best airport: Athens, Santorini, or Mykonos are located close to yacht anchorages.
4.Croatia
With some of the clearest waters in the Mediterranean, Croatia is the gem of the Adriatic Sea. With lush palms alongside coastal vineyards, this is the place so beloved by Roman Emperor Diocletian that he built a palace here—you can still visit the ruins in Split. With hundreds of unspoiled, uninhabited islands to explore, the Croatian coastline is the perfect destination for a luxury yacht charter.
Best airport: If you're new to sailing in Croatia, we recommend starting in Split. With a dedicated airport, you can sail to the most popular destinations of Trogir, Brač, Hvar, Korčula, and Vis.
The best way to arrange a private yacht charter, including jet transfers, is to work with an experienced luxury yacht broker. They will be able to craft an incredible Mediterranean luxury yacht charter itinerary, from door to deck.
Article Submitted By Community Writer