Phuket is an island located in the Andaman Sea, Thailand. It's well-known for its incredible beaches, stunning scenery, and delicious Thai food. Phuket is also home to some of the best dive sites in the world.
If you're looking for a tropical getaway with plenty of activities to keep you busy, Phuket is definitely worth considering. In this article, we'll explore thirteen things you can do on the island during your stay.
1. Visit the Big Buddha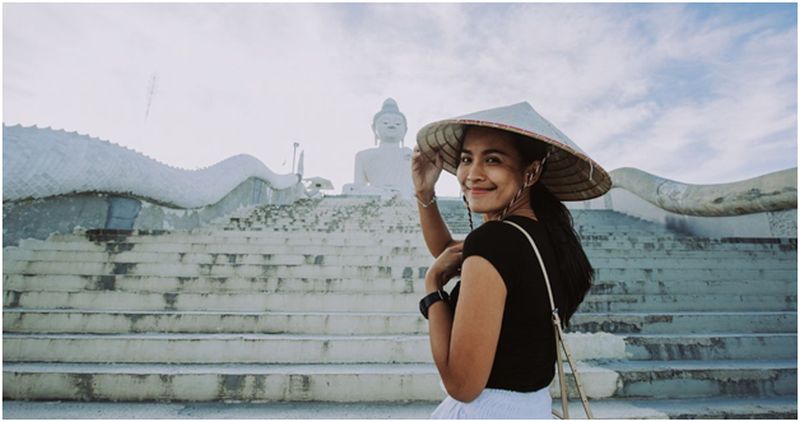 The Big Buddha is one of the most popular tourist attractions in Phuket, Thailand. Standing at 45 meters tall, the white marble statue is visible from almost anywhere on the island. Visitors can climb to the top of the Big Buddha for a panoramic view of Phuket, or simply enjoy the peaceful atmosphere of the temple complex.
The Big Buddha was built in 2004 and houses a small museum with information on the history of Buddhism in Thailand. While there are many shrines and temples to visit in Phuket, the Big Buddha is definitely a highlight not to be missed.
2. Take a Boat Ride to James Bond Island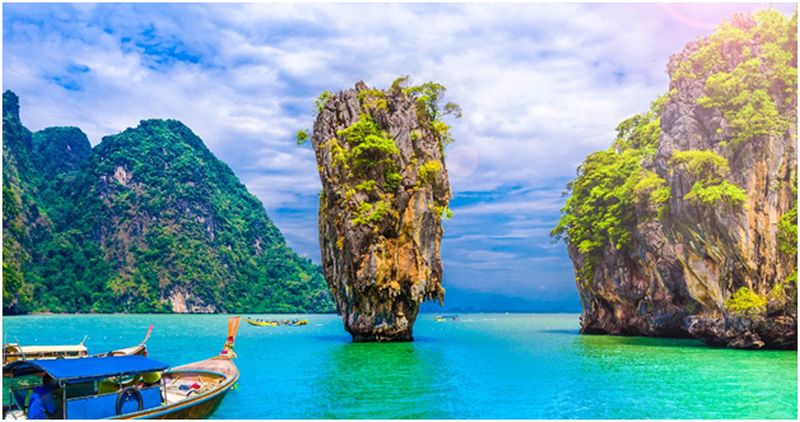 James Bond Island is located in PhangNga Bay, just a short boat ride from the town of Phuket. The island first gained worldwide notoriety after being featured in the James Bond film, "The Man with the Golden Gun." Today, it is one of the most popular tourist destinations in Thailand.
James Bond Island is known for its unique limestone formations that jut out of the water. Visitors can take a boat tour around the island, or even go kayaking through the caves and tunnels.
There are also a few restaurants and cafes on the island. Making it the perfect place to relax and enjoy the breathtaking scenery. Whether you're a fan of James Bond or not, a visit to James Bond Island is sure to be a memorable experience.
3. Explore PhangNga Bay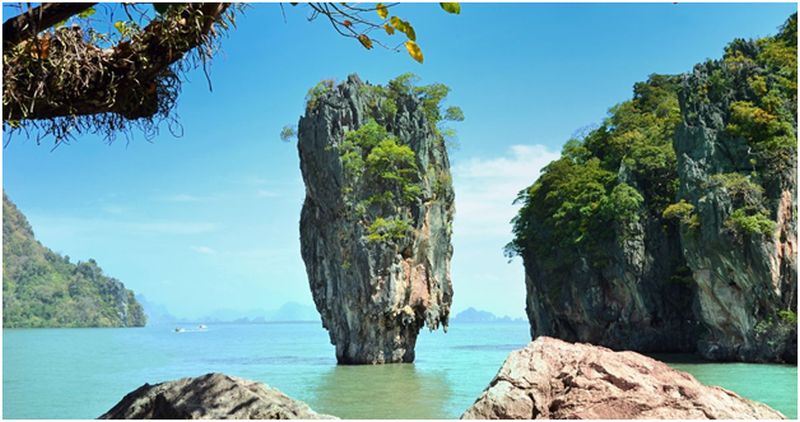 PhangNga Bay is one of the most popular tourist destinations in Phuket, Thailand. The bay is renowned for its dramatic limestone cliffs, emerald waters, and hidden caves. Visitors can explore the bay by boat, kayak, or even by stand-up paddleboard.
There are numerous tour operators offering day trips from Phuket, and many hotels and resorts offer their own guided tours. Whether you want to relax on a secluded beach or go in search of adventure, PhangNga Bay has something to offer everyone.
4. Kayak in the Mangroves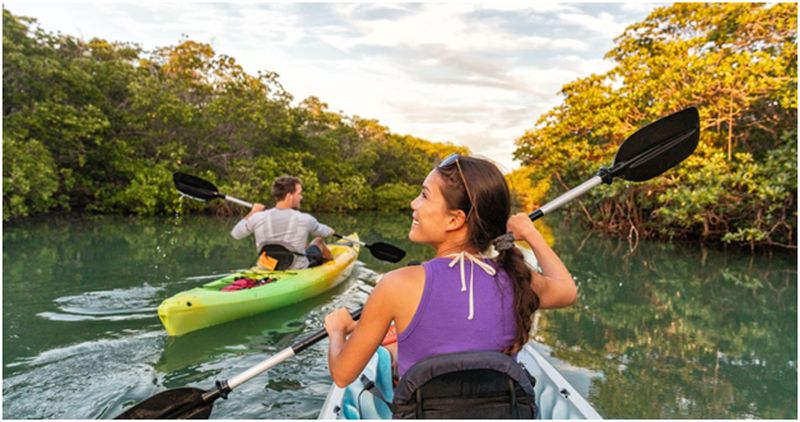 Phuket is world-renowned for its beaches, but its mangroves are equally as enchanting. One of the best ways to explore these verdant jungles is by kayak. As you paddle through the winding waterways, you'll be surrounded by towering trees and a wealth of wildlife. Keep your eyes peeled for monkeys, lizards, and birds – you may even spot an otter or two!
The Mangroves are also home to a variety of plant life, including mangrove trees, ferns, and Orchids. With their vibrant flowers and rich greenery, the Mangroves are truly a sight to behold. So why not jump in a kayak and explore this natural wonder for yourself?
5. Soak up Some Sun on Patong Beach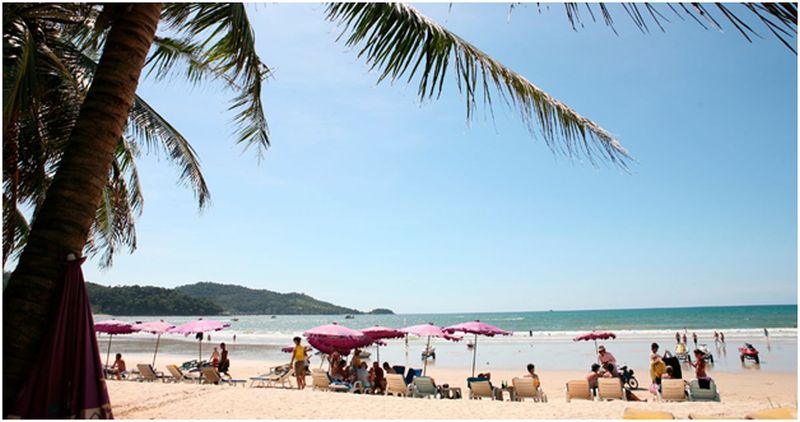 Patong beach is one of the most beautiful and secluded beaches in Phuket, Thailand. Soak up some sun on the white, sandy beaches while enjoying the stunning views of the Andaman Sea. The clear turquoise waters are perfect for swimming, snorkeling, and diving.
Explore the coral reefs and see a variety of fish, turtles, and other marine life. There are also many restaurants and bars in the area, so you can enjoy a delicious meal or refreshing drink while watching the sunset. If you're looking for a quiet place to relax and enjoy nature, Patong beach is the perfect destination.
6. Shop Til You Drop in Bangkok Market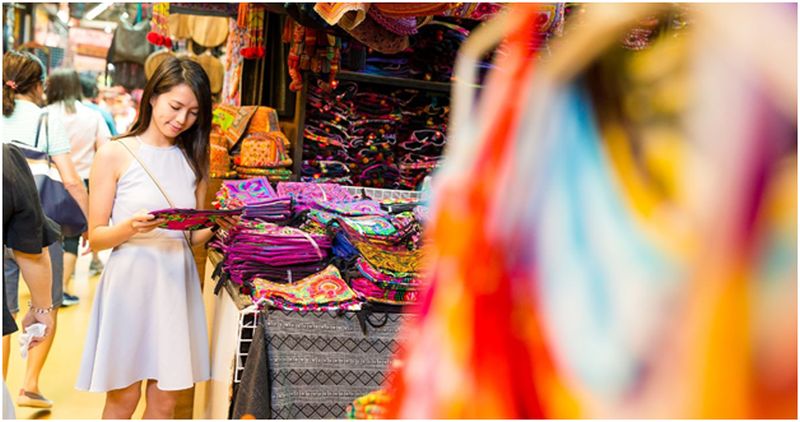 Bangkok Market in Phuket, Thailand is a great place to shop for bargains. The market is open every day from 9 am to 6 pm and offers a wide variety of goods at very reasonable prices.
There are two main sections to the market: the indoor section, which is air-conditioned and offers a more comfortable shopping experience, and the outdoor section, which is open to the elements but is usually cooler due to the shade provided by the buildings.
The market sells a wide range of products, including clothes, electronics, souvenirs, and much more. Bargaining is expected, and haggling can be a fun experience in itself.
There are also plenty of places to eat and drink at the market, so it's easy to make a day of it. Whether you're looking for a bargain or just want to soak up the atmosphere, Bangkok Market is definitely worth a visit
7. Climb KhaoSok National Park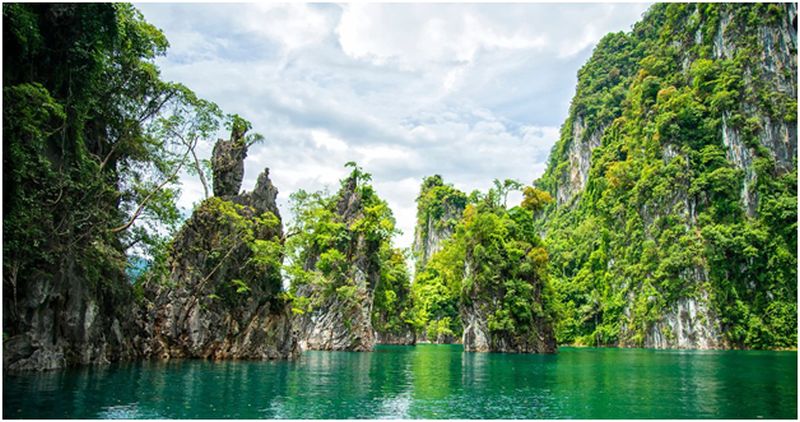 If you're looking for an adventure in Thailand, be sure to add Climb KhaoSok National Park to your itinerary. Located in Phuket, the park is home to some of the tallest trees in the country, as well as a variety of other plant and animal life. The best way to experience the park is by taking a guided tour, which will allow you to see all of the highlights while learning about the park's ecology.
The tours typically include a hike through the jungle, a stop at a viewpoint overlooking the canopy, and a boat ride on one of the park's many lakes. With its lush vegetation and diverse wildlife, Climb KhaoSok National Park is truly a nature lover's paradise.
8. See the Ancient Ruins of WatChalong Temple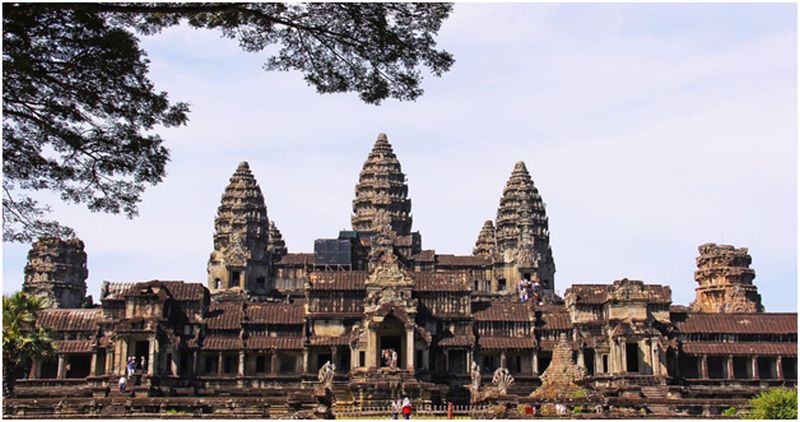 WatChalong Temple is one of the most popular tourist destinations in Phuket, Thailand. The temple is located in the Chalong area of Phuket and dates back to the 13th century. WatChalong is known for its beautiful architecture and stunning views.
The temple complex is home to several different buildings, including a museum, a library, and a school. Visitors can also take part in traditional Thai ceremonies and festivals. WatChalong is a must-see for anyone visiting Phuket.
9. Indulge in Some Thai Cuisine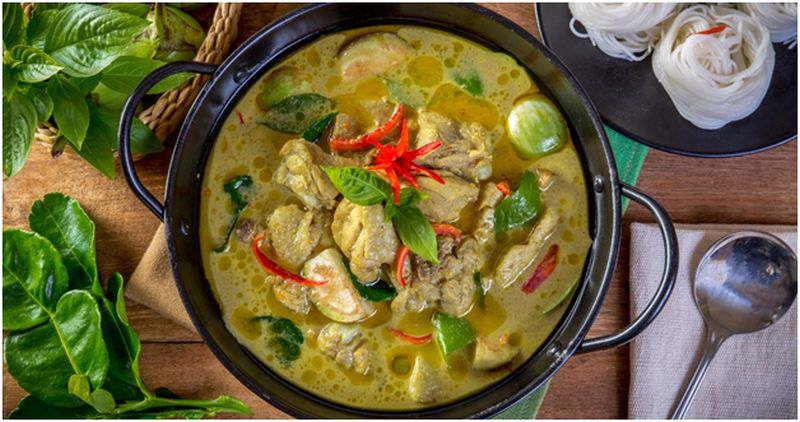 Thai cuisine is world-renowned for its flavorful dishes and use of fresh ingredients. If you're looking to experience some authentic Thai food, there's no better place to do so than Phuket, Thailand.
Phuket is home to numerous Thai restaurants, many of which serve up traditional dishes such as green curry, pad thai, and mango sticky rice. While the city of Phuket is filled with great Thai restaurants, there are also several small cafes and food stalls that offer visitors a taste of Thailand's street food.
No matter what type of Thai food you're looking for, you're sure to find it in Phuket.
10. Take an Elephant Safari Through the Jungle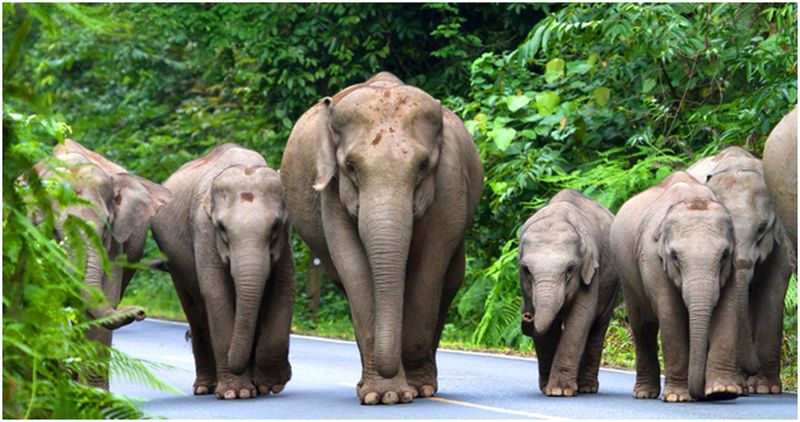 Phuket Elephant Sanctuary offers visitors the unique opportunity to take an elephant safari through the jungle. Guests will have the chance to see these magnificent animals up close as they roam freely in their natural habitat.
During the safari, a professional guide will provide information about the elephants and their ecology. The experience is suitable for all ages and will leave guests with lasting memories of their time in Phuket.
11. Ride a Motorbike Through the Winding Roads of Phuket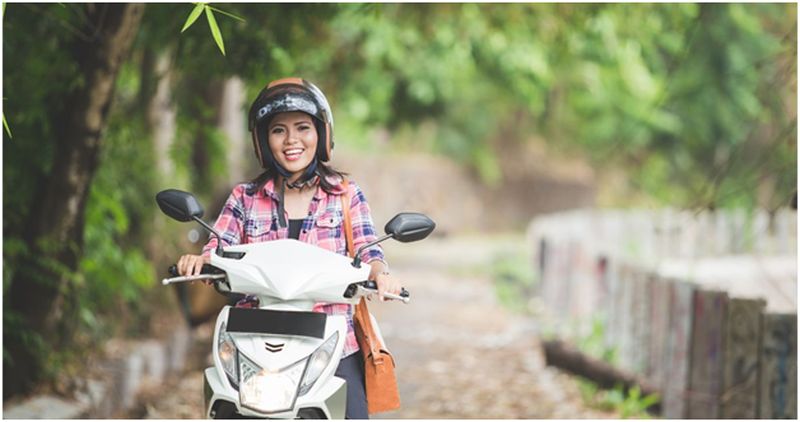 Phuket is an island located in southern Thailand that is known for its white sand beaches, clear blue waters, and lush vegetation. One of the best ways to explore the island is by motorbike. The winding roads take you through the jungle, past waterfalls and rivers, and offer stunning views of the coast.
You'll also have the opportunity to stop at small villages and interact with the locals. While Phuket is best known as a beach destination, there is much more to discover if you take the time to explore by motorbike. So ditch the car rental and hop on a bike for an unforgettable adventure.
12. Parasail Over Phuket's Stunning Coastline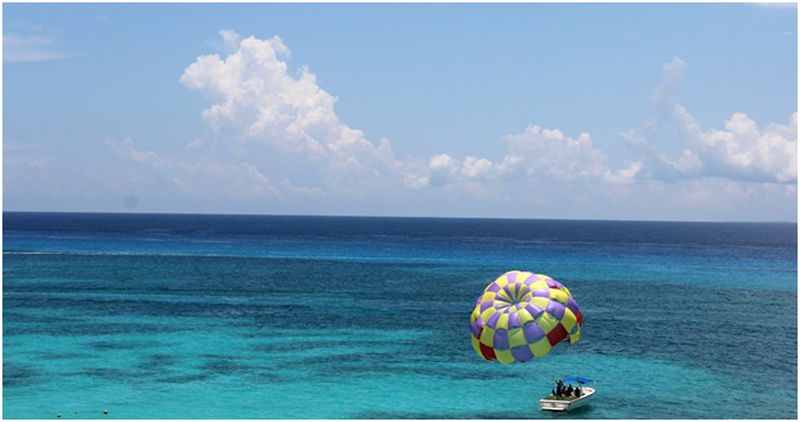 For those looking for an adrenaline-pumping activity while on vacation, parasailing over Phuket's stunning coastline is a must. Not only will you get to enjoy incredible views of the Andaman Sea, but you'll also be able to take a dip in the water if you're feeling brave!
There are several operators offering parasailing in Phuket, so be sure to do your research and choose one that has a good safety record. Once you're strapped into your harness, it's time to take off!
The takeoff is usually from a boat or platform, and you'll be towed behind as you ascend into the air. The ride can last anywhere from 10 minutes to half an hour, depending on how high you want to go. Just remember to hold on tight and enjoy the ride!
13. Get Lost in Thailand's Tropical Paradise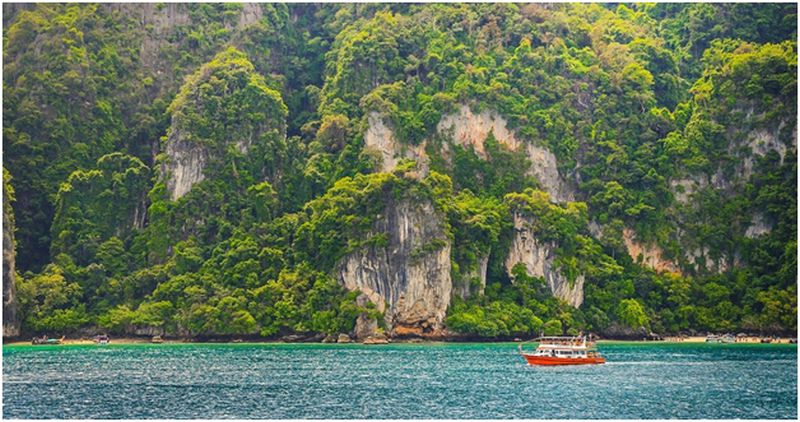 Phuket is an island province in southern Thailand. It is a popular tourist destination for its tropical climate, beaches, and nightlife. The largest city on the island, Patong, is home to many resorts, hotels, and restaurants.
Other popular attractions include the Phuket Zoo and the Tiger Kingdom. Despite its popularity with tourists, Phuket is still relatively undeveloped. This allows visitors to experience the island's natural beauty without the crowds of other popular tourist destinations.
Phuket is one of Thailand's most popular tourist destinations, and for good reason. And when it comes time to rest your head at night after a long day of exploration, there are plenty of cheap hotels in Phuket to choose from.
So whether you're looking for a budget-friendly option close to the beach or an affordable place to stay near all the action, be sure to check out one of the many cheap hotels in Phuket. You'll find great value and comfortable accommodations without breaking the bank.
In conclusion
Phuket is a beautiful island located in southern Thailand. It's known for its white sand beaches, clear blue waters, and lush vegetation.  For more information on planning a trip to Thailand, be sure to check out Simply Thailand. 
They have all the information you need to make your vacation a success, including tips on where to eat and what to see. So don't wait any longer – start planning your trip today!
Article Submitted By Community Writer