Traveling is not an easy decision to make when you are searching for a luxury tour. Luxury accommodation is vital for a luxury trip. Once you begin your search for the perfect luxury stay, you will certainly be spoilt for choice. There are many prestigious hotels and palaces with some of the best presidential suites around the world. If you are confused about which one will suit your needs the best, here are some easy options for you to choose from:
The Presidential Suite at St. Regis, New York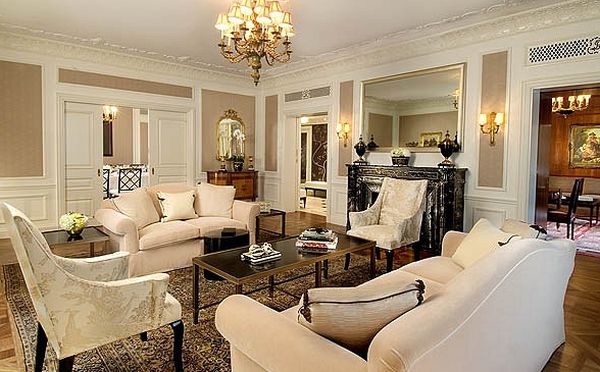 Image Source: TheFabWeb
This iconic hotel was once the home of Salvador Dali during the '60s and '70s. The Presidential Suite at St. Regis hotel (which is truly one of the best Presidential Suites around the world) is a five-star suite that is unequaled among most other luxury accommodations. This is a 3,430 sq. foot space includes two luxury bedrooms, a classic wood plated library, fully equipped kitchen, amazing views of Central Park, and 24-hour service of an English butler. This costs about $35,000 per night. But it is totally worth the money since it is one of the best Presidential Suites around the world.
Presidential Suite at Hotel Cala di Volpe, Italy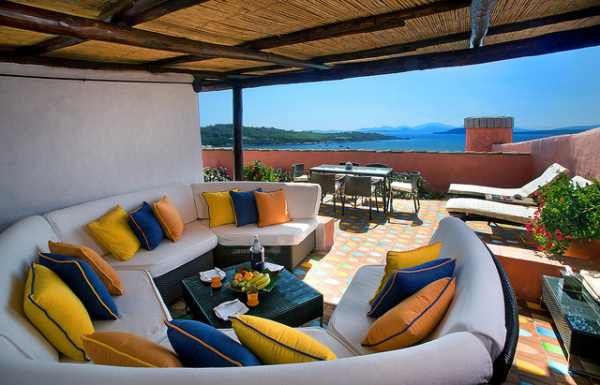 Image Source : Enoogle
Hotel Cala di Volpe is a great escape for people who love to spend a luxury vacation at a beautiful place while experiencing Italian culture. This showcases three large bedrooms, large terrace, fitness area, a solarium, and a private swimming pool. This beautiful suite costs about $32,736 per night. No doubt, it is expensive – but is it a small price to pay to experience luxury at one of the best Presidential Suites around the world.
The Presidential Suite at The Taj Palace Hotel, Jaipur, India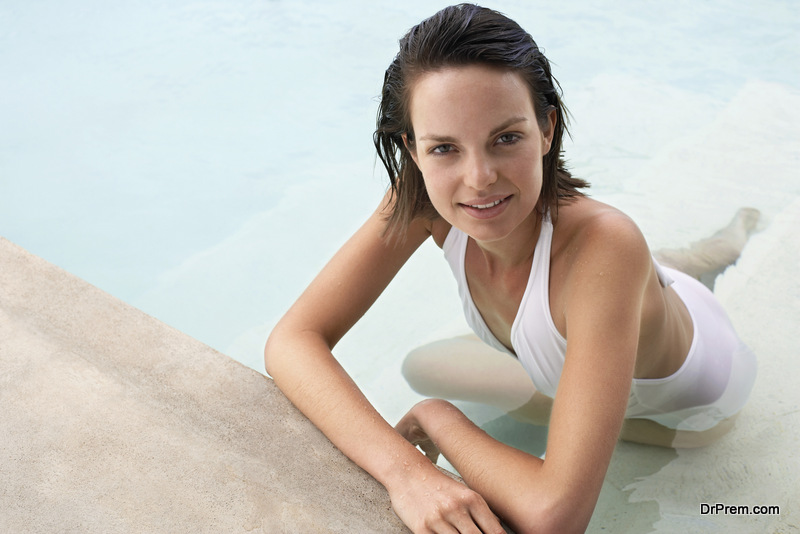 This is the largest suite in all over Asia, which automatically makes it one of the best Presidential Suites around the world. It was a residence of Indian Maharajah, now converted into a hotel, which offers a luxury treatment to their guests. People can visit the destination to experience their vacation in a luxurious way. The suite is featured with a top view of the garden, unique bedroom, decorated in a traditional royal style. Visitors can enjoy swimming in the pool, which is like a mere bonus for visitors. All you need to spend is $45,000 to spend a night in this beautiful presidential suite.
Royal Suite at Burj Al Arab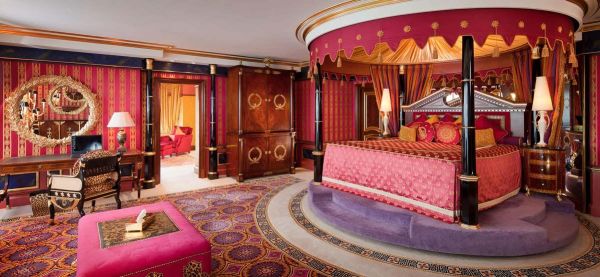 Image Source: MediaStream.Jumeirah
The unique decoration and design of the hotel and suite attract people to visit the hotel. It is a perfect place to spend a night in an Arabic way as the interior offers you an Arabian environment. The suite is not only limited to rooms as it includes a two-floor abode laden with whirlpool baths, dining area, living areas, and a dedicated butler. A night costs in this suite is about $18,716.
Royal Penthouse Suite at Hotel President Wilson, Switzerland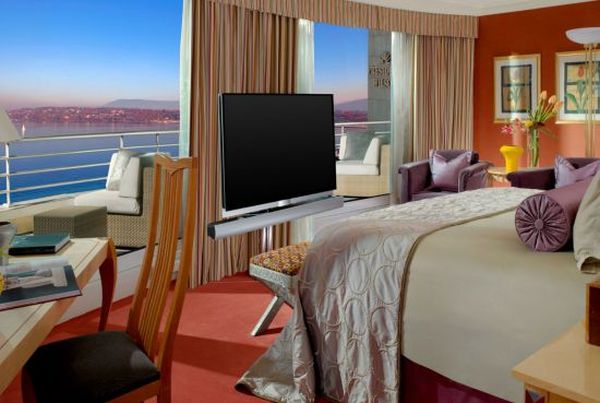 Image Source: HotelPresidentWilson
Safety and security of their guests is the priority of the hotel. The hotel offers quality and luxury lodging facilities to its guests. You just have to spend $65,000 to spend a night in the Hotel President Wilson, Switzerland.
Summary
Visitors can spend quality time in any one of these best Presidential Suites around the world. They are of course expensive, but they offer unmatched luxury. So, go for it without a second doubt.
Before you go…
In case you want to combine uniqueness with luxury, check out our list of the most offbeat hotels in India for the creative traveler inside you. Keep scrolling to read more.
Offbeat Indian hotels that can be quite a place for travelers
Even an avid traveler with a penchant for visiting and experience the exuberance and luxury of the best hotels in different destinations happen to miss some offbeat hotels because of ignorance. Well, no worries at all, as here we have brought a list of some Indian offbeat hotels, probably you never knew about.
Vythiri Resort, Wayanad, Kerala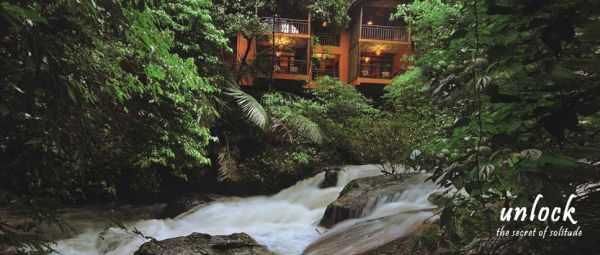 Image Source: VythiriResort.Com
If you are an avid traveler and a nature lover, then this perfect getaway in the tropical rainforests of Kerala should be on your bucket list. Vythiri Resort is nestled in the great tropical rainforest and covers 150 acres of land. Next time you visit India; do not forget to visit this treasure trove of peace, harmony, and nature.
The Hidden Village, Shahpur, Maharashtra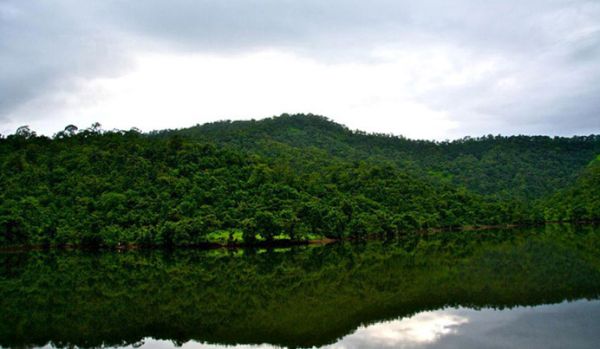 Image Source: HiddenVillage.In
Life in Mumbai is busy, full of clamor, which is why, it is a city that never sleeps. This offbeat getaway is a perfect weekend getaway for the localities and an anytime destination for travelers, especially the nature lovers. It is a luxurious hotel located in the rustic interiors taking visitors closer to nature and a life far away from the city's hustle and bustle. Enjoy the luxurious stay and the pond with pedicure fishes, and a lake just 10 minutes away from the hotel is the two major attractions.
Ananda – In the Himalayas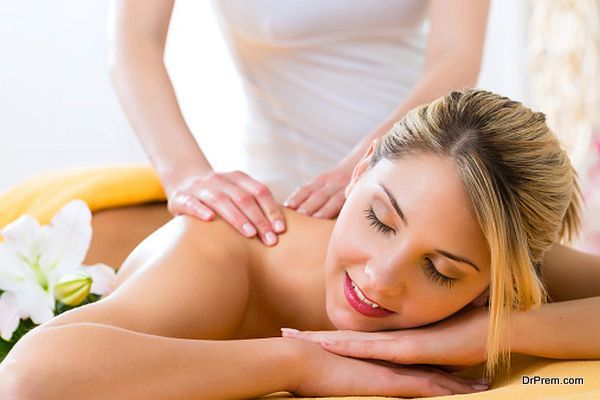 Staying at Ananda can make one realize what it is to be in God's own country. The rooms are grand and overlook Maharaja's palace and the Rishikesh valley. The location is out of the world, and the climate is lovely, which makes your stay all the more loveable. Wrapped with forests and the holy Ganges, Ananda is a perfect place for spirituality as well. And of course the spa, as it is one of the world's best destination spas.
Oceans Spray, Pondicherry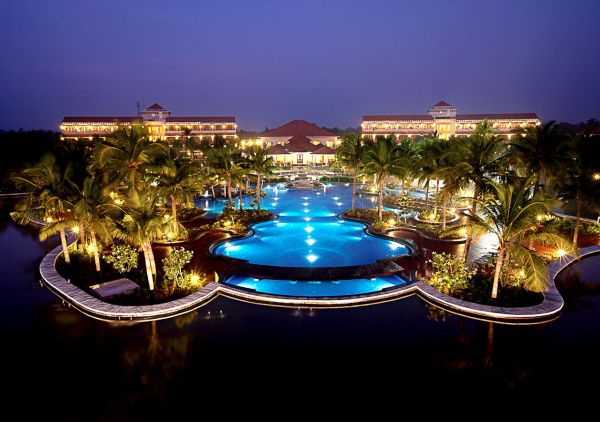 Image Source: OceanSpray.In
It is said that a man-made environment can hardly compete or match with exquisite natural beauty. However, the Oceans Spray seems to an exception to this. It is a resort which covers five acres of land around an artificial lake. The small bridges over circular patches, tall palm trees, and bright blue swimming pool adorn this location to perfection.
Tree House Resort, Jaipur
Image Source : TreeHouseResort.In
If you have dreamt of living in a tree house since you were a kid then do visit this tree house resort in Jaipur. A perfect blend of nature and luxury this resort enables so many people to live their childhood dream. Located on a 300-year-old tree, it boasts to be a place that purifies the mind and heart of people.
India is a paradise for travelers and adventure seekers You can make your journey a memorable one with the right places to visit and the right accommodation to choose.