All of us want to have memorable times with our families. But, the harsh reality is that our schedules are so busy that life doesn't allow us to enjoy the true essence of it. Yet, we try our best to find ways to spend the time that has the most significance. Whether it is a trip or a regular tea off with your loved ones, you always want things to be lovely and memorable. If you are looking for a few best things to do in Atlanta, why not opt for a place that can allow you to spend some fantastic time!
Here, we are talking about the best Atlanta attraction sites that are full of enjoyment, fun, and a lot more. The city we are referring to was once a military post. With time, it became the most visited commercial town in the world. It is now the center of all economic activities, and thousands of tourists visit this place every year. It is a city where you can find sites that are full of fun, charm, and beauty. You could not find any other vibrant city in the US other than Atlanta. There are countless things to see and admire. Whether you love art or a history enthusiast, this place can turn your expectations into a reality. Let us jump straight into the best Atlanta attraction sites and explore this city exclusively.
1. Georgia Aquarium—perfect for family fun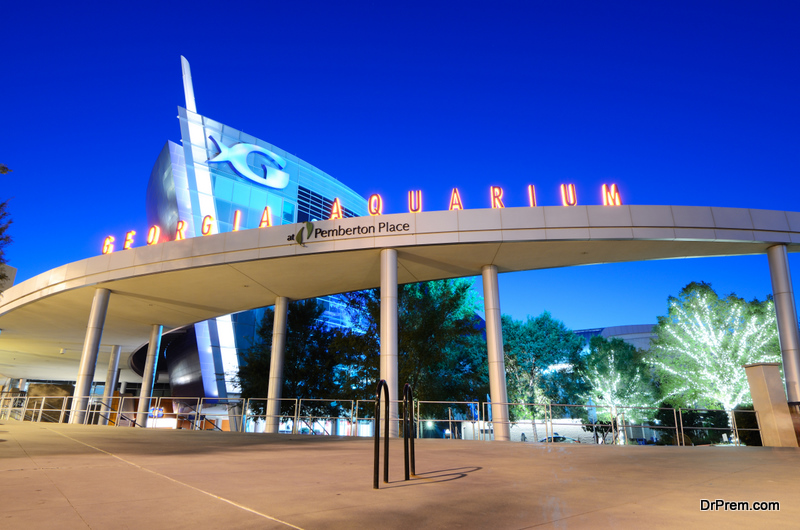 Deep see live has always facilitated people. Regardless of the age, admiring marine life has always been the fun part for all. Atlanta features a large attractive aquarium and is one of the best attraction sites. It is the world's largest aquarium and houses more than a hundred thousand aquatic creatures. There is no second thought to the fact that people find this place exciting, attractive, and full of fun. You can witness the smallest to largest sea creatures while being at this place.
You will also find rare sea creatures such as albino alligators and California sea lions. The best part is that you have the opportunity to swim among these creatures. Sounds fun, right? You can dive or snorkel between these amazing sea creatures. But, to avail of this unique offer, you be having SCUBA diving certification with you. If you want to keep yourself dry, then you can enjoy being in the long acrylic tunnel. It is a pathway that allows visitors to admire the mesmerizing sea life. For sure you don't want to miss this place.
2. Atlanta Botanical Garden
Atlanta Botanical Garden is one of the best Atlanta attraction sites that can leave you mesmerized and amazed with its beauty. The place features a large variety of flower beds, majestic trees, and gardens. This place also has a glimpse of the urban landscape that reminds Midtown Atlanta. The Botanical Garden is something that can allow you to cherish your life at its absolute best. With the mesmerizing beauty that surrounds you, you are able to relish your life. You inhale the freshness of beautiful flowers around you and forget about your bad days. Sounds exciting, right?
The garden also features a unique site called The Fuqua Orchid Centre. Other than that, the Winter Garden and the Japanese Garden are also the two major sites. Apart from all, the Rose Garden and the hydrangeas are two of its significant specialties. You will also find a particular area where children can have their fun activities. Moreover, there is an elevated site from where you can admire the beauty of the entire location. There are a bunch of exciting things to do in the Botanical garden.
3. Oakland Cemetery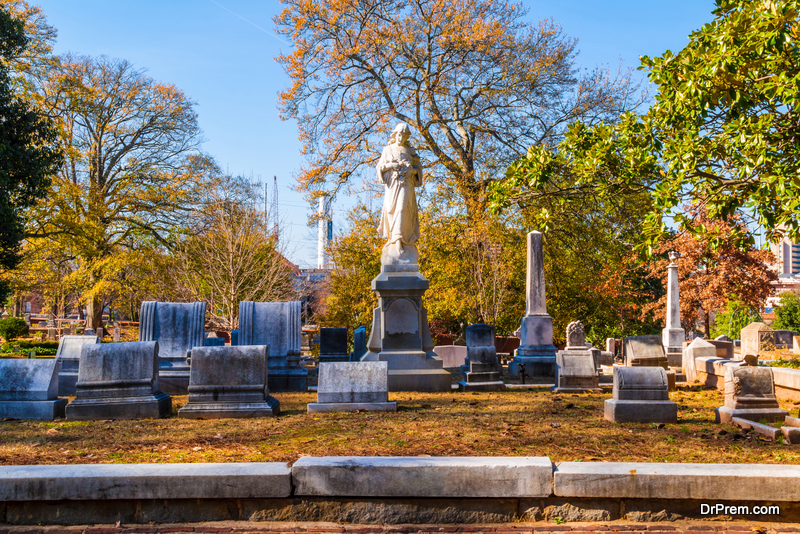 The Oakland Cemetery reminds us about the Civil war and the sacrifices that were made for the country. It is spread on an area of more than 48 acres and is less than 2 miles walking from Atlanta's downtown. Here you can witness impressive architecture and intricate sculptures. Along the route to Oakland Cemetery, you will find a long path that is surrounded by busy trees. This particular scenery is very famous and can give you chills.
There is nothing to be skeptical about. Once you are there, you will crave to explore and know more about the place. Among the 70,000 graves, you will find the names of legendary writers and famous authors. Along with the cemetery, there is a unique building that represents the Confederate Memorial section. There are over hundreds of historical carvings and impressive memorials that are a special part of this country's history.
4. The Puppetry Art shows.
There are a myriad of exciting things you can find in Atlanta, including this hands-on museum. The Centre for Puppetry Arts is a place that is full of creative puppets from around the globe. The puppets here are gathered from various parts of the world, and some of them are unique and old.
The African rod puppets and the Chinese hand puppets are the ones with the most attractive features. The art gallery also exhibits videos, photographs, and feature posters. The center arranges a large variety of products. Among them, the Family Series and the New Direction series are the most renewed ones. These two are the most sophisticated themes and designed for adults and teens in general. This show is highly rated, counted as one of the most fun things to do in Atlanta.
 5. The Civil and Human Rights Center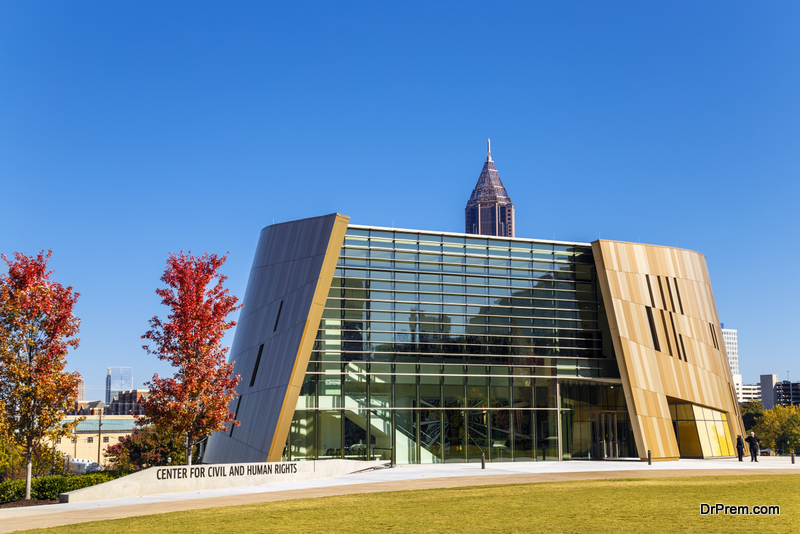 This place is a great symbol of the epic struggle of human rights activists back in the 1950s and 1906s. The civil and human rights center is a beautiful interpretation in the form of a museum. Thousands of people from around the globe visit this place every year. The site represents the history of Jim Crow laws along with his actual speeches, photos, and videos.
The center also features Him Crow's personal accounts that amaze the visitors a lot. There are portraits of the people who sacrificed their lives for the sacred cause. The whole gallery allows you to take a quick glance at the story behind the human rights movement. Many aspiring human rights activists visit this place to boost their will and devotion.
These are some of the most entertaining activities you and your family can enjoy in Atlanta. 
Article Submitted By Community Writer