Are you a travel-lover who is seeking something different? There are several reasons why you should seriously consider adventure travel over the typical beach vacation. Although a luxurious all-inclusive resort in Mexico or a beach vacation in the Bahamas is a lovely experience, it's nowhere near as memorable or as life-changing as adventure travel.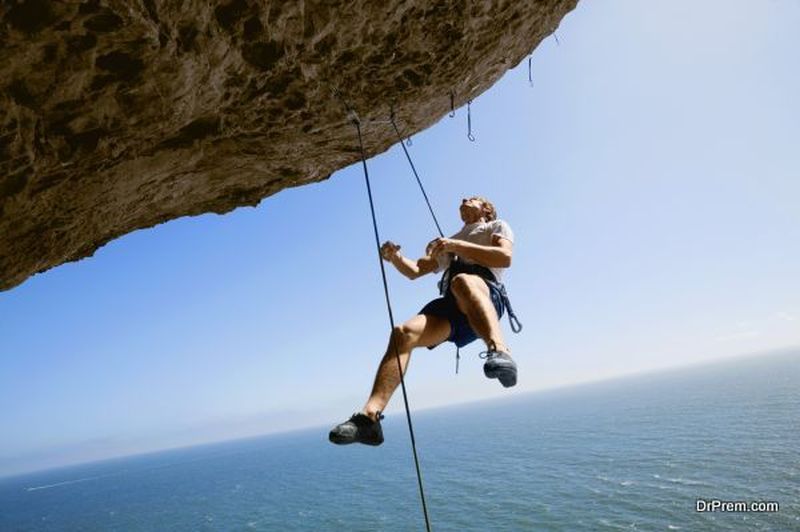 Adventure tourism is growing in popularity, as more and more travelers are being drawn to different, more unique experiences. Adventure tourism is anything that involves adventurous outdoor activities, or being physically active while exploring a new landscape or unknown region.  We're talking hiking adventures in the Swiss Alps, kayaking the glacier lakes of Canada, or rock climbing in Arizona's beautiful canyons. These are just a few examples of what adventure tourists seek out instead of beach vacations.
You might think that this type of travel isn't as relaxing as a vacation, but you actually sleep more soundly when you've been physically active all day. You'll sleep like a baby. You'll feel rejuvenated. And, if you do go to a spa, you'll have really earned that massage. Plus, the reality is that if you're young and able-bodied, you should be an adventure tourist while you still can be. There are many people out there who have only ever taken vacations, and have never booked an exciting trip. If this is you, you're missing out. If you're not sold on it yet, below are 6 benefits of adventure travel:
You'll Step Outside Your Comfort Zone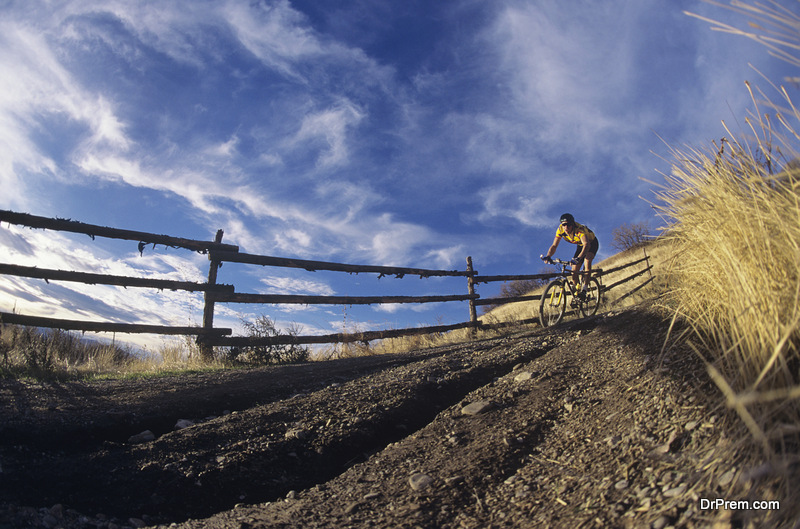 Stepping outside your comfort zone is a great thing. It helps you grow as a person, learn about yourself, and test what you're made of. It's important to try new things and experience different types of activities. You can't go through life always doing the same things, always staying within your comfort zone. You might surprise yourself when you surpass the limits you thought you had, and the greatest things happen when you choose to leave your comfort zone.
You'll Always Have a Great Story to Tell
Adventure travelers always have a great story to tell at parties, get-togethers and family dinners. Your life is about to get way more interesting once you become an adventurous tourist, and your stories are about to get way more interesting, too. You'll be the one everyone wants to talk to at parties, and who knows? Maybe you'll even inspire others to explore their adventurous side.
You'll getFit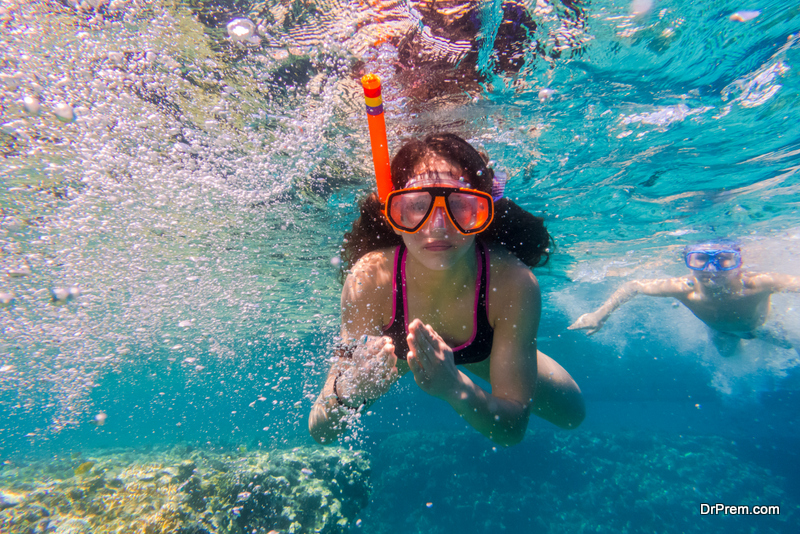 Adventure travel almost always involves being active. You're not lying on a beach or downing free drinks at an all-inclusive resort. You're typically biking, hiking, swimming, climbing, kayaking and diving. This more physically active and physically adventurous type of travel is sure to result in some weight loss. It's a healthier way of traveling because you're staying active and exercising while you explore.
It's the Only Way to See Some of the Best Sights in the World
Some of the best sights in the world are only accessible via adventure travel. There are hidden parts of some of the natural wonders of the world, for example, that are only accessible via rock climbing, hiking, or kayaking. If you're adventurous enough, you can get up-close-and-personal with some of these natural wonders' hidden paradises. You'll find secret waterfalls, unique vegetation, and other gems that are only accessible via an adventurous trek.
It'll Never Be Boring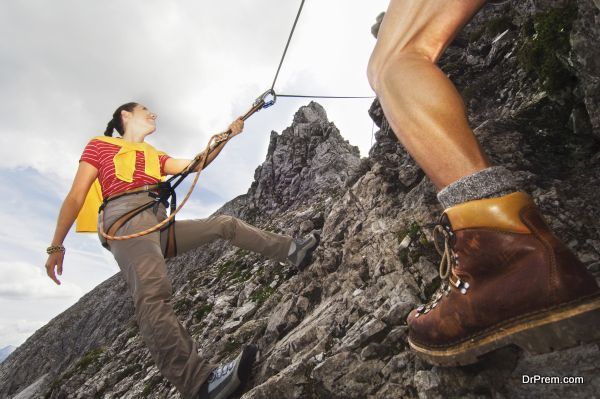 If you opt for adventure travel, you can rest assured that it will never be boring. You will come home with a huge smile on your face, having truly experienced something. Adventures are fun, and full of surprises. They can be unpredictable – but that's the best part. Not everything in your life has to be so controlled or planned. You get to be spontaneous, and for some people who aren't the spontaneous type, that's a feat in itself.
You'll feel Accomplished
Adventuring gives you a sense of accomplishment that is priceless. You'll feel as though you tackled something – you accomplished something. You'll gain confidence. Adventure travel isn't for wimps, and you'll definitely face challenges and obstacles that you wouldn't face with a cocktail in your hand under a beach umbrella. You'll impress yourself with what you're capable of. You'll have an extra-special memory that you can hold onto forever, and the photographs will be amazing.
Article Submitted By Community Writer