Are you looking for a holiday that will not only give you a great work out, but also provide unbelievably stunning views and the freedom to move at your own pace? Then a cycling holiday in the UK is something you should DEFINITELY look into.
When it comes to having a fun and calming adventure, nothing can quite stack up against taking the time to ride a bike through the English countryside!
Why Should You Choose a UK Cycling Holiday?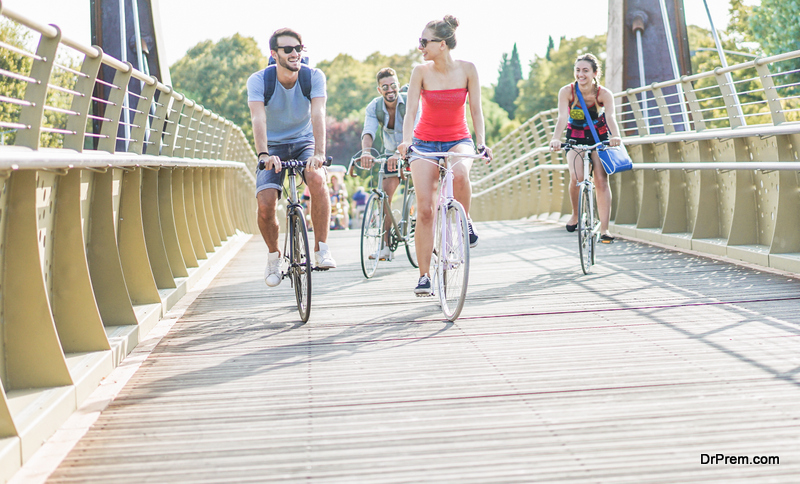 Whether you're trying to get away for a weekend escape, or trying to find a good way to unplug from your daily life, there are lots of reasons why a cycling holiday is an excellent choice. The best UK destinations for you to ride your bicycle are filled with once in a lifetime experiences.
Here are just a few reasons why UK cycling routes make an amazing holiday:
·         Flexibility
More and more in our everyday lives we are pushed and pulled in every direction. We have deadlines, time constraints, daily routines, etc. With a self-guided tour laid out for you, you can not only set your own schedule, but you can be extremely flexible. Not having to worry about what time you need to be somewhere, or being pushed on by a rigid tour schedule can ruin a vacation. The only time limits you'll have are your own!
·         Exercise
Your health, both physical and mental, is extremely important. With a cycling holiday, like those provided at https://www.mickledore.co.uk , you'll have several days of amazing exercise. Not only that, but you'll also have the clarity of mind that only comes with spending one on one time with nature. Take deep breaths of fresh air in English countryside and reset your physical and mental health!
·         Eco-Friendly
Cycling route holidays are extremely low impact when it comes to harming the planet. You are your own transportation! There are no harmful emissions being created by your bicycle as you travel through the charming, history-filled wonderland of the UK!
There are so many reasons why taking a bike holiday through the UK is the best choice for you. Not only can you get great exercise, but you can also ride on your own time, as well as have a low impact on the environment and putting sustainable travel in the spotlight!
Finding the Right Path
When it comes to finding the best cycling paths in the UK, there are a lot of different choices! However, there are a few, special paths, that stand out in the crowd. When it comes to getting away on holiday, nothing quite beats actually getting away. That means no busy roads, no pressure, and of course, stunning scenic views!
Choosing the right path means considering a few things first. You'll need to be in decent physical shape, as you'll be spending hours cycling along a mixture of both difficult and fairly easy paths. Not to mention you'll need to be packed and ready for spending the majority of your day outside.
Once you take into account the environmental and physical challenges you may come across, it's time to choose the right holiday for you! 
Hadrian's Cycleway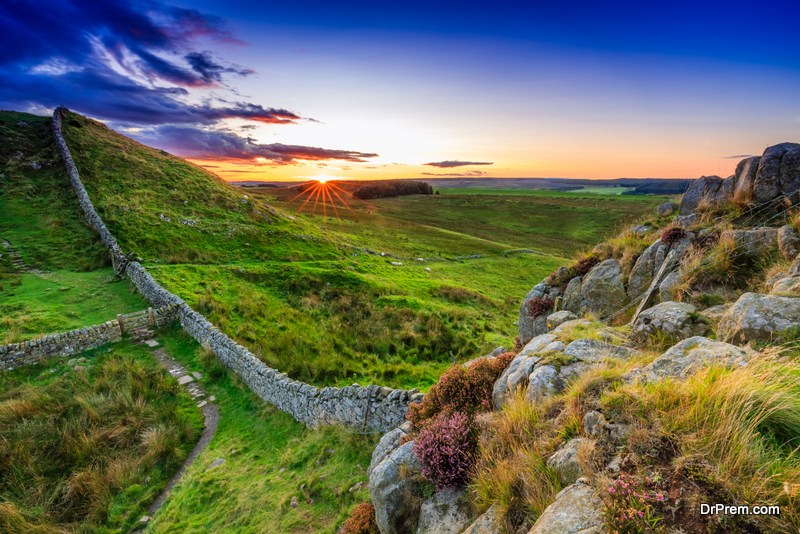 Hadrian's Cycleway is a 174 mile (278 km) route that will take your breath away. Noted as National Route 72, you can choose to cycle this historically rich route west to east, or east to west. You can choose to set your own pace, choosing three days and four nights, or taking your time and cycling for 5 days and relaxing for six nights.
As you cycle along country lanes and quite roads, you will see beautiful riverside paths and begin and end with picturesque sea views. Some of England's wildest and gorgeous countryside panoramas will be your backdrop as you ride from Ravenglass on the west coast, all along the historical Hadrian's Wall.
You'll travel through Brampton and Corbridge, as well as being able to stop at museums and forts along the way.Follow the river Tyne all the way to the Tynemouth on the east coast!
With this type of holiday, you'll not only pay for maps and facts along the way, but you're getting so much more! Included in this holiday will be luggage transport, accommodations and breakfasts, personalized itinerary, as well as the option for packed lunches and return transportation. Prices vary, depending upon the options you select, but you can spend as little as £482 ($622.18) on a six-night holiday!
The quite country lanes along Hadrian's Wall are calling. If you're ready for a quiet, beautiful holiday, filled with excellent exercise, then this is the trip for you! After all, there's so much more to the UK than just London. 
Sea to Sea Path
If you're looking for more of a challenge, then taking the Sea to Sea path from St. Bees to Tynemouth is the cycling holiday you've been dreaming of! There are several holiday options available for riding from coast to coast.
The various holiday options include the following:
·         2 Days / 3 Nights
A rigorous two-day, three night holiday that will challenge you both physically and mentally. You'll need to be in pretty decent physical shape to keep up with the demands of the English terrain on this holiday!
·         3 Days / 4 Nights
Slower pace, however, still a bit more challenging!
·         4 Days / 5 Nights
Choose to take the challenging mountain bike paths, or just the simply roadway paths on this four-day adventure.
·         5 Days / 6 Nights
Taking your time, but still being able to experience everything this cycling holiday has to offer is going to be a LOT of fun!
No matter if you set a hard pace for yourself, or decide to leisurely take on this coast to coast challenge, the 140 miles (224 km) ride will offer extraordinary views of the English Lake District, of the Irish Sea, of the Pennines, of Eden Valley, and all of the beautiful wilderness in between!
The holiday booking will include accommodations, an option for meals, as well as luggage transportation. Not to mention you will also receive a personalized itinerary for setting your own pace, a detailed guidebook, and even a pre marked map. This allows you to not only have everything set up for you in advance, but lets you cycle through the UK without having to worry about luggage, or where you'll rest your head at night!
This route is a nice blend of small roads, off-roading tracks, some busy roads, as well as simple cycling paths. Please note that this path, especially the two-day/three-night option, is for more experienced cyclists. However, if you are physically fit, and up for a great holiday experience, then this is the adventure you've been waiting for!
The Best UK Cycling Routes for Your Next Holiday!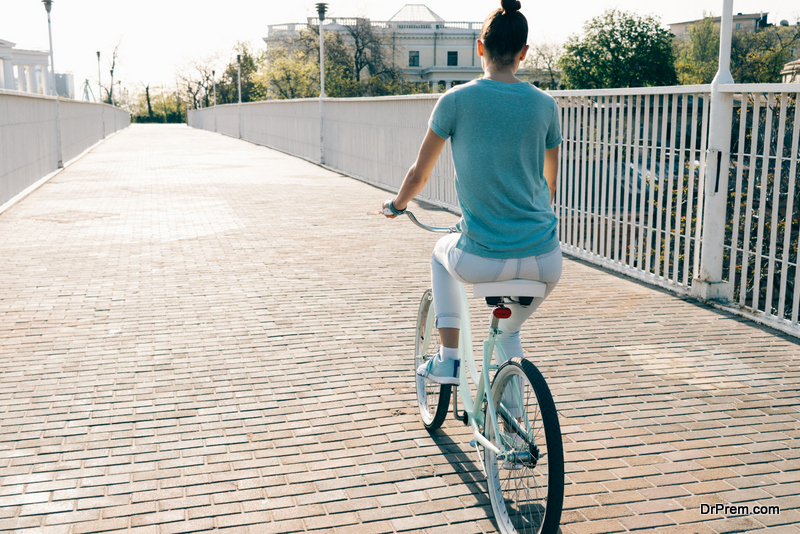 Taking a break from the everyday hustle and bustle of your daily life can not only be a great way to reset your mind and body, but it can also be an exciting adventure! With a cycling holiday through the United Kingdom, you can set your own pace, see some stunning sights, and get the exercise your body has been craving. Not to mention relax in a quaint B&B, see mountain ranges, spend time on the coast, and even see historical locations. The best UK cycling routes are waiting for you to visit on your next holiday. Don't wait, start peddling today!
Article Submitted By Community Writer